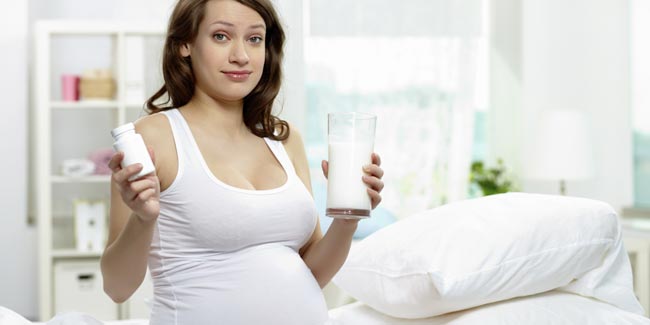 A lot of experts recommend the intake of prenatal vitamins for pregnant women, but they are not so nice as they are talked about.
Pregnant women are usually aware of the importance of prenatal vitamins but most of them don't even think of their side-effects. Surprising that they are bad, isn't it?
Since prenatal vitamins don't require FDA approval they smoothly drift into our diet and are also interestingly recommended by doctors. Prenatal vitamins comprise essential nutrients, minerals and vitamins that are needed by you and your baby. But, like most other medications, prenatal vitamins also have their share of side-effects.
Common Side-effects of Prenatal Vitamins
Since most of the conditions that occur due to prenatal vitamins are already present in pregnant women, it is difficult to differentiate between the two. However, in the presence of any major symptom such as severe vomiting and allergic reaction, immediate medical attention is needed. Below mentioned are the commonly experienced side-effects by women who took prenatal vitamins during the course of their pregnancy.
Headache and Nausea: Nausea and headache are symptoms of pregnancy that are aggravated by prenatal vitamin. Headache is a common side-effect of prenatal vitamin intake and some women also report to feel nauseous after taking them.
Metallic taste: Prenatal vitamins leave a bad taste in the mouth. The undesirable taste is described by women as 'metallic taste'. This leads to food aversion in most women who take prenatal vitamins.
Constipation and diarrhoea: Constipation is another common side-effect of taking prenatal vitamins. This condition mostly occurs due to high iron content in the vitamins. For combating constipation, one may increase the intake of fibrous food and water.
Allergic reaction: Severe allergic reactions may also occur because of this vitamin. Some pregnant women on prenatal vitamins have complained about hives and breathing problems.
Other Side-effects of Prenatal Vitamins
Intestinal cramps, indigestion or heartburn, muscle aches and pains, fatigue, gas or belching, ringing in the ears (tinnitus), insomnia, yellow-orange discoloration of the urine and loss of appetite.
Calcium, magnesium, potassium, iron and zinc are the minerals present in prenatal multivitamins. If taken in large quantity, they can cause tooth discoloration, induce limp feeling, confusion, bleeding in the stomach, increased urination and uneven heart rate.
Overdose of vitamin A, D, K or E can have fatal effect on the unborn child.
Although there are many possible side-effects of prenatal multivitamins, when they are taken as per the advice of physicians, they don't pose any serious side-effect. Make sure that you tell your doctor all about your medical condition before he prescribes medication. Do not take them more than the prescribed amount.
Read more articles on Pregnancy Diet.