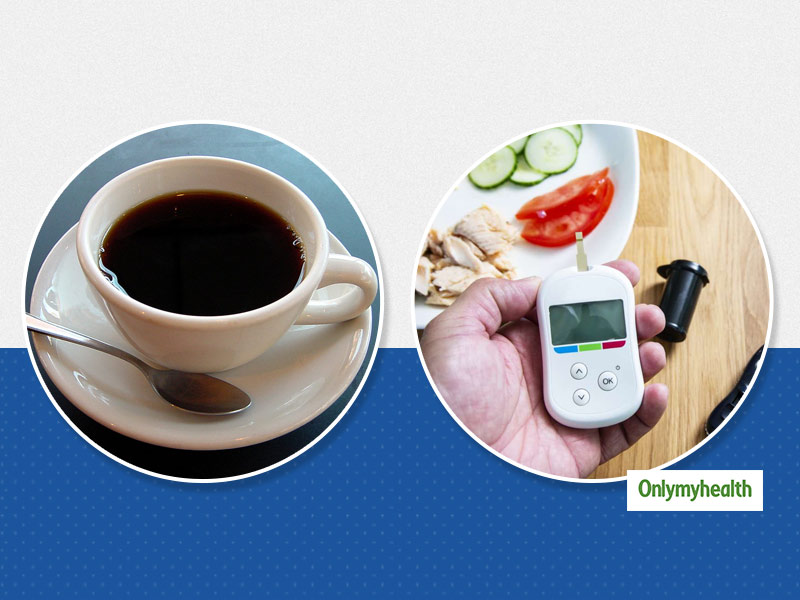 Does caffeine make your blood sugar go up? What do you think about coffee?
Coffee and diabetes prevention: Diabetes patients should take special care of their eating habits. Diabetes patients should include such foods in the diet, which can help in controlling blood sugar levels naturally. Do you know that many foods can increase your blood sugar? To control diabetes, it is necessary to control your blood sugar. But in the meantime, tea and coffee have become an essential part of most people's lives, and here we will tell you what effect caffeine has on your blood sugar levels. Is it healthy to consume coffee if you have diabetes? Can Caffeine Affect Your Blood Sugar? Here are the answers to all these questions.
Can Caffeine Affect Diabetes?
You know that whatever you eat, it directly affects your blood sugar. But what are the effects of caffeine; in this case, many studies show that drinking coffee can reduce the risk of developing diabetes. If you are already a diabetic patient, its effects may vary from person to person. Apart from this, the impact of caffeine also depends on the amount consumed. If your blood sugar level is already high, then you should reduce caffeine intake. Consumption of caffeine in moderation without sugar may be healthy for diabetes patients.
Also Read: Moringa Tea: A Unique Tea With Amazing Health Benefits
Effect Of Caffeine On Blood Sugar Levels
The subject of caffeine's effect on blood sugar has always been a debate. Talking about coffee, some studies suggest that if a healthy person consumes coffee in moderation, it can reduce the risk of developing diabetes. Consuming 300–400 mg of caffeine is considered safe; if caffeine is taken as a coffee, without any sugar, it is healthy. The effect of coffee depends on the age, body mass index and gender of every other person. However, if a person already has diabetes, coffee consumption can contribute to the fluctuations in blood sugar. Ideally, diabetes patients should avoid coffee. They can opt for decaffeinated coffee without sugar.
Also Read: Sencha Tea: The Japanese Green Tea With Excellent Benefits
Healthy drinks for diabetes patients
Diabetes patients can choose some healthy options to keep their blood sugar under control.
Water: Water is the best hydration option for people with diabetes. That is because it would not raise your blood sugar levels. Do you know that high blood sugar can cause dehydration? The diabetic patient should drink more water because it improves your overall health and your blood sugar. Drinking enough liquid can help your body reduce excess glucose through urine.
Lemonade: Lemonade is also beneficial for diabetes patients, as it contains citric acid, which is good for your health. To make lemon water, in 8 ounces of warm water squeeze half a lemon. To make your drink as healthy as possible, use organic lemons and filtered water. Infuse more flavour to lemon water by adding a few springs of mint.
Fruit and Vegetable Juice: You can make your body rich in vegetable and fruits by creating their juice or soup, and it is very healthy because it is rich in many nutrients and helps control your blood sugar. As a general rule, eating fruit is more vigorous than drinking fruit smoothies or juice.
Herbal Tea: Herbal tea is also a healthy option, but you should consume it without sugar. If you are a diabetic patient, you can opt for herbal tea. Herbal tea can control your blood pressure as well as blood sugar. Some examples of herbal tea are chamomile tea, mint tea, ginger tea and green tea.
Read more on Diabetes