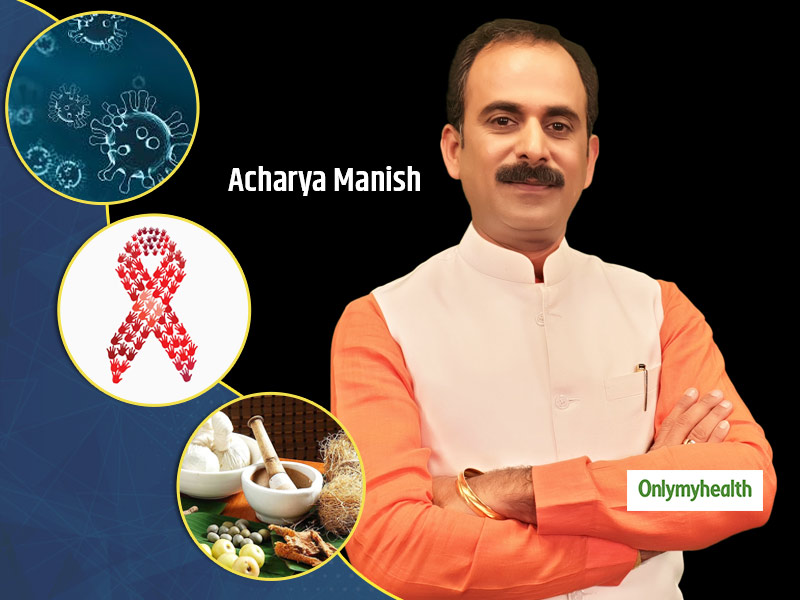 World AIDS Day is the time when we need to think about how HIV AIDS is impacting our lives in the COVID era. The COVID-19 pandemic is a global health emergency. With the outbreak and upsurge of the virus, people suffering from HIV AIDS shall face a significant threat. HIV(human immunodeficiency virus) is a virus that attacks cells combating infection in the body, making it more vulnerable to diseases? AIDS (acquired immune deficiency syndrome) is the later stage of HIV infections when the body's immune system is badly damaged due to the virus. COVID-19 is a severe threat to people with low immunity. There are no vaccinations or medications which can claim to cure the virus altogether. It is the people's immune system which can help them fight the virus. But for people who have AIDS, this virus can prove to be fatal as their immunity system is almost out of function.
HIV AIDS in this Pandemic Era
It is evident from this that the coronavirus poses a severe threat to the lives of HIV patients. However, Ayurveda Due to the immunity-boosting qualities of its formulations can offer succour to HIV patients in the COVID era. With Ayurveda, people with HIV can build a strong immunity which will not only prevent them from catching the disease but will also help in mitigating the symptoms. Only a strong immunity can help people with HIV to battle against the virus and survive.
Also read: Is Sore Throat Troubling You? Here Are Some Remedies For Cure
Ayurvedic medical benefits by Acharya Manish, Founder, Shuddhi Ayurveda
Various herbs with numerous medicinal benefits have been proven to build-up strong physical immunity, in Ayurveda. The anti-oxidizing and anti-bacterial qualities of these herbs help in the prevention of infection and also ensures strong curative and remedial action against the coronavirus and several other viruses.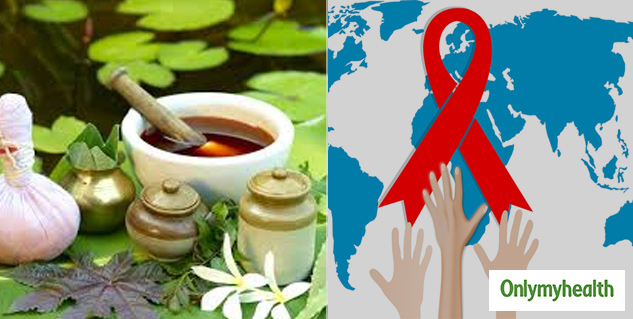 Medicinal herbs like ashwagandha, giloy, Haldi, ginger, tulsi etc. have been known to strengthen the human immune system since ancient times.
Apart from these, herbs like neem, Shatavari, amla, Triphala, aloe vera, and Brahmi have been known to have high medicinal values and help to build up a robust immune system which enhances the body's resistance against diseases.
World AIDS Day and COVID 19
In the prevailing situation, it is crucial for people to follow a healthy diet and include vitamin C and vitamin A-rich fruits in their diet. Ayurveda Expert Acharya Manish further adds:
Products like Divya Sanjeevani and Immune Up Capsules from Shuddhi Ayurveda is specially made to help people with low immunity to build-up a robust immune system. They help your body in fighting against germs, bacteria and viruses and protect you from any infection. These products have been proven to cure viral and bacterial diseases effectively.
People who wish to include Ayurveda in their daily lives to maintain a healthy life can use the 32 Herbs Tea. It is a herbal tea which has numerous valuable qualities, the consumption of which can benefit you in an immense number of ways. It helps in the detoxification of the body, improves metabolism, facilitates weight loss and helps in organ recovery.
Conclusion
Ayurveda can prove to be a boon for people with HIV as they will have no side effects and also get an opportunity of including ayurvedic products in their daily lives to improve their overall health and lifestyle. The current predicament is difficult for people with AIDS, but with Ayurveda, they indeed have a fair chance at battling against the virus and surviving.
Read more articles on Ayurveda