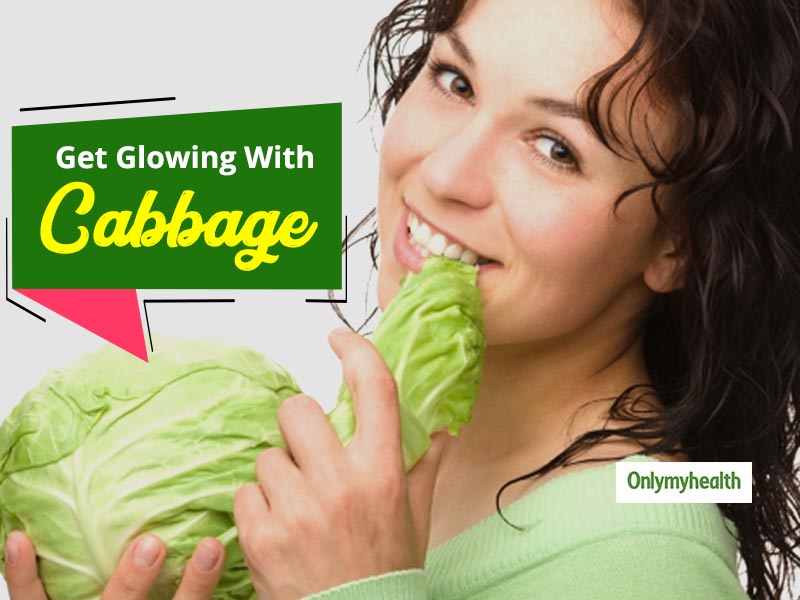 Cabbage is a popular veggie with several varieties such as green, purple, etc. Just like all green vegetables, it also contains a lot of nutrients which makes it very beneficial for the body. Its high-nutrient and low-calorie profile make it a good option for people who are on a diet. Apart from being good for health, it is great for your skin. Let us tell you how the consumption of cabbage can make you healthy and youthful.
Anti-aging properties in Cabbage
The visible effects of aging like wrinkles, dark circles, fine lines, etc. are reduced by frequent intake of cabbage or by continuous intake of its juice. This makes the skin look young and beautiful. Cabbage contains many antioxidants that prevent such changes in the skin. Apart from this, there is Vitamin A in the cabbage which together with Vitamin D prevents the skin cells of our body from getting damaged and protects us from the harmful ultraviolet rays of the sun. This is one of the top anti-aging foods.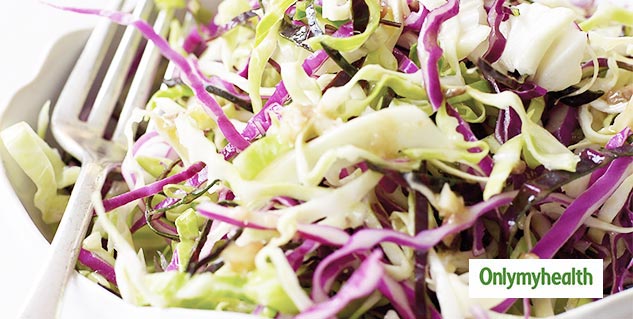 Cleanses and purifies the skin
Cabbage has cleansing properties that help in eliminating all the dirt, dust and impurities to give baby soft skin. Daily dust, dirt, food impurities, pollution, etc. get absorbed into the skin over time. Thus, our skin loses its softness and shine. Cabbage contains vitamin C which is an antioxidant that helps protect against free radicals in the body. Therefore, the skin gets cleaned due to its intake and new and healthy cells develop.
Also Read: Non-Dairy Calcium Diet Foods With More Calcium Than Milk
Get Even Tone Skin with Cabbage
Regular intake of cabbage also enhances the complexion of the skin. Cabbage contains potassium which removes impurities present in the body and detoxifies it. For this reason, the skin begins to glow after eating it continuously. Apart from this, cabbage contains vitamin A and vitamin E. Both of these vitamins help in the development of new skin tissues and make the skin soft and relatively blonde.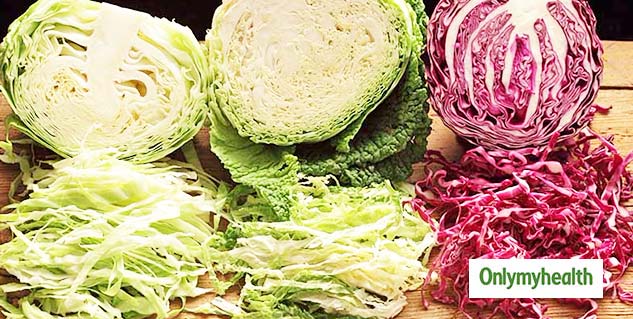 Prevents Dryness
Dry skin means that our skin loses its color and shine. Regular consumption of cabbage cures the dryness of the skin by keeping it hydrated. Due to the antioxidants present in cabbage, our skin is protected from premature aging. Cabbage contains sulfur which is necessary to increase the amount of keratin in the body. Due to keratin, our hair, skin and nails remain healthy.
Also Read: 7 Reasons Why Including Oats In Your Diet Is A Good Idea
Removes impurities in the skin
Cabbage removes many impurities in the skin. Take out the top few leaves of cabbage and separate green leaves. Now boil it and filter it in a cloth. You can also use cotton in the middle of the cloth to avoid burning. Now squeeze this cloth lightly so that the juice of the leaves comes over the cloth. Now apply pimples, pimples, freckles, wrinkles, etc. on any skin problem while applying this juice. In between, squeeze the cabbage and keep the juice out, because the effect of this juice on the skin will remove these impurities. You will see magical effects with only one or two days of use.
Read More on Healthy Diet