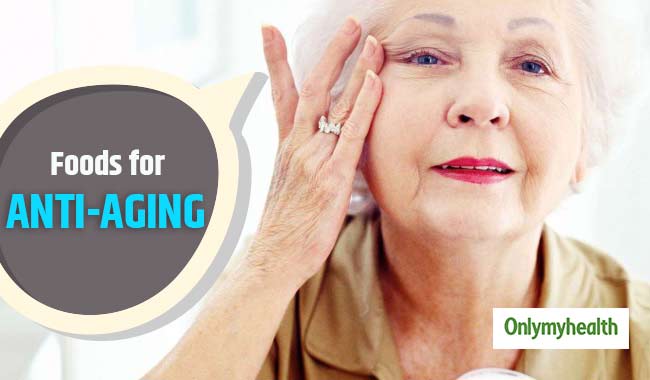 Beautiful skin is a reflection of what you eat, so it is important for you to eat healthy. Variety of natural remedies can help you slow down ageing and get you a younger-looking skin.
Who doesn't like looking younger than they actually are? Almost everyone does but due to the technological advancements, people today rely more on beauty treatments than they do on natural day-to-day solutions.
Beautiful skin demands a healthy diet. It is a reflection of what you eat, so it is important for you to eat healthy. Eating healthy does not mean you have to eat something boring, there are plety of delicious delicacies in the market that can help fulfil these cravings. These foods can also act as natural remedies that can help you slow down ageing and get you a younger-looking skin.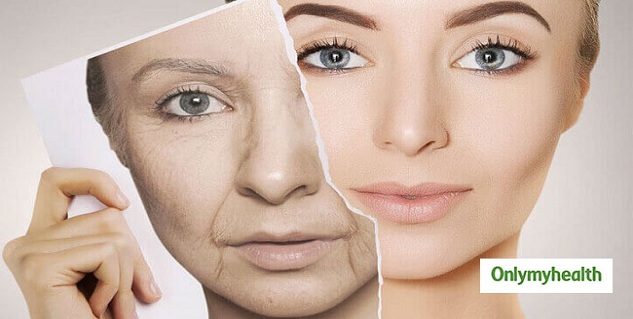 Essential foods for a younger looking skin
Healthy foods contain nutrients, vitamins, and antioxidants that keep your cells active and prevent age-related diseases. Nutrients that we obtain from foods help combat harmful free radicals, thus slowing down the signs of aging. The essential foods that can help with aging include:
Blueberries
It's time to add a lot of blueberries to your diet. They are a great source of antioxidants and flavonoids. It has anti-inflammatory properties and is a rich source of Vitamin C and K that can help in preventing cell damage. This also provides an anti-aging effect.
Watermelon
Protecting the skin from premature aging just adds to the many benefits of watermelon. It is rich in calcium, magnesium, protein, carbohydrates, vitamins C and K, which all help fight aging.
Tomatoes
Lycopene found in tomatoes help protect the skin against skin damage. This antioxidant also strengthens the skin by restricting the activity of collagenases, which maintains the elasticity of the skin and prevents wrinkling. The fruit has anti-inflammatory properties and flavonoids that slow down aging.
Strawberries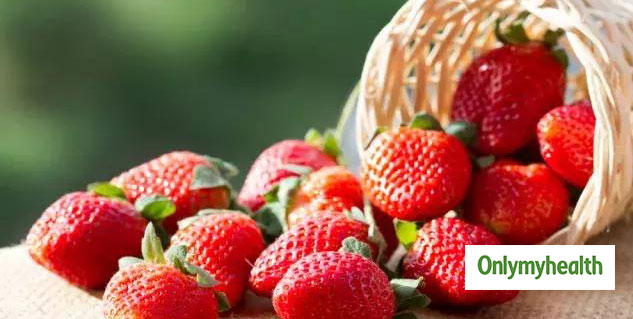 Also read: 5 Amazing Health Benefits of Strawberries Make it a Superfood
The presence of vitamin C in strawberries fights off the free radicals responsible for aging. Moreover, it filters out the toxins present in the body.
Avocado
This fruit is rich in monounsaturated fats - controls bad cholesterol in your body. It also contains vitamin A, C, E, and K, and antioxidants that help to slow down ageing. It is beneficial for your overall health.
Carrots
These red vegetables contain beta-carotene which keeps the skin healthy and also detoxify the body. It improves the overall health of the human cells. It also aids in weight loss.
Cucumber
It is good for cell regeneration and it can also be applied externally as a face wash for the treatment of dark circles. Cucumbers are also rich in Silica – an important component for the growth of healthy connective tissues like ligaments, bones, cartilage and skin.
Also read: Why Cucumbers are Good for your Health and Beauty
Green Tea
The polyphenols present in green tea boost the production of keratinocytes, thus slowing down the aging process of your skin. It also eliminates wrinkles by decreasing the extracellular matrix damage on your skin.
Turmeric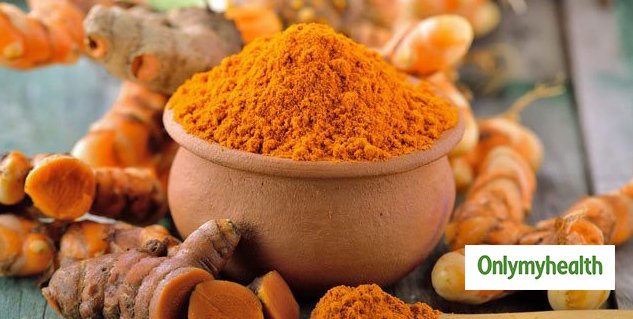 Also read: Amazing benefits and uses of turmeric
Turmeric has been part of the Indian culinary for centuries and it offers several benefits. Curcumin, present in turmeric is one of the most effective constituents in turmeric which has anti-inflammatory properties and act as an antioxidant. Curcumin inhibits free radical production, therefore controls ageing by protecting cells from damage.
Garlic
Garlic has antioxidants, antibacterial and detoxification properties that have anti-aging effects on the skin. These not only fight aging but also boost the immune system of the body.
The key to having great skin and control anti-aging is to eat well and enrich the body with nutrients, vitamins and antioxidants. Inculcate these foods in your daily diet to look young and slow down aging.