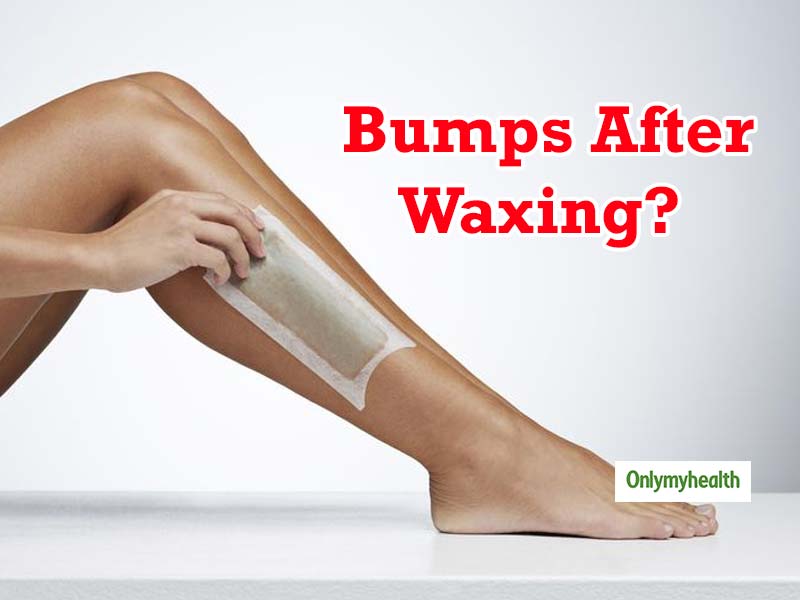 Bumps after waxing are quite common. But you might not be aware of the methods to deal with them. Here are few home remedies to fight waxing bumps.
For every women it's a dream to have smooth and silky skin without having those irritating bumps which naturally occurs after waxing.
Is it normal to have bumps after wax?
Yes it is, while waxing force is applied to pull out hair from skin which causes stress to the surrounding skin. After hair removal if you observe bumpy, pimple-like rash it is folliculitis. It is generally caused by inflammation which typically goes away on its own. Although this disappears naturally in few days, treatment can heal rapidly and prevent future bumps.
If you observe white or fluid-bumps which last more than a few days, your folliculitis may be the result of a mild infection. No need to worry this can usually be treated at home.
Sometimes it can be possible that you see bumps after a week of waxing, they may be a result of ingrown hair. Ingrown hair are a specific type of folliculitis. It happens when hair grows back into the skin instead of up out of the skin's surface. Hair may or not be visible inside the bumps.
Also read: Orange Peel For Skin: 3 easiest ways to make your own face mask
So the question is what can you do to prevent these bumps?
Here are some quick tips to reduce swelling and inflammation, home and natural remedies to soothe your skin and how to prevent future irritation.
Make use of cool compress to comfort the infected area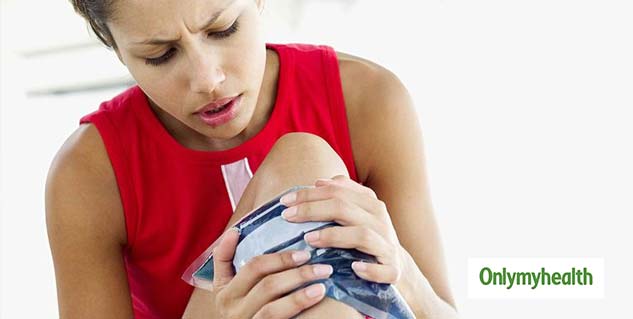 You can use ice pack or make your own compress by moving a clean wash cloth under cold water. Apply this cold compress for nearly 20 minutes on infected area for better result.
Wear loose fitting cloths
It is important to wear loose cloths after waxing as tight fabric can increase irritation especially on sensitive skin.
Avoid picking and popping bumps
Habit of picking and popping not only damages your skin but can give invitation to bacteria and increase of risk of skin infection.
For ingrown hair make use of warm compress
You can make your own warm compress by making clean washcloth go through hot water or instead you can use a heating pad. Apply it on infected area for 5 minutes.
Sugar scrub and aloe vera are 2 best home remedies which will soothe your skin naturally.
Sugar scrub
Formation of ingrown hair and irritation cause by them can be prevented by homemade sugar scrub. To make you own sugar scrub simply mix half cup of sugar with half cup of coconut oil or olive oil. Apply it gently on infected area and scrub slowly in circular motion.
Aloe vera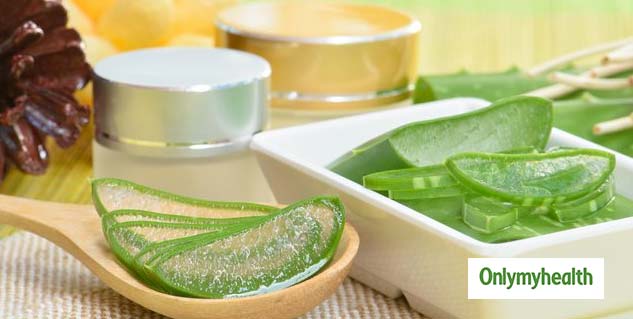 It is best to have your own aloe vera plant at home and enjoy its nourishing benefits. Firmly press the plants essential directly onto the affected area and gently massage it into your skin to comfort inflammation.
You can apply aloe vera 2-3 times a day.
Also read: Ways to Use Honey for a Glowing Skin
How to prevent future irritation
To prevent formation of bumps after you wax, cleansing and exfoliating must be done regularly.
To prevent the buildup of dead skin cells and other debris make sure you use mild scrubs which are not harsh on skin and wear loose cloths for few days.
Maintain the waxing cycle of yours once you start waxing. If you make any disturbance in waxing cycle or use other hair removal techniques disrupts your growth pattern. This may also increase your risk of irritation and ingrown hair.