Nothing seems more pleasant in the winters than waking up to a steaming cup of joe. Coffee is more than just a beverage; it is a way to de-stress from the events of the day. From office meetings to outings with friends, coffee appears to be the best option for brewing conversations and reliving old memories.
If you're looking for some new coffee to stir up this winter, bulletproof coffee should be your go-to drink. Here is everything you need to know about this weight-loss drink.
What Is Bulletproof Coffee?
Bulletproof coffee, also known as butter coffee, is a high-fat beverage with added nutrients that are intended to recharge you in the morning. It's made with water, coffee, and some kind of fat, usually butter or ghee. Low-carb dieters and followers of the ketogenic diet are ardent supporters of this coffee as it helps them beat cravings and lose weight.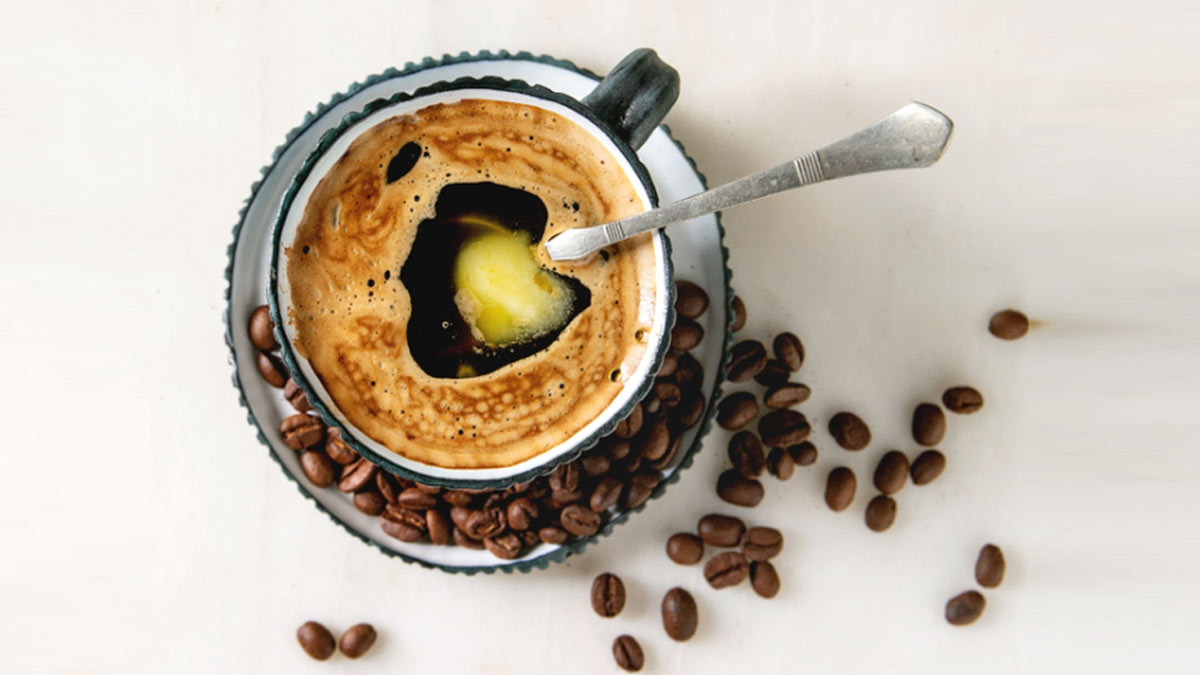 Also Read: Study Finds Unhealthy Diet May Damage Blood Vessels
Weight Loss With Bulletproof Coffee
When consumed on an empty stomach, Bulletproof coffee activates the body's fat-burning mode. When a person reduces their carbohydrate intake, the body gets its energy from stored and ingested fat; this is known as ketosis in scientific terms. It takes a few low-carb days for the human body to enter ketosis, and once there, the body begins to burn fat. So, if you're on a low-calorie or keto diet, drinking bulletproof coffee first thing in the morning can help you lose weight.
How To Make Bulletproof Coffee
Bulletproof coffee can be made in three simple steps:
1) Brew 1 cup of coffee in a French press using freshly ground coffee beans.
2) Add 1 tablespoon of medium-chain triglyceride (MCT) oil (usually coconut oil or ghee)
3) Blend for 20 to 30 seconds in a blender. The ingredients are combined and served warm, resembling a creamy latte.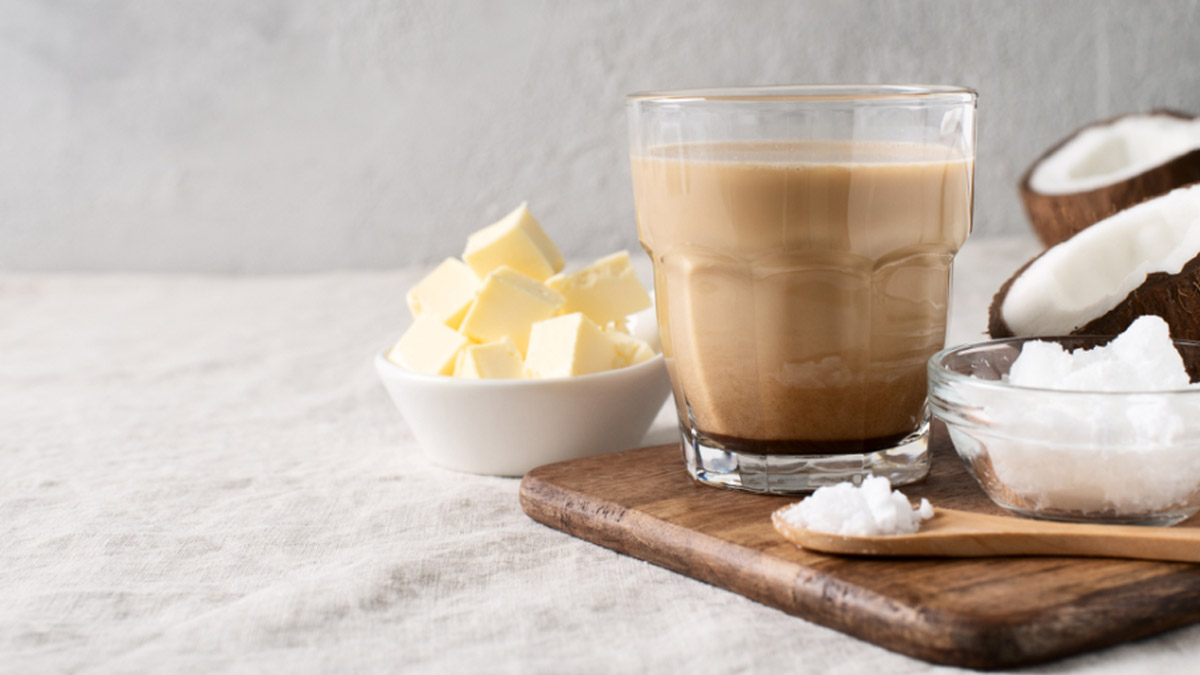 Health Benefits of Bulletproof Coffee
In Layman's term, bulletproof coffee is nothing but an espresso with an extra ingredient: ghee or butter. Just like espresso is a go-to drink for lactose intolerant people, bulletproof coffee is a go-to coffee for keto followers. Apart from that, bulletproof coffee can help boost energy, increase focus, and lift the mood.
According to Healthline, the specific ingredients commonly used to make bulletproof coffee have the following health benefits.
Coffee
Coffee's main component, caffeine, has been shown to increase energy levels, enhance focus, promote fat burning, and even lower the risk of various diseases.
Coconut oil
A heart-healthy oil, coconut oil may reduce inflammation and increase HDL (good) cholesterol. MCT oil has been shown in several studies to promote weight loss and lower cholesterol.
Best Time To Have Bulletproof Coffee
The majority of breakfast options, from cereal to toast, are high in carbs, which means they provide an immediate energy boost but also upset blood sugar and leave us craving more sugar. According to Dave Asprey (an American entrepreneur and author who created bulletproof coffee), bulletproof coffee provides the energy you need to start your day while remaining a low-carb alternative to carb-heavy breakfasts. As a result, it is best to consume it in the morning.
Also Read: Sanju Samson Fitness: 5 Exercises The Indian Cricketer Swears By
Pro Tip
Given coffee's high caffeine level, it is advised to drink it throughout the day rather than after evening because doing so may interfere with falling asleep at night.
Image Credit: Shutterstock