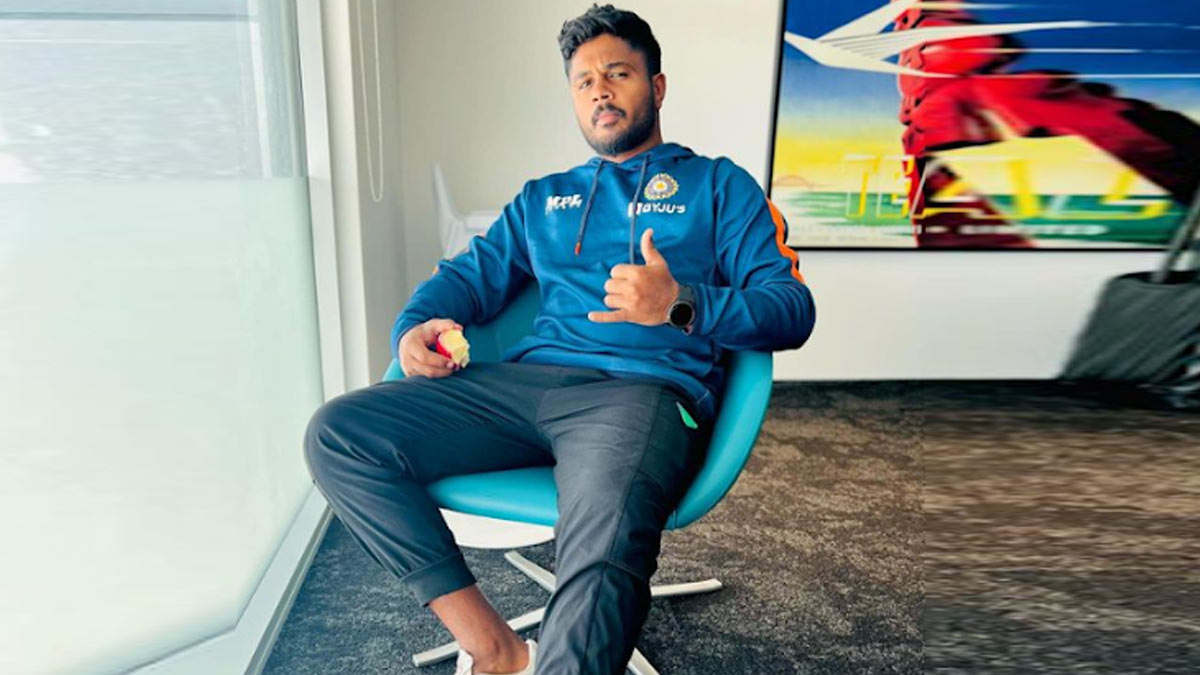 Power-hitting, back-to-back stunners, and taking low catches have all become synonymous with Indian cricketer Sanju Samson. Without a doubt, Samson has worked hard on his fitness in recent years, which is why he is currently ruling the game with his range hitting.
During the 2020 IPL, the 28-year-old revealed that he once had a conversation with Virat Kohli, after which he became more dedicated to his diet and fitness. "When I was in the gym with the Indian team, I met Virat Bhai, and I kept asking him different questions," Samson explained. When he asked how many years I planned to play and I said 10, he said, 'then give everything to these 10 years and you can have your favourite Kerala food after that.' "So I became dedicated to giving my best for the next 10-12 years," the batsman said, according to Hindustan Times.
So here are the Sanju Samson moves that made him one of the fastest athletes.
Kettlebell Lunges
Lunges are one of the best exercises for developing glutes and quads and strengthening your lower body. Kettlebell lunges are one of Sanju Samson's favourite exercises as they help him develop strong legs and a strong core. Lunges are a type of resistance exercise that can be done regardless of whether an individual's goal is fat loss or muscle gain. Lunges, according to Healthline, can help you maintain balance and stability in your day-to-day task. The best part is that no special equipment is required for this exercise. Furthermore, doing lunges every day can help you burn a lot of calories.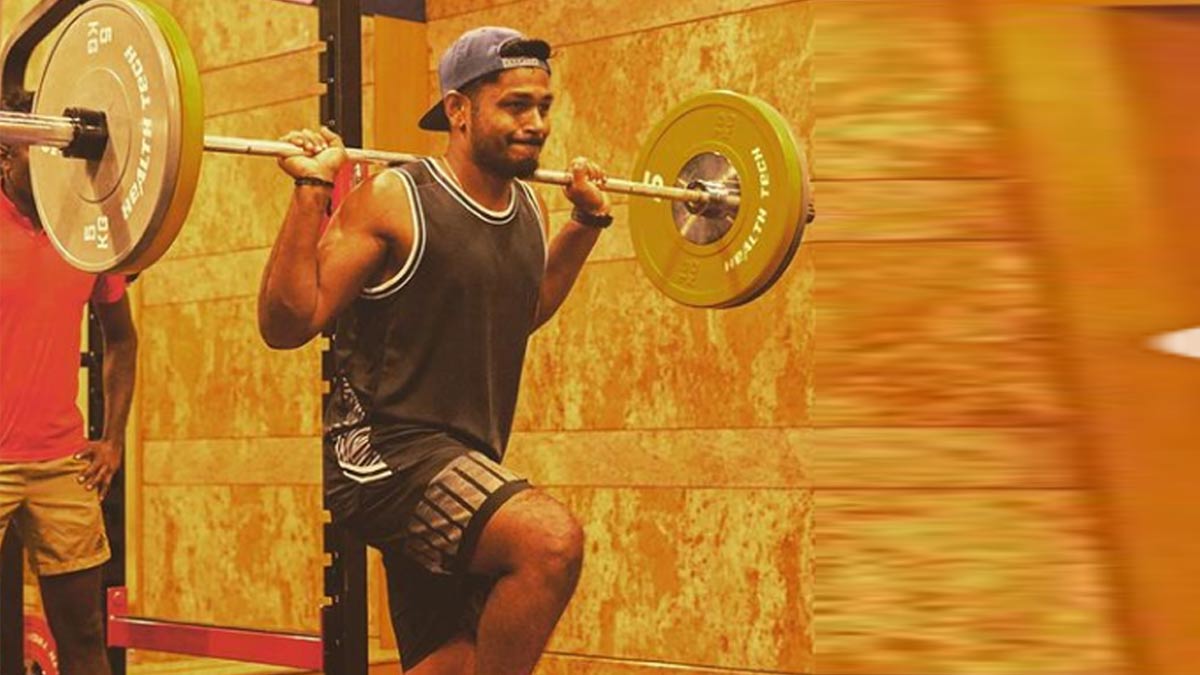 Also Read: Signs Your Tongue Gives About Your Health
Bicep Curls
Including biceps curls in your routine could be beneficial for muscle gains. Bicep curls are one of Samson's favourite exercises for developing upper body strength because they help add muscle mass while also improving grip strength. Bicep curls can be done with dumbbells or a barbell, but Samson prefers the barbell because it allows him to perform progressive overload, which leads to strength gains. The best thing about biceps curls is that they are a great way to strengthen all three muscles that bend your elbow.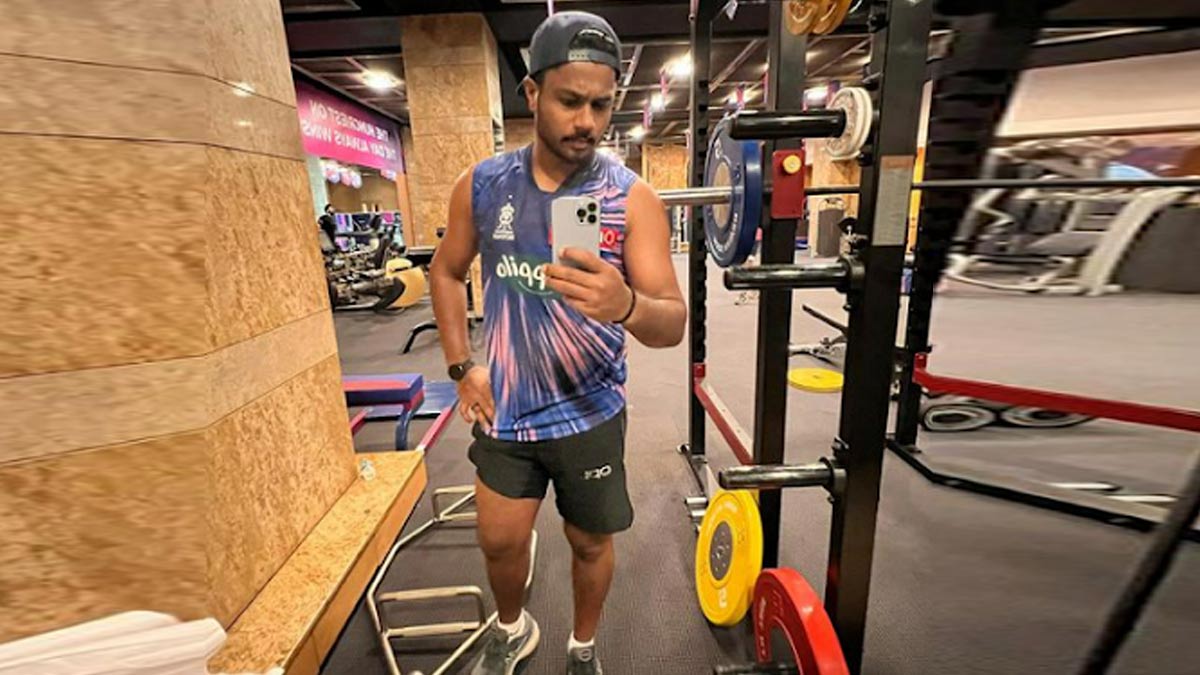 Deadlift
Looking for some extra rep strength? Perform Sanju Samson's preferred powerlifting movement. Samson was frequently seen deadlifting while training for IPL. The deadlift is one of the best compound exercises for building muscle and burning calories. The best thing about deadlifting is that it is a full-body exercise that targets everything from your feet to your head. The deadlift can be done in a variety of ways, but Samson prefers the conventional deadlift.
Incline Bench Press
A rounded shoulder and a large upper chest can enhance any physique, and an incline bench can help with all of this. An incline bench press is a compound exercise that works the chest, shoulders, and triceps. The best thing about the incline press is that it helps build upper body strength and strong pec muscles. Incline bench presses can be done in a variety of ways, but Samson prefers 30 degrees incline.
Also Read: Low Carb Diet May Cause Diabetes, Says Study
Seated Lat Pull Down
Looking to develop a wider back? Lat pull-down is an exercise one should not skip. The lat pull-down targets the lats, mid back, rear delt and traps. Samson is a firm believer of lat pull-downs because it improves his upper body strength, which is essential when batting. The best thing about lat pull-downs is that they can be done by anyone, regardless of fitness level.
Image Credit: Instagram