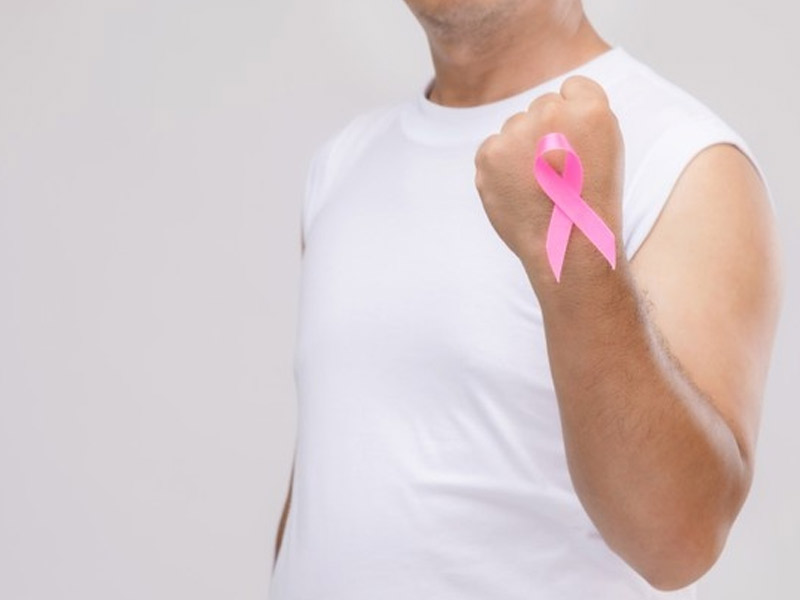 Not many know but men can get breast cancer too. Men also have some amount of breast tissues too, where cancer can develop. The disease is much more common in females as compared to males. Hence, how does it develop among males, what are the symptoms, risk factors, and what is the treatment like? To get answers to these questions, Onlymyhealth spoke to Dr Ramesh Sarin, who is an oncologist at the Indraprastha Apollo Hospitals, Delhi.
Males, too, have breasts but these are very small and rudimentary, said Dr Sarin. They have a small number of breast tissues, where cancer can develop. However, the incidence of breast cancer among males is much less as compared to females. "The incidence of breast cancer among males is just 1% of that compared to women," said the doctor. This means that in India if 1,60,000 women suffer from breast cancer, the number for men will be 1,600. This is because the breast tissues in men are much less as compared to women, hence the numbers.
Symptoms Of Breast Cancer In Men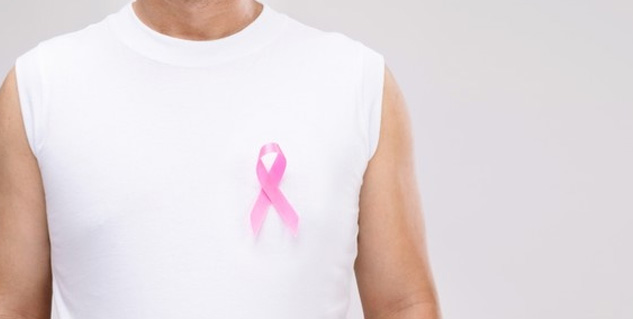 (Photo Credit: Freepik)
The types of breast cancer in males and females are the same. They also experience similar symptoms. The primary symptoms of breast cancer in men include:
Lump In The Breast: Men have breasts as a soft underskin. However, in the case of breast cancer, it becomes "discreet, prominent, separate like a lump," Dr Sarin said. "It feels like a small potato or a lemon, and you can feel it differently rather than a vague thickening," she added. Since breast tissue in males is right beneath the nipple, hence, the lump is very close to the nipple and areola.
Nipple Discharge: Although women might experience discharge from any area in the breast, men experience the same from the nipples. This is again because their breast tissue is right beneath the nipples.
These are the two commonest breast cancer symptoms among males. Other symptoms, as per the US Centers for Disease Control & Prevention (CDC), include:
Swelling in the breasts.
The skin of the breasts can turn red or flaky
There might be some irritation in the breast skin
There might also be some pain in the nipple area
Although chances are you might not have breast cancer, if you experience any of the above-mentioned symptoms, it's better to get yourself checked.
Also read: It's More Than Just Your Breast That You Need To Examine For Breast Cancer
Breast Cancer In Males: Risk Factors
So, as you saw men can get breast cancer too. But some are at a greater risk of getting it as compared to others. Such risk factors include:
Genes: The genetic predisposition plays a greater role in males than females as far as breast cancer is concerned. This means that genes have a greater impact on men as compared to women. That's why if a man gets breast cancer, he should be checked for the gene defect. This is done in females only if they get cancer at a young age.
Family History: If someone in your family has or has breast cancer, you get at greater risk too.
Age: Older men are at a greater risk than younger ones.
Obesity: Obese males should take care of themselves to prevent breast cancer.
Lifestyle: Diet and the amount of physical activity also affect the risk of males developing breast cancer.
If you belong to any of these high-risk groups, you should look out for the symptoms. If the diagnosis does come out to be positive, early diagnosis leads to prompt treatment, which is crucial for you to recover better.
Treatment For Breast Cancer In Men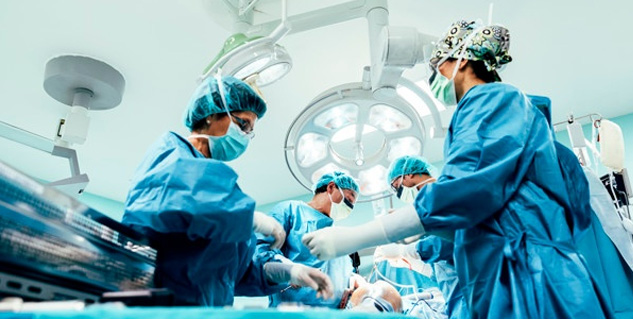 (Photo Credit: Freepik)
The treatment options for breast cancer are the same for males and females. However, if a male has breast cancer, there is a 90% chance that he would need to undergo mastectomy, i.e. the removal of breast, nipple, and areola. On the other hand, breast removal isn't needed in females 60% of the time. Other treatment options, as per the US CDC, include:
Chemotherapy: In which drugs are used to kill cancer cells.
Radiation therapy: Cancer cells are removed through radiation.
Hormone therapy
Targeted therapy
Owing to scientific development, many treatment options are available for breast cancer. However, when it comes to breast cancer, prevention is a much better deal than cure. Hence, if you have a family history, you should be extra careful and pay attention to the symptoms. Observe how your breast looks once in a while and feel the underneath of the nipple and areola, Dr Sarin said. And, if you have a bloody discharge from the nipple or any of the other symptoms, consult your doctor immediately.
(With inputs from Dr Ramesh Sarin, who is an oncologist at the Indraprastha Apollo Hospitals, Delhi)
Photo Credit: Freepik