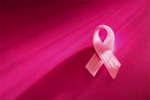 A certain by-product of cholesterol can act in favour of breast cancer tumours by spurting the development of the disease in women.
According to a group of scientists, a certain by-product of cholesterol can trigger the growth as well as spread of breast cancer. The results of the study have raised the prospect of taking cholesterol-lowering drugs referred to as statins that can help in the prevention of cancer.
It puts emphasis on and explains why obesity is a big risk factor for the disease. Now that statins have come to be realised as a wonder drug for those running the risk of cancer, it may be popularly used by women and men, alike. But, cancer charities caution that it is too soon for women to start taking statins as a preventive measure against cancer. Obesity has been linked to a a lot of type of cancers, like those of the bowel, breast and womb. This is because the fat that has accumulated in obese people pumps out hormones like estrogen that drives the growth of malignant cells.

The team of researchers then found out that cholesterol in the body had the same effect as obesity did. Cholesterol gets broken down by a person's body into 27HC, which is capable of mimicking estrogen and producing the same effect as the hormone in certain tissues of the body.

The study was published in the journal Science.
Read more Health News.