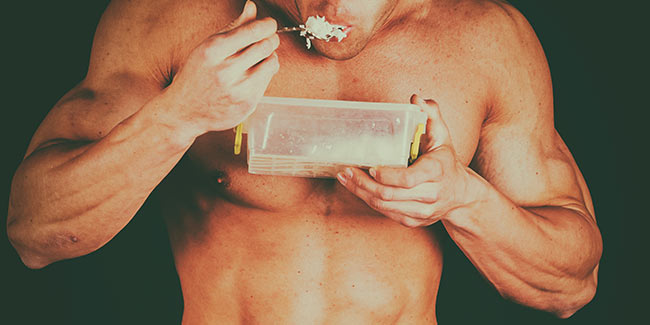 You may work out all with your strength but if your diet isn't complementing the exercise, you won't see any change in your physique that you desire for. Foods and supplements are more important when you are into bodybuilding.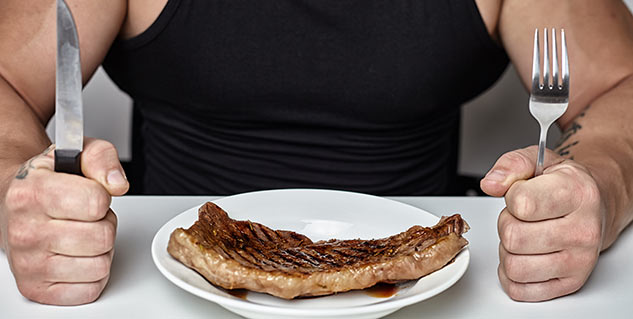 For muscle-gains or losing body fat for building lean muscle mass, you have innumerable options when it comes to choosing foods and supplements. The bodybuilding diet essentials that help strike the right balance between bodybuilding diet and training are as follows.
Eggs

Egg whites are an essential part of diet for every successful bodybuilder. One of the best sources of protein, eggs have fat ratio of 60:1 that contributes considerably to muscle-building. It is touted as the super-food for bodybuilders because it is readily utilised by body for protein synthesis.
Lean chicken/Turkey breasts
An excellent source of protein and low in saturated trans fats, lean cut chicken and turkey breasts are one of the best foods for bodybuilding. These can be incorporated easily in multiple meals throughout the day. Moreover, these can be cooked or served in a number of different ways, thus giving an opportunity for various meal options.
Fish
Fish is an excellent source of essential fatty acids such as omega-3, which has a major contribution in muscle-building process.
Beans/Legumes
Veggies such as beans and legumes are not just delicious but nutritious. It gives you protein and fibre to help maintain regular and normal healthy bowel movement besides insulin response (important to muscle growth as both functions aid in absorption).
Lean red meat/Lean ground beef
Rich in protein, iron, zinc and vitamin B, lean red meat and ground beef make an excellent mass-building food option. These are high level of saturated fats; make sure you do not consume these on an everyday basis.
Carbohydrates
Carbohydrates are body's main source of energy, and critical to mass building. It keeps your body on course of muscle building by maintaining insulin response. Starchy carbohydrate sources (such as oatmeal, grits, potatoes and brown rice), fibrous carbohydrate (such as green beans, broccoli, lettuce and spinach) and simple carbohydrates (such as apples, bananas, grapes, oranges and pineapple) should be incorporated in bodybuilding diet.
What you eat can make or break your muscle building plan. These food options have high calorie per serving ratio, which makes them essential for bodybuilding. Therefore, it is important to learn bodybuilding diet essentials for desired muscle-gains.
Image: Shutterstock