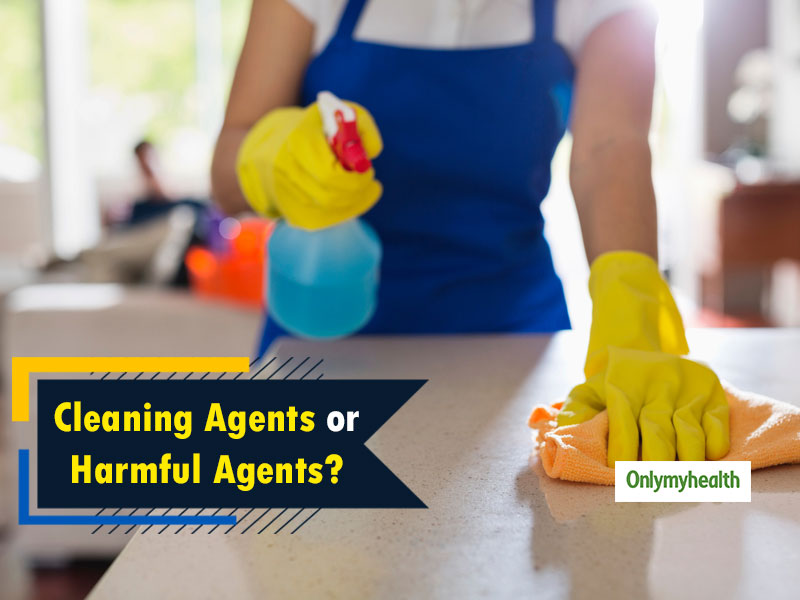 A recent study has shown that people who are using bleach cleansers at their homes are exposing themselves to many diseases.
Do you take great care in maintaining cleanliness in your house? If you are cleaning the toilets and kitchen slabs using good cleansers and bleaching agents, you may be polluting the air within your home. According to a recent study, people who catch hold of a cold every few days may be heavily using bleaching agents in their homes. The bleaching compound found in most of the cleaners takes the form of smog when combined with particles already present in the house like the citrus compound. These are the smog particles, which we see as a high form of pollution. The formation of this compound is called 'limonene' in the language of science and is usually lighter than the external smog. This smog can cause discomfort to our eyes, throat, lungs and skin. Also, just the smell of the bleach can cause infections, especially during cold and flu seasons.
Can Damage Eyes, Lungs, Throat
A group of researchers found that when bleach fume combines with the citrus compound found in many household cleaners, it can create harmful airborne particles for you and your pets. This citrus compound is known as limonene. This toxic element is found in almost every cleaning product and air freshener and is even used in the making of wooden items. However, exposure to such elements can irritate the skin, eyes, throat and lungs as germs can linger on surfaces even after cleaning.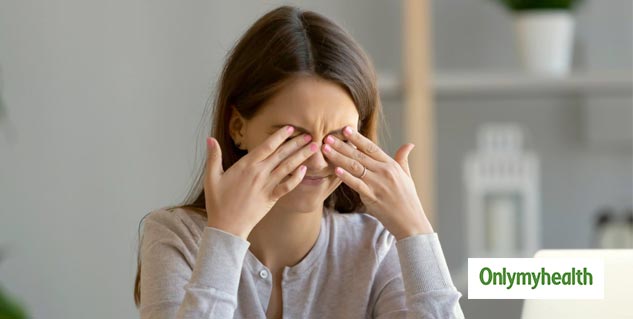 Also Read: How to disinfect your home
Affects Indoor Air Quality
VOCs are gases emitted by many household products and can affect indoor air quality. The disadvantage of this air is that it sticks to the surfaces of the house. Seeing this, researchers from 'The University of Toronto' and 'Bucknell University of Pennsylvania' saw what effect the combination of these chemicals had on home winds. The researchers found that during and after the use of bleach-based cleansers, high amounts of hypochlorous acid and chlorine gases are released, which quickly combine with other harmful gases.
When exposed to fluorescent light or sunlight, these compounds form organic aerosols (SOAs). Because of SOAS, smog begins to form. When the particles are small enough, they can enter the lungs and cause short-term effects such as cough and shortness of breath. Fine particles circulate in the blood through the lungs, due to which further problems of blood infection may also occur.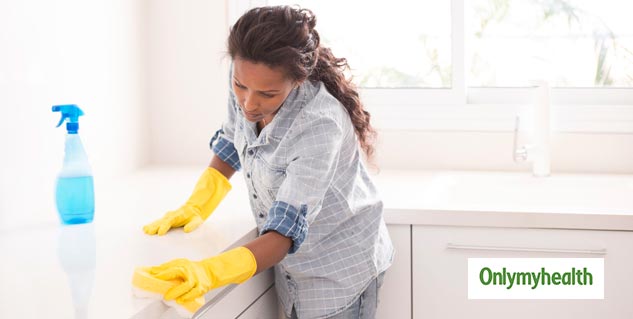 Also Read: Unseen health dangers in your home
Associated with Heart Health
Regular exposure to such particles can be related to health problems such as heart attack and shortness of breath. It may be more harmful to people with existing heart disease, asthma, or other lung conditions. In such a situation, we must avoid using cleaners, which have high amounts of bleach compounds.
In the meanwhile, you can clean the house with these things:
You can choose a simple cleanser such as vinegar, water or baking soda as a cleaner.
Choose cleaning products that are free of fragrance, ammonia, and bleach.
Look for products certified by Green Seal or Eco Logo and use them for cleaning.
Clean the utensils by mixing a little soda and lemon in mud or sand.
Read more articles on Miscellaneous