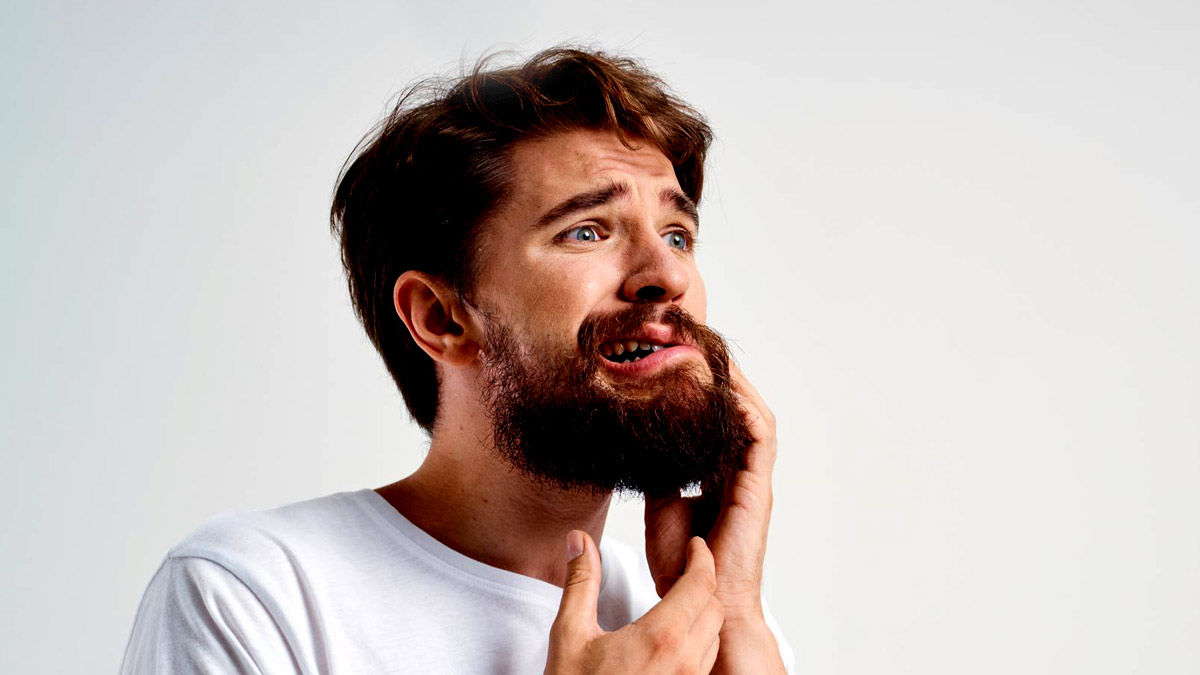 Every man desires to have a shiny, thick beard. It is like a natural ornament that men can have. For many, it is symbolic of their personality, so much so that you can't imagine them clean-shaven. But if you have a beard, you know the efforts it takes to manage it.
Beard grooming is integral to personal hygiene, not just to look good but also to keep infections and allergies at bay. With the approaching summer season, taking care of your beard becomes more important. Often, sweat gets collected in the beard, making it shabby and greasy, and you experience itchiness.
Causes Of Itchy Beard
Sweating is not the only reason you experience itchiness in your beard. If you have dry skin, ingrown hair, fungal infections, and skin conditions like dermatitis, you may likely experience an itchy beard.
Also Read: Itchy Ears: Common Conditions Causing Itchy Ears Everyone Should Know
5 Home Remedies To Get Rid Of Itchy Beard
Wash Your Face Regularly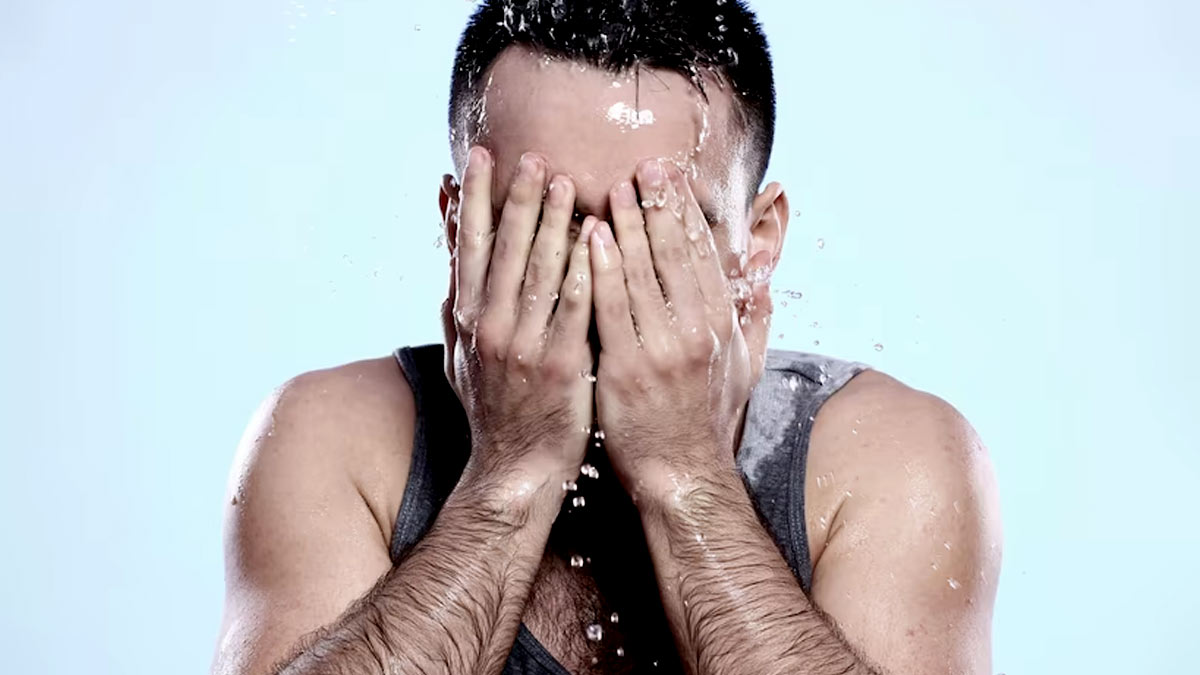 Most of the day, your face is in contact with dirt, dust, and bacteria. Thus, it is evident that your beard will get affected by these agents. If you ignore them, it can lead to acne, infection, and itchiness. So your course of action should be to wash your face regularly, including your beard. This will prevent and eliminate bacteria and dirt buildup on your beard and also ensure that your skin does not become oily. This does not mean that you indulge in overwashing your face. Limit to washing it once after you wake up and once before going to bed.
Stay Away From Chemicals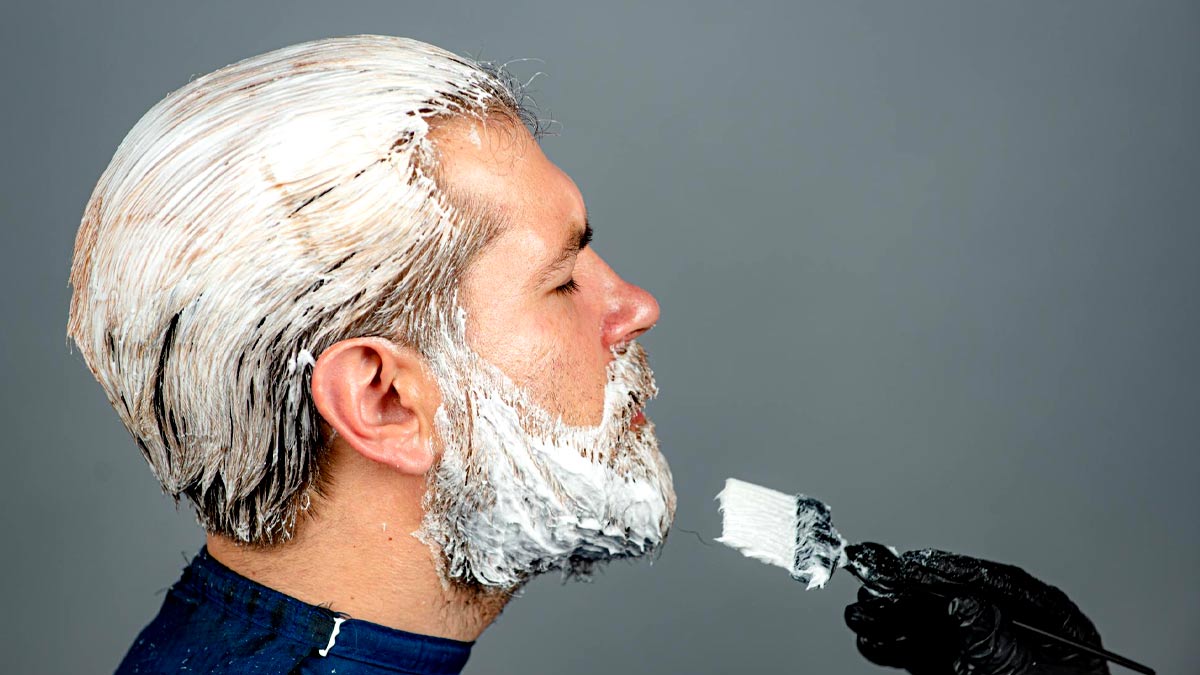 Using harsh chemicals to style your beard is one of the most harmful practices. This practice is not beneficial but can harm your skin and beard, causing irritation and inflammation. You might get tempted to use them, thanks to lucrative marketing gimmicks. However, you should refrain from using them and look for natural alternatives.
Keep It Conditioned
After you wash your face and beard, the other step is to moisturise it. Avoiding moisturising your beard will make it look messy, unclean, and tangled, giving you a rough look. You can use a natural moisturiser like coconut oil and aloe vera, making your beard softer and less itchy.
Also Read: When Should You Be Worried About Itchy Skin? Read To Find Out
Trim It When Needed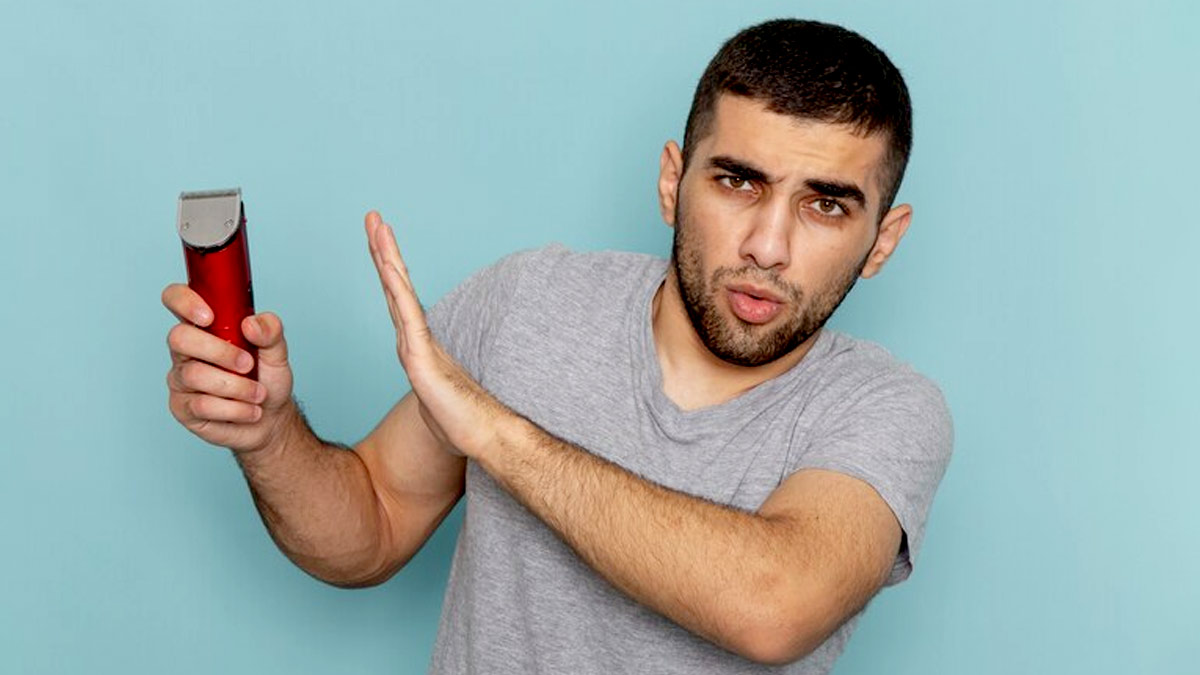 Trimming is an excellent way to eliminate bacterial infections and microbes from your beard, making it clean and sharp. However, overdoing it can lead to irritation and follicle damage. So, do it when your beard is too long to manage — implying that you must let it grow beyond the follicle. This will prevent follicle damage and irritation, making sure that your beard does not itch.
Style It With A Comb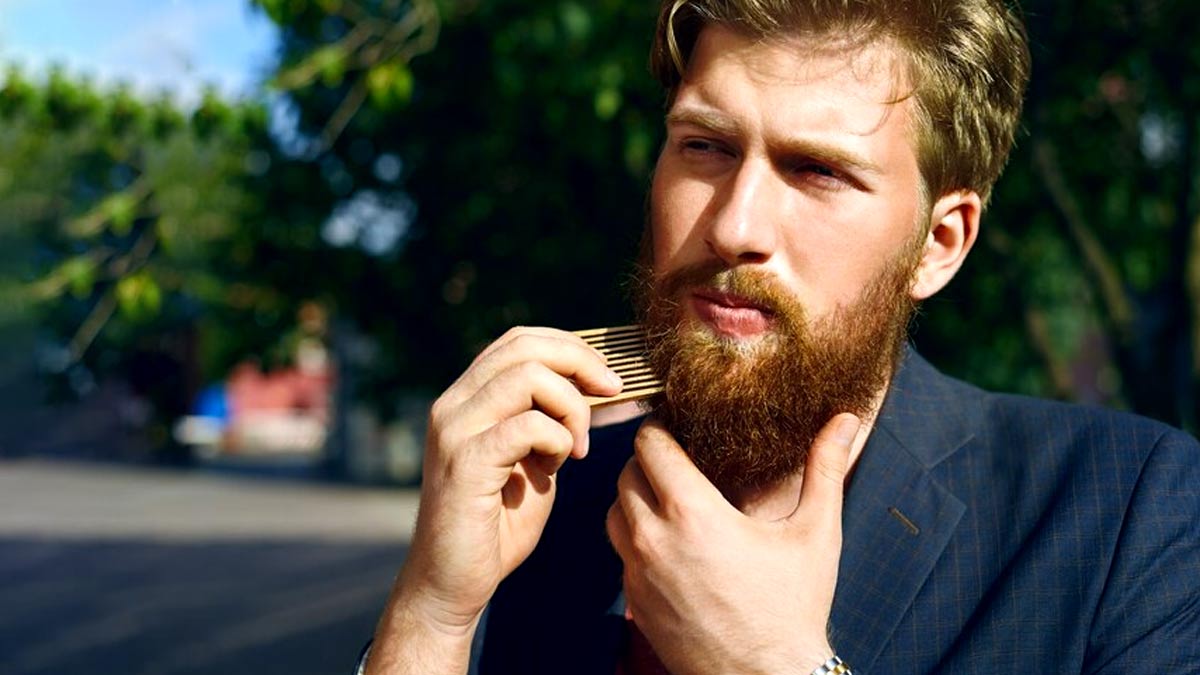 Now you know when and how to trim your beard; it is also important that you style it every day using a comb. This will disentangle your beard, enhancing its appearance and eliminating foreign material, if any.
Takeaway
These are some of the measures you can take to get rid of an itchy beard. However, if your itchiness does not go away, make sure to see a doctor to get the diagnosis and treat any underlying illness.
Image Credits: freepik