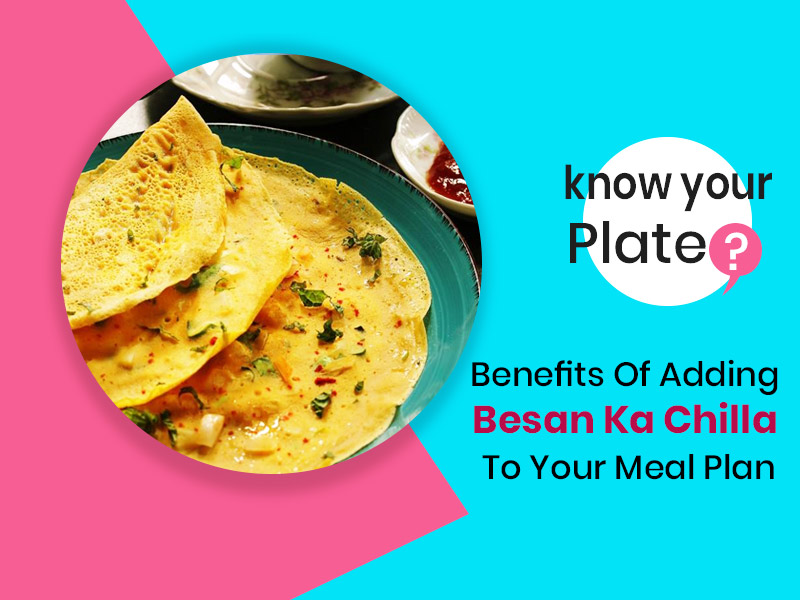 Have you ever wondered about what you eat in the morning is healthy or not? Morning meals are said to be most important meals of the day, and often people consume wrong type of nutrition in the first meal of the day. If you know about 'Besan ka Chilla', you may know that it is a simple, healthy and light dish. Besan ka Chilla or Cheela is made in large number of households in India and is prominent as a breakfast dish. Today we will try to find out the nutritional value of this meal and probable benefits that you can have by eating it in your diet.
Nutritional Value of Besan ka Chilla
We spoke to Clinical Nutritionist Ms. Shilpa Singh, Fatima Hospital, Lucknow to know about the nutritional value Besan ka Chilla adds to our plate. She told that one chilla actually contains just 123 calories. Among there calories around 70 calories contains of healthy fats and rest 43 calories have proteins in them that makes it a healthy meal. Just for your reference standard diet of adult consists of 2000 calories per day. Therefore, according to that, consuming around 300 calories is very healthy for your body and to function rest of the day. It is also said to be as Indian version of pancakes and can be had at any time of the day.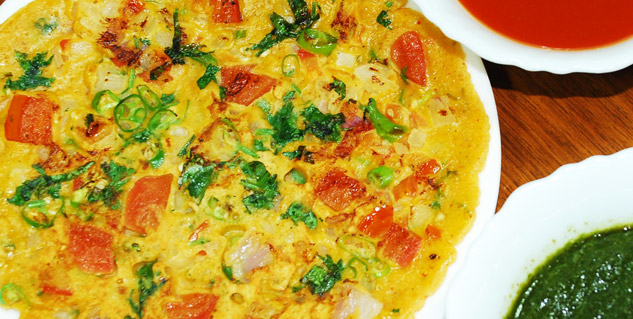 Ingredients in Besan ka Chilla
You can cook Besan ka cheela according to your own taste and demands. We will tell you some basic ingredients that are crucial for making this recipe-
Besan
Chopped onions
Tomatoes
Little ginger
Coriander leaves
Green chilies
Turmeric powder
Ajwain (if needed)
Red chili powder
Salt
Benefits of Eating Besan Chilla
Besan- Besan has a lot of good fats and whole wheat flour that is rich in protein content. Besan is also rich in complex carbohydrates which come under low glycemic index diet. it is also good for diabetes and people who have bone marrow issues. Besan is high in folate or folate acid that is helpful in growth and multiplication of red blood cells as well as white blood cells in the body.
Also Read- Can Certain Foods Cause Belly Fat Buildup? Expert Tips On Losing Stomach Fat
Coriander- coriander is a crucial part of making besan ka cheela. it contains antioxidants, vitamin A, and vitamin C in rich amounts that strengthens your immunity. It also contains good amount of iron and pull it in them that helps to maintain the red blood cell production in the blood. Coriander contains less cholesterol and is good for diabetic people.
Peanut Oil- even though peanut oil is not usually used in making of this dish. Using this oil you can have higest amount of MUFA that is around 49% higher than any other cooking oil that is available in the market. Remaining is around 51% which is PUFA and SFA together. This can be a good alternative as it contains Omega 3 fatty acid. You can also choose avocado oil or coconut oil instead of peanut oil in making besan ka chilla.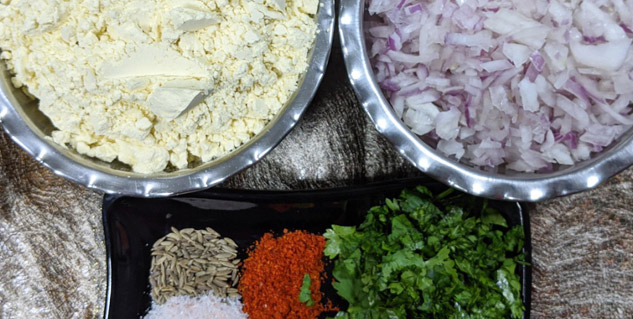 Unhealthy Items in Besan ka Chilla
Fortunately, this recipe does not have any kind of unhealthy items that could harm your health straightaway. There could be only one negative food item that could affect your health, that is Vegetable oils present in besan ka chilla-
In most of Indian households, vegetable oil is often used as the primary source of cooking. Vegetable oils can consist of either just soybean oil. Or it can be a mixture of soybean, canola, sunflower, corn or other types of edible oils. If you want to keep this dish healthy. Then it is recommended to use more better cooking oils such as avocado oil, canola oil, coconut oil or peanut oil. Try to avoid eating besan ka chilla out of your house, especially in markets if you want to maintain its nutritional benefits.
Also Read- 6 Healthy Breakfast Items For Pregnant Women
Picture Credits- pixabay.com