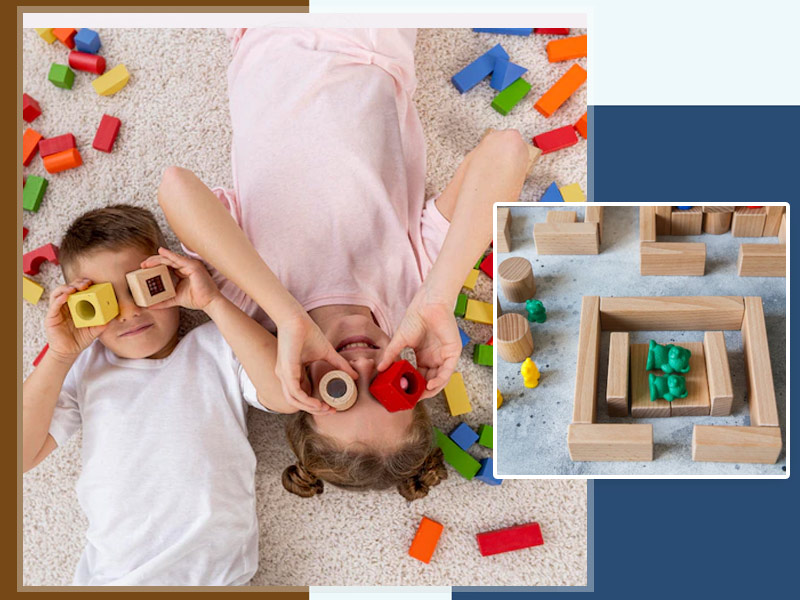 If you're a parent, and that too to younger children, you know the importance of toys in your household. What we don't know unfortunately is, how important it is to identify and purchase the right kind of toy. As new parents, we go an extra mile to ensure all things are safe, clean and BPA-free for our babies. Over the course of time, we start introducing items without being aware of the chemicals and toxins present in them. On an average, an alarming 90% of a child's toy collection is invariably and unknowingly filled with plastic toys. These are economic and widely available which is why most parents get these. But if you are a responsible parent, you must switch to sustainable toys that are long-lasting and safe for children. Refer to this article for benefits of using plastic-free toys for kids.
Apart from being made of hazardous plastic that poses ill-effects on health of users, a great range of plastic toys are battery/electronically operated. These toys not only add to the already piling e-waste, but also slow down brain development. In such toys, the child is not playing with the toy; but it is the toy that is doing all the work. Parents must be conscious in completely avoiding giving such products to their children.
Why Choose Sustainable Toys For Kids
Below are 5 reasons why we should switch to Plastic-free and Sustainable toys as told by Simran Lekhi, founder-KiDSTACK and Trainee Certified Play Therapist by the National Association of Play Therapy India:
Also Read: Parenting Tips For Toddlers: Here Are The Benefits Of Playing Outside
Plastic Toys Are Made of Harmful chemicals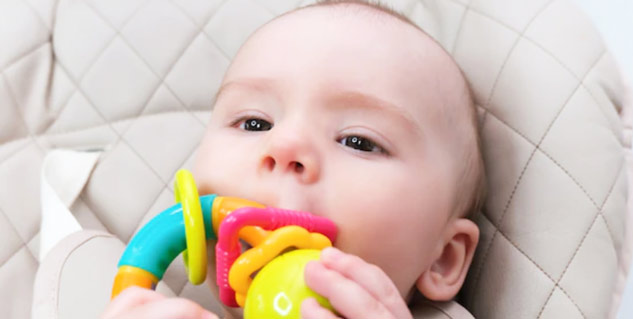 Perhaps THE most unspoken point. There are dangerous chemicals found in plastic toys, which are constantly leaching into a child's system. A plastic toy contains:
Phthalates: known for giving that soft and squishy feel, but they're massive endocrine disruptors which lead to hormonal imbalance and stimulate growth of cancers.
Lead: makes the toy durable and extensively used in paints and colors. It is known to affect IQ and causes irreversible brain damage. Lead is a cause of concern because it is absorbed and retained faster in a child's body as compared to adults.
Cadmium: is a plastic stabilizer. A known carcinogen, cadmium also affects normal brain growth and can cause kidney damage.
Hazardous specially when child puts toy in the mouth
If your child is prone to putting things in their mouth (and which child isn't!), then definitely stay away from giving plastic toys or items. Chemicals are instantly absorbed into their system which can be hazardous.
Also Read: Never Buy Baby Products Without Checking These Toxic Chemicals In Them
Non-recyclable
Toys are visibly hard to recycle, that means every plastic toy ever made will be living in a landfill. Environmentalists around the globe have raised awareness regarding the use of plastic toys for kids that eventually made to bins and also add up waste in landfills and oceans. These contribute to the ongoing plastic pollution issue. It is very important to raise awareness for our Mother Earth so that these kids get to see a green planet.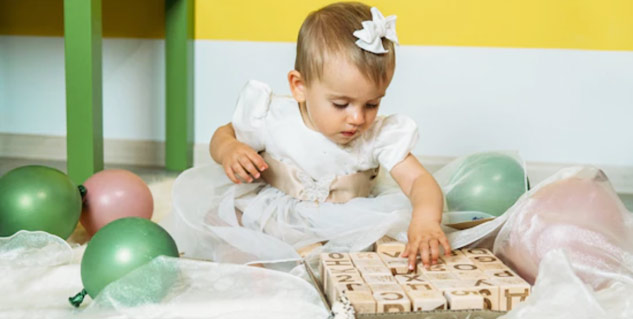 Toys made of natural materials foster creativity and discovery
Providing children with toys made of natural materials like wood, fabric, rubber, bamboo etc can garner interest and generate curiosity. Children connect much faster to their environment and surroundings with such materials, leading to heightened imagination and creativity.
You'll eventually need fewer toys!
Plastic toys don't last long because of the cheap and inexpensive material they are made of. Unconsciously parents end up buying several more products each month. Natural material toys are durable and ultimately you'll need lesser toys if you switch to the RIGHT kind. A boon for a clean and happy house!
In today's era it is difficult to keep a tab on everything that goes inside our children's system, however at the same time it is a wonderful period because of the variety of alternatives and ease of accessibility.
Image credits- freepik