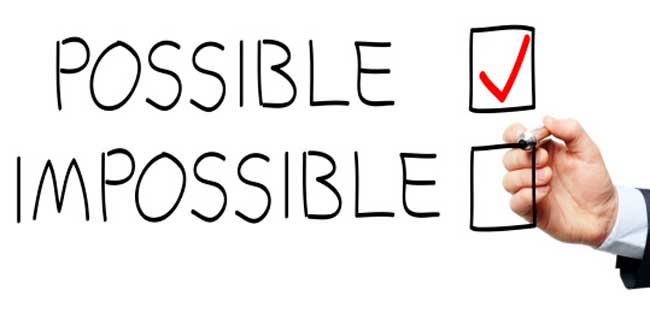 The statements which describe a desired situation and are repeated several times until one gets impressed subconsciously are called affirmations. In this process, the subconscious mind is pushed to take action and to strive to make positive statements come true.

When positive affirmations are put to the right use, they can prove to be a great tool for achieving success and for improving quality of life.
In most situations, we repeat negative words in our minds which makes the condition or event even more bothersome and eventually, an undesirable situation is born.

You must always understand that words have the ability to create as well as to destroy. Thankfully, it is completely up to you whether you want to use to create harmony or to wage a war.
Putting the Subconscious Mind to Use
Just like an innocent child, your subconscious mind believes and accepts as being true whatever you keep telling it. This must give you a reason to choose only positive statements to have positive effects on your life.

Imagine yourself gone for a cliff jumping. While you see all your peers jumping from the cliff and having fun, you realize that you suffer from fear of heights and jumping from the cliff is not possible for you. However, in a situation like this when you repeatedly tell yourself that `I can do it', your mind will eventually start believing that you can do it and definitely going to perform the task.

However, if instead of telling yourself that you can do it, you repeat in your mind `I can't do it', there are no means by which you will be able to perform any task.

Negative thoughts can result in losing of ambition, motivation and faith and you will end up doing what you kept telling yourself.
Choose your Words Carefully
When you pay attention to the words you choose, you will be able to successfully filter out the negative statements like `I cannot do this', `I am too lazy', `I lack inner strength' or `I am going to fail'.

If you find yourself in a situation when any of these words start occurring in your mind, you must do something to change your thoughts.
How to Repeat Affirmations
There are few steps that you must follow to create affirmative thoughts in your mind again. Use the following tips.
Opt for affirmations that are not too long.
You must repeat them in your mind while you are performing an important task like travelling, waiting in a line, etc. but, do not affirm while you are crossing a street or driving.
Stay calm and relaxed.
Don't just repeat but also pay full attention.
Prefer choosing positive words which do not have any negative connotations.
Staying positive can be your key to success. Get started with welcomiing affirmations right now and you shall see the change soon.
Image courtesy: Getty Images
Read more on Healing.