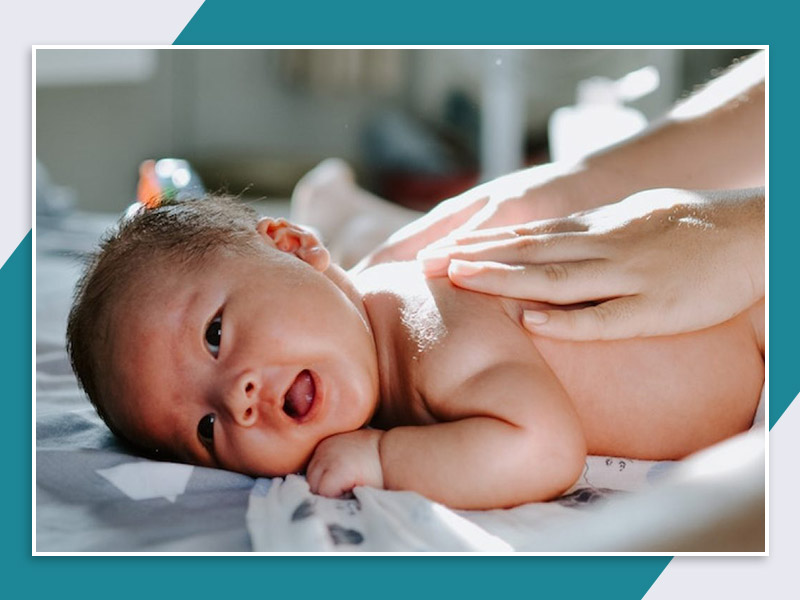 Baby oil is an essential modern wellness product for babies. Today, countless brands, varieties and compositions are out there in the market. Depending on parents' preference, their brand loyalties, etc. they pick out the baby oil that they think is best for their child. But let's ask ourselves one simple question, "what does the baby want?" Or rather, more importantly, "what does the baby really need?" If babies could talk and tell us how different oil made them feel, our lives would be a million times easier. However, since that is not a possibility yet, we have to find out ourselves as to what works for our babies. While you might be thinking to try baby oils, we would like to introduce you to sweet almond oil which is a natural oil that is exceptionally good for babies. Find more information in this article.
Why Massaging Is Good For The Baby?
Hold on a second. Before we answer that question, let's ask ourselves an even more basic question first, "is it even okay to be massaging babies in the first place?". Aren't they soft, tender and delicate to the human touch? Well, massaging a baby is very different from how adults need to be massaged.
It has been shown that not only is massaging a baby is safe, baby massage is actually a great way to bond with your baby.
Especially true during the initial months, when there aren't many activities that you can do with them.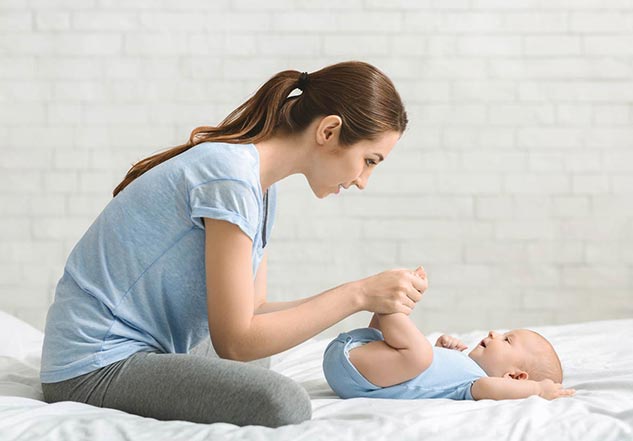 Now the pressure is really on, isn't it? So, the question comes, which oil do you choose to massage your baby? Is there a specific type of oil, or even a specific brand you should seek out? You could go with any type of oil from any place or brand for your baby, sweet almond oil is one that comes highly recommended. Amongst all the types of oils you can choose to massage your baby with, sweet almond oil is definitely a top favourite, says expert Tanaya Sarma, Co Founder, Speaking Herbs. Why? Let's find out!
Also Read: Benefits of Coconut Oil Massage for Babies in Winters
Benefits of Sweet Almond Oil
Sweet almond oil is a rich source of elements like:
Vitamin E
Magnesium
Phosphorus
Copper
Here is the list of benefits of sweet almond oil massage for the baby:
Sweet almond oil helps keep your baby's skin soft, smooth and supple throughout the year.
Also, there are absolutely no negative side effects for the baby when you're using sweet almond oil.
It also has anti-inflammatory properties and helps heal damaged or dry skin, and keeps the skin moisturised during the winter months.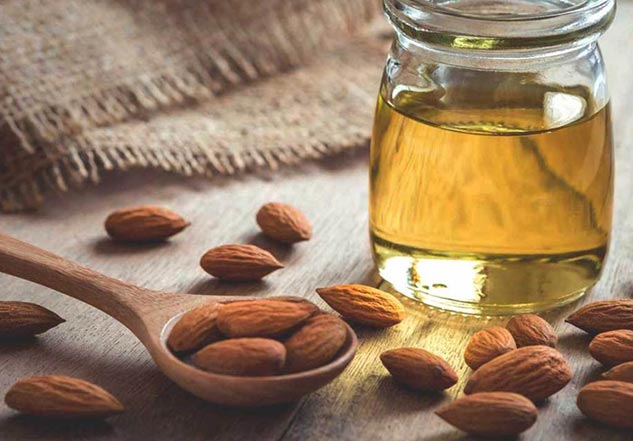 Keeping all those different benefits of sweet almond oil in mind, here's what massaging a baby with sweet almond oil adds to the wellness quotient:
Using sweet almond oil is very beneficial for the scalp as a daily massage to the scalp lightly prevents a baby from developing any cradle cap. It also loosens existing cradle caps.
A soothing massage with sweet almond oil will help relax your baby. It improves blood circulation and helps the baby breathe better. Meaning, that your little one can sleep calmly.
Massaging your baby with sweet almond oil also reduces any chances of indigestion and an upset stomach. This is a common problem in babies and can cause a lot of pain. Gently applying sweet almond oil to the baby's belly can help solve this problem.
Now you know what's the best oil for your baby's massage, which can also help you create an everlasting bond with your little one.
Read More Articles in Newborn Care