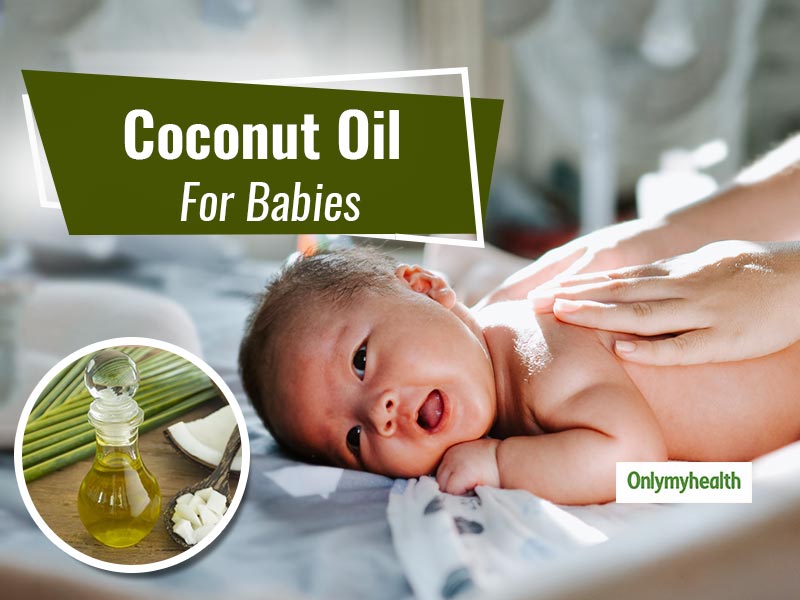 Coconut oil is rich in nutrients and antioxidants which are very important for our skin. An infant's skin is much more sensitive and delicate than adults. Thus, their skin gets affected quickly especially in the cold and dry winter days. Coconut oil is beneficial in many ways. To prevent dry and flaky skin in kids and newborns, coconut oil massage benefits a lot. If you have an infant who wears diapers or an active toddler, give their skin the nourishment of coconut oil in this extreme cold season. In this article, you'd find some coconut oil massaging tips as well as its benefits. Give it a read.
Soothes diaper rashes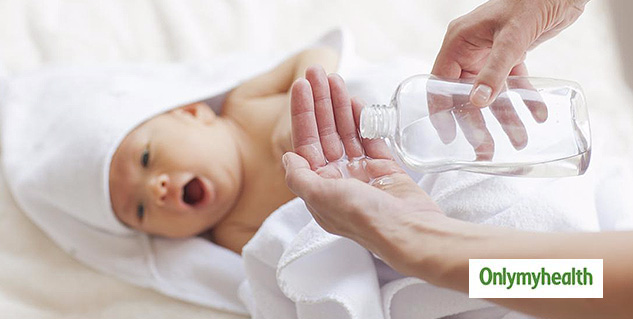 The use of coconut oil is very beneficial for children. Children often suffer from rashes using diapers. Coconut oil would be a safer, cheaper and effective option to protect children from rash and dryness on their skin after wearing diapers for a longer period of time. So after bathing the children, massage their skin with coconut oil.
Boosts Blood Circulation
Not too many minerals are found in coconut oil but coconut oil is rich in iron. Therefore, this oil is considered greatly beneficial for massaging children. Iron improves circulation of oxygen in the body. Apart from this, vitamin K, vitamin E and vitamin C are also found in coconut oil. Children's delicate skin and organs need oxygen for growth. Vitamin E is an essential element for the formation of new tissues. Therefore, children should be massaged with coconut oil at least 2 times a week.
Also Read: Handle Teething Pain In Infants By Following These Simple Tips
Increases skin hydration
Coconut oil keeps the skin moisturized for a long time.Virgin coconut oil is considered to be the best natural moisturizer. Massage with this oil keeps the skin moist for a long time and it also locks moisture in dry skin. Children's skin needs more moisture hence coconut oil is beneficial for them.
Safeguards infection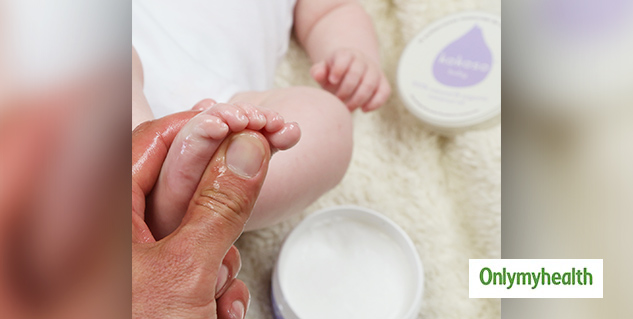 Coconut oil increases immunity in children. Coconut oil has antifungal and antibacterial properties, which help protect the skin from external infections. If a pregnant ir breastfeeding mother eats food made in coconut oil every day, then the child is also healthy. Because he drinks mother's milk.
Also Read: Home Remedies For Severe Diaper Rash
Provides Protection from UV Rays
Coconut oil also acts as a sunscreen for children. Consumption of coconut oil provides vitamin E and other nutrients.Due to which it works like a great sunscreen.The antioxidant property in it protects the skin from damage caused by free-radicals.
Coconut Oil Massaging Tips
Coconut oil freezes and solidifies at low temperatures. Therefore, it should be slightly warmed before using.
The lukewarm oil is well absorbed into the skin.
Keep in mind that the baby's skin is very delicate and sensitive, so the oil is not too hot.
For this, first take the oil in your palm and then massage, so that you have a good idea of the temperature of the oil.
Read more articles on New Born Care