As a parent, nothing concerns you more than the health and wellness of your little one. You wouldn't want to commit any mistake that may prove to be harmful to your baby. One such mistake is making them diaper throughout the day. We understand that it is convenient as babies urinate a lot and it isn't possible for you to clean them every time but using diapers for 24 hours is dangerous for your child. This may put them to the risk of developing various skin infections and allergies. We spoke to Dr. Sameer Punia who is pediatric critical care and pediatric emergency medicine specialist. He is working as a consultant and HOD in Aakash Healthcare Super Speciality Hospital, Dwarka. Look what he has to say.
Can You Keep The Baby In Diapers for 24 Hours?
It is not safe to have the baby in diapers for 24 hours but recommendations say that you need to have open air time for six to eight hours every day. Whenever you are changing diapers, give 15-20 minutes of open air time to let the skin dry on its own.
When they wear a diaper, moisture develops on their skin which gives rise to the growth of bacteria and fungus on their delicate skin. It is important to leave the baby without diapers multiple times in a day to prevent any kind of skin infection or allergy.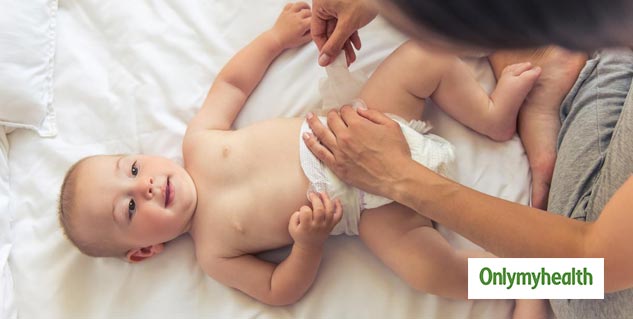 You May Also Read: Are Essential Oils Safe For Babies?
Are Overnight Diapers Safe?
Surprisingly, diapers were made for overnight use only but for our convenience of changing their clothes, we adopted them for daily use. As per Dr. Sameer, the use of overnight diapers depends on the urination of the baby. If the diapers are full and overflowing, this indicates that it is not absorbing more. This may cause rashes in babies. The doctor suggests that the parent should check the baby's diaper every third hour to see if it is wet or not and change accordingly. You should change the diaper within one hour after it's wet.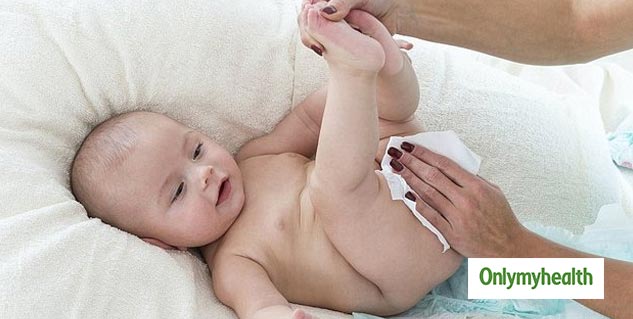 Also Read: How to Spot a Baby Rash and Take Care of it
What Is Diaper Dermatitis?
Around the urinatory area of the baby lies a lot of bacteria. The moisture can cause skin dermatitis or which is commonly called as a diaper rash. Diaper rash may cause skin infections and cuts. Thus, it is important to take the necessary measures to prevent this condition. Below are some tips by Dr. Sameer Punia to avoid diaper dermatitis.
Meanwhile, you can shop for ultra soft diapers by clicking here.
Do's and Dont's
You need to give six to eight hours of open air time every day.
These days, we use baby wipes to clean their skin which is not really good. It is suggested that you use water for cleaning as much as possible. Use baby wipes only when you're traveling or in case of water unavailability.
In the winter season, use cotton and water for cleaning. Dip cotton in water and dab on the skin of the baby. Avoid rubbing.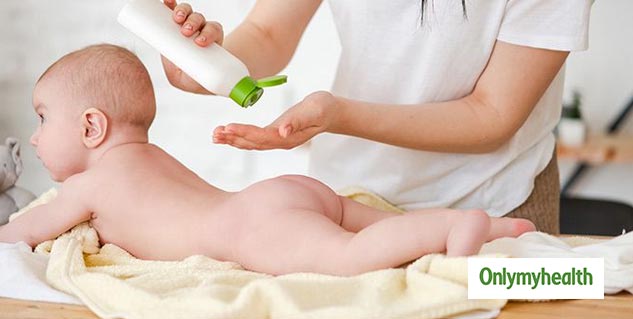 Air-dry the baby's wet skin. Read some home remedies for skin rash.
Apply coconut or olive oil to moisturize the skin of the baby especially in the dry season. This will create a layer around the skin which helps in the prevention of diaper rashes.
Don't apply baby powder as it tends to dry the skin which makes the baby more prone to rashes. Applying baby powder may aggravate the rashes.
Read More on Newborn Care