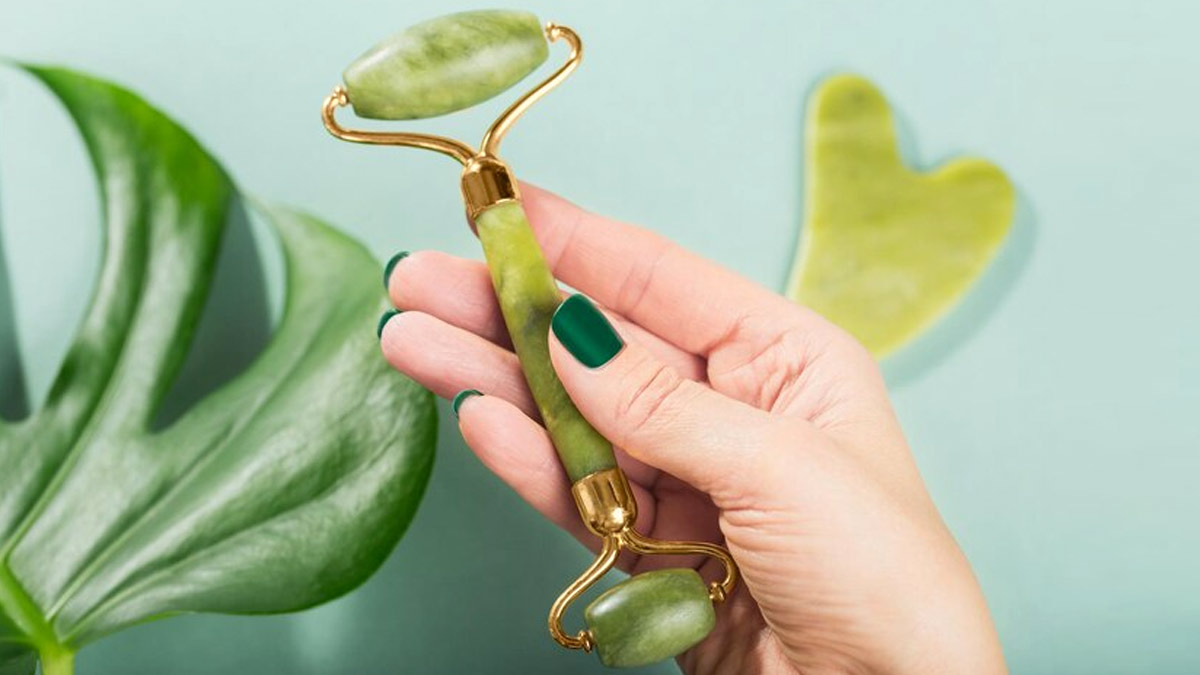 It can be difficult to have a clear, glowing, and healthy-looking face, especially when everyone is hassled with their work. Insufficient sleep, increased screen time, unhealthy diets, and a sedentary lifestyle can contribute to ageing and make you appear dull. Have you ever wondered if there could be an easy way to achieve these desired results? This secret is now no more a secret, all thanks to jade rollers. You may have seen a buzz for these rollers on social media and how they can promote healthy skin. All this is true, as jade rollers have healing properties and can help protect your skin. It reduces puffiness, wrinkles and face lines, and many more.
What Is A Jade Roller?
A jade roller is a massaging tool for your face and neck made from an ornamental mineral known as jade. The use of these rollers has been prevalent in China since the 17th century due to their healing properties. They are cool to the touch and can relax your skin. They have multiple benefits for your skin and are travel friendly.
Benefits Of Using Jade Rollers
There are numerous benefits of using a jade roller. Some of them are as follows: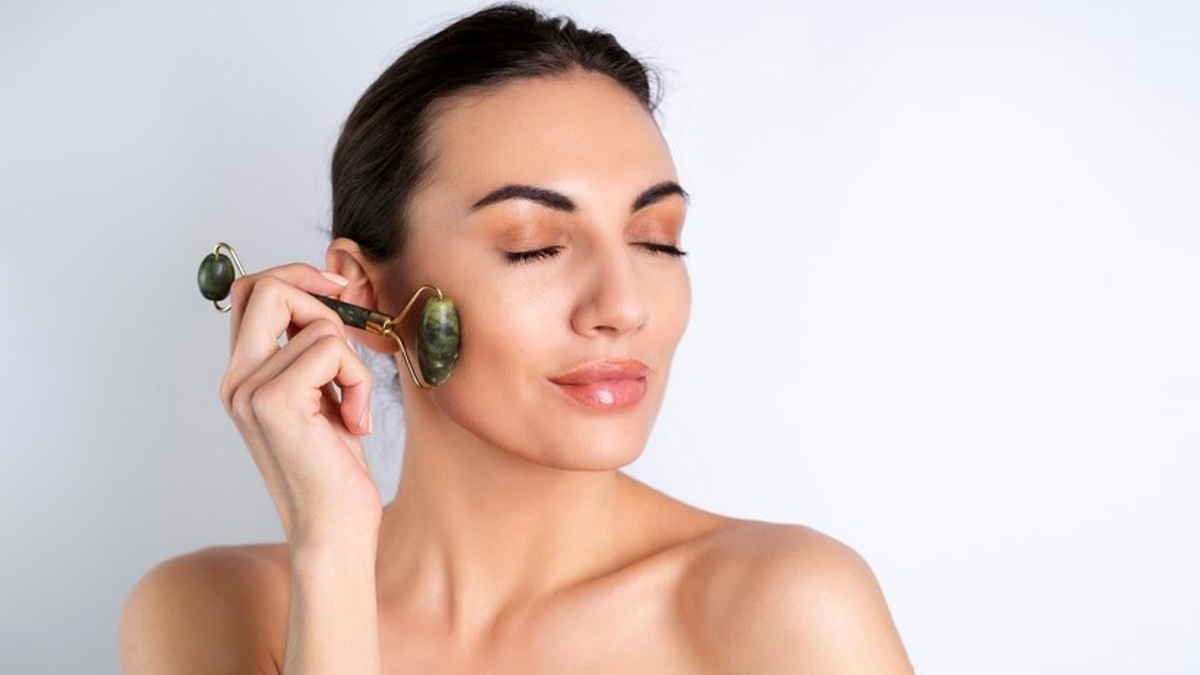 Soothes Your Skin
Massaging your face with jade rollers can help soothe your skin and preserve its elasticity. It can reduce or prevent the occurrence of wrinkles and facial lines, which are known to cause skin ageing. Moreover, if you store them in the refrigerator, they can cool your skin.
Also Read: 6 Ways To Prevent Loose Skin After Weight Loss
Reduces Puffiness
Under-eye bags are very common and troublesome for many people. How about using a jade roller? It helps to reduce puffiness and swelling as it stimulates lymphatic drainage.
Results In Glowy Skin
Jade rollers are known to increase blood circulation to your face, which helps make your face glow. There is an increase in oxygen and nutrients to your skin due to increased blood circulation.
Also Read: Japanese Diet Secrets: Tips For Healthy & Beautiful Skin
Chemical Free Product
We are all familiar with the struggle to find effective skincare products free of dangerous ingredients and their side effects. You can rely on jade rollers as they are chemical-free and have no side effects. Moreover, it boosts the ability of the skincare products that you use.
How To Use A Jade Roller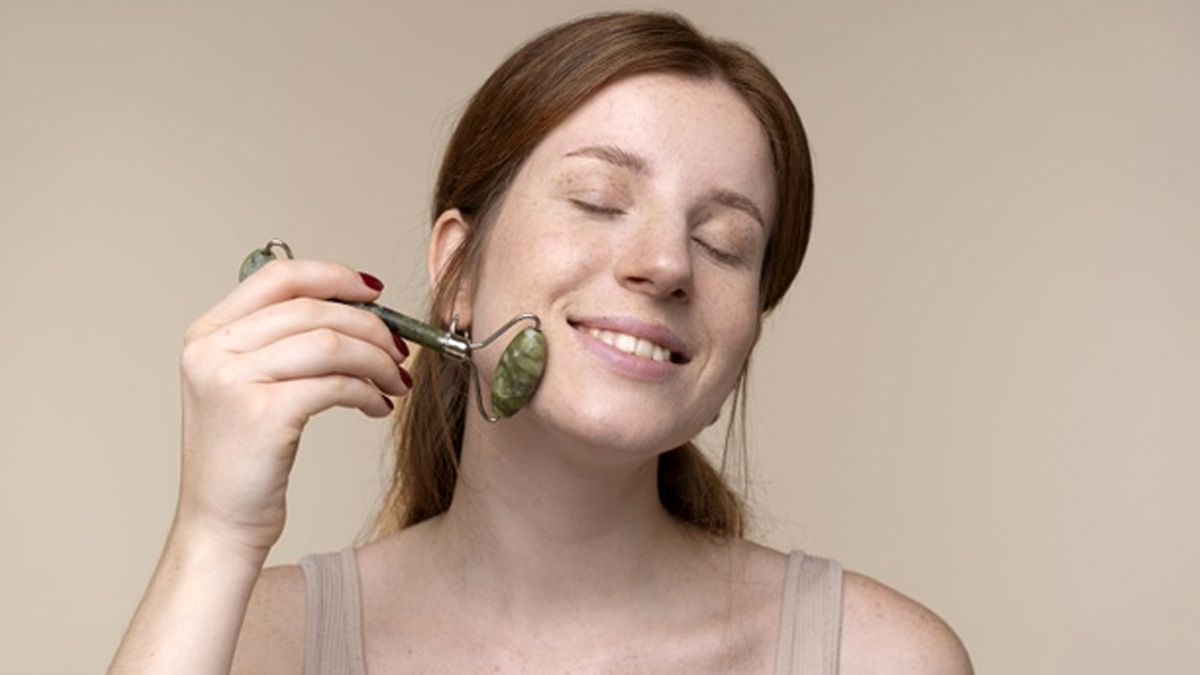 Using a jade roller is no rocket science. Isn't it amazing how you can achieve great results with minimal effort? Here is how you can use jade rollers on your skin.
Cleanse your skin and apply the skincare products that you usually put on your face and neck.
You can start by using the roller on your neck and move in an upward direction. You should roll up and avoid moving back and forth for the best results.
Use this technique and roll this massager from jawline to ear, jaw to cheekbone, and forehead to hairline. You can use it horizontally on your eyebrows.
Takeaway
Jade rollers are safe to use and do not have any side effects. However, they can cause infections if not cleaned well. You should wipe it after every use or use a gentle soap to keep it clean. Some believe jade rollers can slim your face, but it is not true.