Aromatherapy is an alternate medical treatment which utilises essential oils - liquids which are distilled from the leaves, stems, flowers, bark or roots of a plant - and aromatic plant compounds; it's argued that these will improve the patient's general well-being or disposition. Medical doctors view this time of medical practice with uncertainty, but studies have reported that aromatherapy can affect an individual's temper and health. This piece aims to look at the benefits of aromatherapy.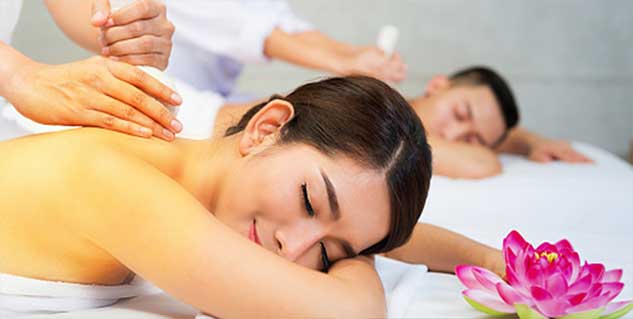 Image source : Getty

Aromatherapy broadcasts its affect using a person's sense of smell. They inhale certain essential oils – which are specific to each condition – and receive relief. It must be highlighted that aromatherapy doesn't claim to "cure" illnesses or conditions, but instead helps to ease the burden of the symptoms.
Also read : How aromatherapy works
Stress relief
Stress draws trauma on the body and mind, and lowers the body's natural resistance. Managing it allows you to cope with your day to day issues conventionally and efficiently. Aromatherapy helps to alleviate stress related symptoms, keeping you cool and collected at the appropriate time.


Essential oils, such as Lavender, Germanium, Basil and Jasmine are beneficial in easing the pain of anxiety. Rose, Netmeg, Sandalwood or Geranium is inhaled for depression or a feeling of guilt. There are essential oils that help specifically with feelings of helplessness, insomnia or restlessness, irritability or nervous tension, and tiredness or exhaustion.
Mood enhancement, balance & well-being
Aromatherapy's benefits stretch to many areas of self-preservation. It uses the essential oils to help you feel relaxed and decompressed. When the essential oils are used in conjunction with a glass of wine and soft, soothing music, they can really stimulate your senses. These oils are distilled from specific plants and herbs and bear a calm aroma that seems to regenerate your mind.
Also read : Aromatherapy is magic for your skin
Boosting your immune system
Aromatherapy is a psychological and a physical healer in effect, but it can also help our resistance against foreign microbes and bodies. Aroma-therapists are able to prescribe or create a program of therapy which addresses your needs as a whole. For instance, if you are feeling withdrawn, stressed, anxious or depressed, they would choose certain essential oils which are appropriate to these symptoms. They will in effect boost your immune system and negate their influence; the oils are sedative and uplifting.
Contrary to popular belief, aroma-therapists don't just pick and choose oils randomly, because they smell good, they follow a strict set of guidelines, using the patients' symptoms and prior medical history as a guide.


The benefits of aromatherapy - with respect maintaining a healthy immune system – are three-fold. They can be used to de-stress and uplift; they have antiviral and antibacterial properties and they can reinforce certain components of the immune system.
Top image source : Getty
Read more articles Alternative Therapies