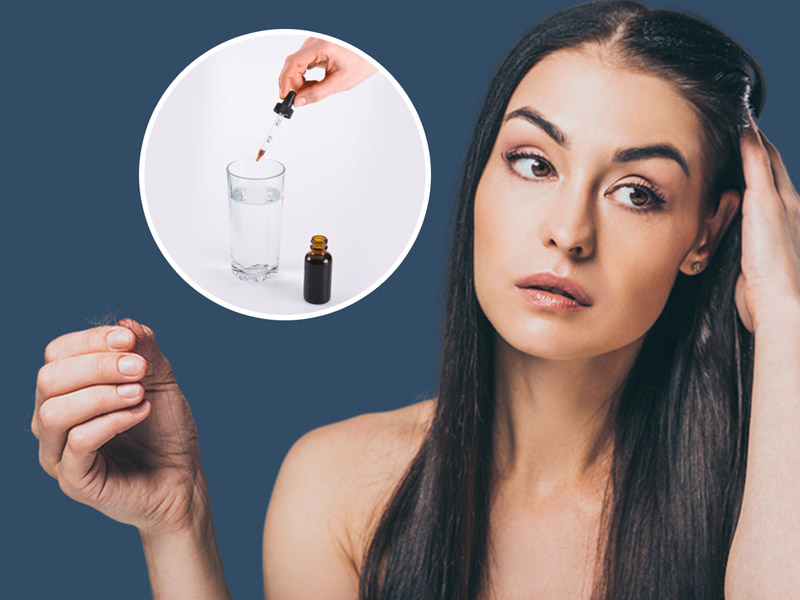 Phthalates, Denatured Alcohols, Petrochemicals, Selenium Sulfide, Parabens, Sulfates, Lanolin. What comes to mind when you read all these heavy names, if anything comes to mind at all? Well, one or more of the aforementioned agents could be the source of your deteriorating health and even insomnia. What makes you think that? Every one of us uses shampoo every other day, and we buy it solely based on how it is marketed or what the brand represents. In this article, we introduce you to molecular iodine which is recently found to be great for haircare.
Harmful chemicals in products
Not many of us go through the labels, which works in favor of the manufacturers. 90 percent of the 'Hair and Cosmetic' products have these agents for different purposes. From forming a lather and giving a 'natural' shiny bounce to the hair, to putting an instant complexion and glow on your face. While they would give a temporary rejuvenation, they certainly do not assure complete care.
Most of the shampoos used by everyone worldwide are rich in, Sulfates- for lather, Parabens- for longer shelf life, Phthalates- to increase the spreadability, Synthetic Fragrances- to give it a smell-good factor. Regular use results in hair getting weaker leading to hair loss, prone to damage, and irritation leading to flaky scalp and dandruff. Parabens, Phthalates and Sulphates are the three most toxic ingredients to human skin and health; not only do they topically damage the skin, but they are also known to increase chances of breast cancer in women and lower sperm count in men. It is inarguably crucial to ensure the wellness of the scalp as it directly affects hair life.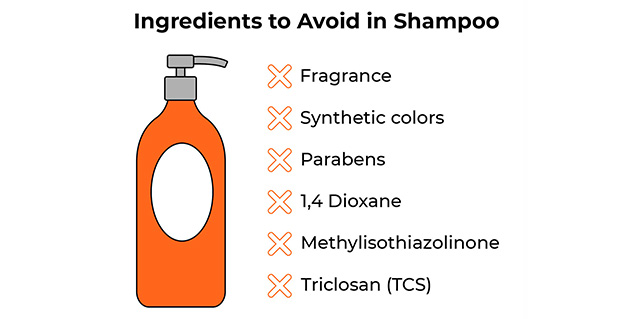 Also Read: 5 Visible Signs and Symptoms of Iodine Deficiency
Dryness in the hands caused by windy air followed by the application of a moisturizer that smells good to make them soft is what everybody does at least twice a day. Yes, keeping hands moisturized is vital as dryness would cause the skin to scrape off making it rough and painful. Most of the creams or products used to nurture skin are rich in fragrances and oils which aren't very useful as what our skin needs in abundance is Water. It's the effect of water on enzymes that makes or breaks the skin. The National Eczema Association reports that "Almost 20% of the general population is sensitized to at least one allergen and the fragrance is one of the most frequently cited substances causing reactions. Fragrance sensitivity is now seen in 1-4% of the general population, and 8-15% of people with contact dermatitis. According to the Dermatology Times, fragrances are most likely to cause allergic contact dermatitis. They account for 30-45% of reactions in cosmetic products."
Benefits Of Molecular Iodine for Skin and Hair
Amidst all the ingredients having a ratio of 1:3 of good to bad attributes, is there anything that could reverse it? Yes, there is, indeed. Iodine, as a natural disinfectant, aids in the healing of scars, cuts, and other wounds, as well as regulating the moisture levels of the skin.
It stimulates cellular function, which aids in the regeneration of the lower layers of our skin.
Iodine penetrates the skin very well in unbroken skin. In fact, skin penetration is a key feature of iodine antimicrobial activity.
Other topical antiseptics rely on bactericidal complexes that oxidize and remain on the skin's surface.
Iodine also helps to modulate the hormones that cause acne breakouts. As a result, the skin, nails, and hair are completely restored.
However, Iodine is known to leave a stain and odour when used topically. This is one of the primary reasons people are averse to iodine.
Molecular Iodine (I2) is the active antimicrobial contained in all Iodine solutions. It is well researched and known to not leave any stain and odour. I2 kills all microbial load on the first contact and provides persistent antimicrobial activity because it penetrates beneath the epidermis of the skin. And since molecular iodine is a gas at room temperature, it diffuses out of the skin, and the iodine level in the dermis gradually decreases over time, making it hazard-free for use. Having rich properties of being anti-bacterial, antiviral, and antifungal, do you think Molecular Iodine could easily be the future of 'safe' hair and body products.
(With Inputs from Ms. Chhaya Bakshi (M.Pharm), Senior GM, Clinical products, I2Cure)
Read More Articles in Hair Care