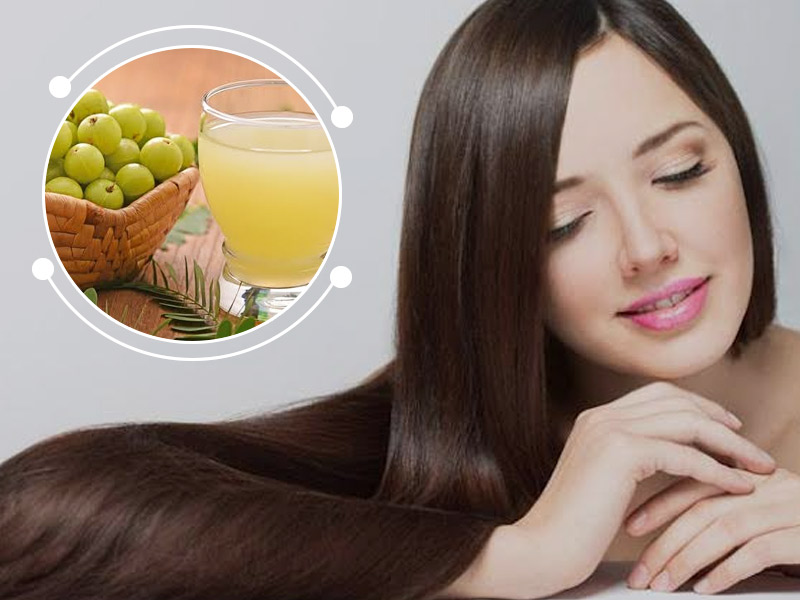 Amla or Indian gooseberry is a beneficial fruit used for both skin and hair problems. Here are the benefits for hair and procedure to make it.
Amla or Indian gooseberry is a kitchen ingredient that offers a wide range of beauty and health benefits. It is one of the most significant and widely used fruits in Ayurveda. Rich in antioxidants and Vitamin C, Amla is a magic wand for most of your skin and hair care problems. Moreover, it works well for boosting immunity and reduces the risk of chronic diseases. Amla is tridoshic, which means it can keep a balance in all the three doshas in the body. Indian gooseberry is consumed in various forms including juice, chutney, candy, pickle and murabba in dessert. You can easily include amla in your daily hair care routine. Read this article further to know about the benefits of amla juice for hair and the procedure to make it at home.
Amla juice benefits for hair
Amla fruit comes from the Amalaki plant and it has been a significant part of our diet and beauty care routine since years. It is rich in many essential nutrients such as Vitamins C and tannins. Amla is a treasure for your hair care regimen and an help in resolving many problems. So, here are 4 main benefits of Amla juice for hair:
1. Promotes hair growth
Amla is rich in essential fatty acids that go deep into the hair follicles, making your hair softer, smoother, shinier and denser. It promotes hair growth with the benefits of iron and carotene content. You can also make an amla paste for hair by combining it with other beneficial herbs that promote hair growth.
2. Treats premature greying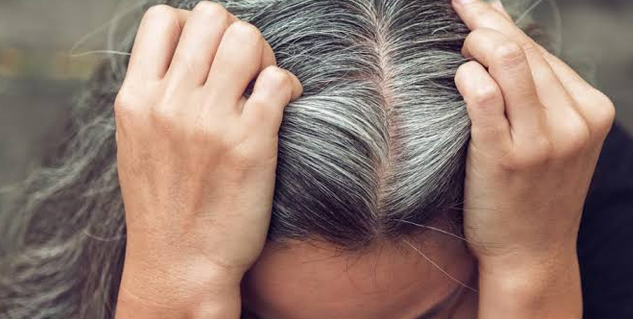 Amla juice can also treat premature greying of hair. Premature greying of hair is caused due to lack of proper nutrition. Including Amla in your daily diet can also help in providing the body with the important nutrients and also helps in their absorption. Regular applying of amla juice on hair can prevent prevent greying and help in maintaining the natural colour and luster of your hair.
Also read: 6 Miraculous Benefits Of Amla Juice For Flawless Skin
3. Reduces hair fall
Both Amla juice and oil can be used to reduce hair fall problems. Amla is rich in vitamins, minerals, amino acids, and phytonutrients that help in improving the circulation of blood even within the scalp. Amla provides a good amount of oxygen and nutrients to the hair follicles and makes the hair fibers strong, hence, preventing and treating the issue of hair fall.
4. Cures dryness and dandruff
Another benefit of Amla juice for hair is that it cures the dryness and prevents the buildup of dandruff on your scalp. It contains anti-inflammatory and anti-bacterial properties that are helpful in preventing dandruff formation. By clearing the collection of materials on the scalp and restoring the balance in pH levels of the scalp, amla can also help in reducing the itchiness associated with dandruff.
How to make Amla juice?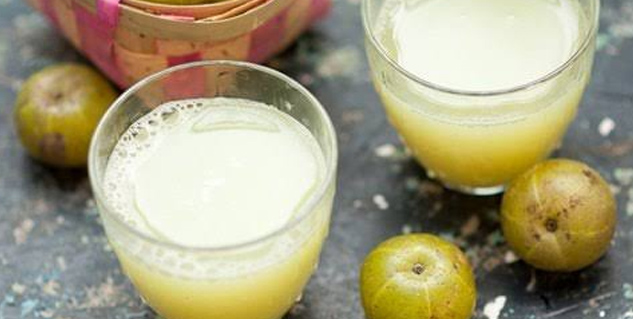 During the winters, there are fresh amlas available in the market and it is the best time to consume its juice. Amla juice leaves a cooling relaxing effect on the body. And, it is not suggested for those suffering from acid reflux or bloating. Here's how you can make amla juice:
Ingredients:
Amla
Ginger
Water
Black salt
Lemon juice
Method:
Cut 3-4 Amla (gooseberry) in small pieces and remove the seeds
Chop the amla and add 1 tsp chopped ginger, 2 cups of water, and ½ tsp black salt in a grinder and grind the ingredients together till you get a smooth mixture
Strain the mixture using a strainer to get the juice and discard the pulp
Amla juice is ready! You can now apply it on your scalp and hair strands atleast thrice a week
These were the benefits of amla juice for hair and the procedure to make it at home. You can follow this recipe for consumption as well. Amla is rich in antioxidants and provides several health and beauty benefits. You can get rid of hair problems such as dandruff, premature greying, etc. Rich in Vitamin C and E, you can use these green yellow coloured berries for losing weight as well.
Read more articles on Hair care