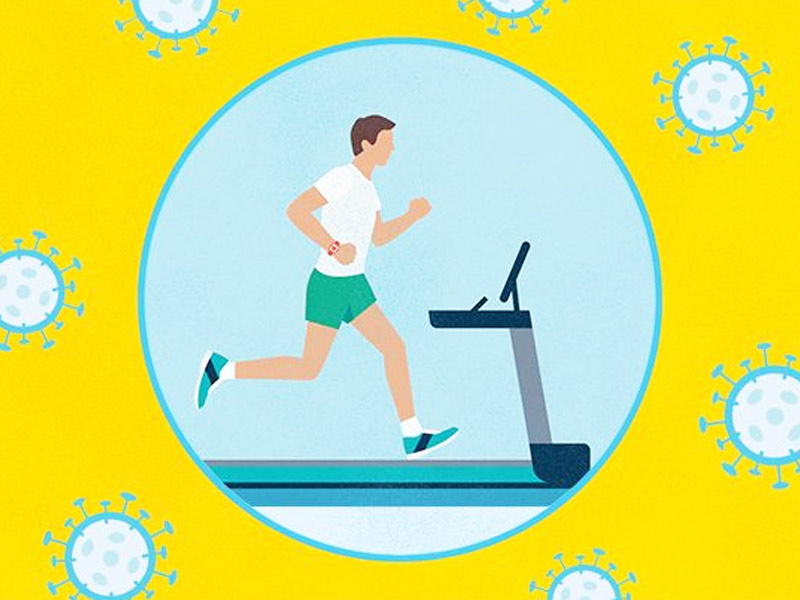 The top most advice for keeping diseases at bay in general is to be physically active. An overall improvement of our well-being and quality of life is promoted by some form of regular exercise. For many lifestyle and related diseases, physical exercise is always recommended, which not only keep a check on our weight but also keeps metabolic activities in control. In fact, physical activities will keep our body in shape and improve our normal metabolic functions, which will further decrease risk of acquiring other diseases such as obesity, heart related diseases and cancer, as suggested by Dr Farah Ingale, Director-Internal Medicine, Hiranandani Hospital, Vashi – A Fortis Network Hospital & Dr Sandeep B. Gore, Director-Emergency Medicine, Fortis Hospital, Mulund.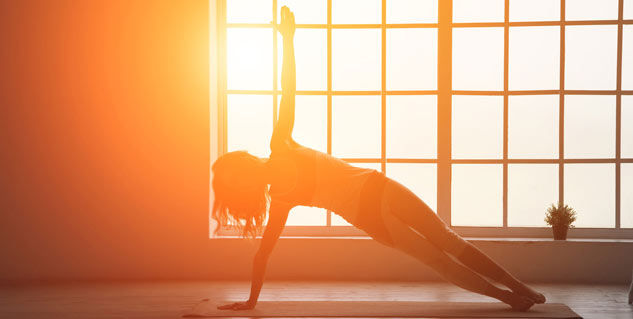 Also Read: Post-COVID Syndrome, Fatigue and Mood Are Linked To Each Other: Study
Physical Fitness & COVID Risk
As per recent scenario of work-life being talked about, sitting even longer hours than a normal physical-office-attending-schedule, pulling all-nighters, making an impaired timetable. And physical activity is nowhere to be seen. Bear in mind, the extra inches or too much inches that you have gained in the past year- almost similar to the cases going up. Isn't it?
A recent finding from the University of California San Diego, study found that COVID19 patients in the US who were consistently inactive during the two years preceding the pandemic were more likely to be hospitalized. Physical inactivity has the strongest risk factor across all outcomes, compared with the commonly cited modifiable risk factors, including smoking, Obesity, Diabetes, Hypertension (high blood pressure), Cardiovascular Disease and Cancer. The study also indicated that inactive patients were also more likely to require intensive care, and die, compared to those who had consistently met physical activity guidelines.
Hence, taking a break from your sitting schedule or just the household chores should be devoted to some proper workout. Staying fit while staying indoors can be challenging but could be even more challenging to health. For regular tasks also, one should be flexible, fit and strong to maintain and gradually increase the efficiency of the same. Other than that, being active makes you feel fresher, confident, prevents pains, maintains your weight, prevents ageing, and more importantly boosts mental health, which is equally required in this tragic scenario.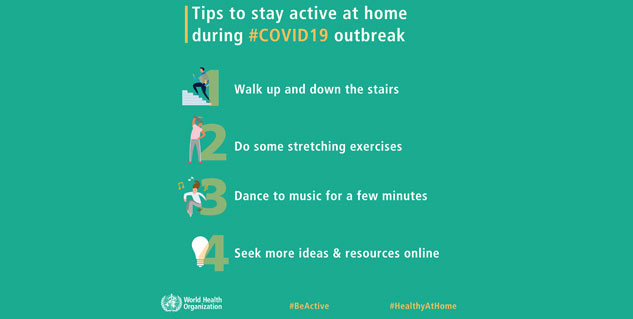 Recommendations for Physical Activity from WHO to reduce COVID Risk
AVERAGE PHYSICAL ACTIVITY ADVISED:
Moderate Intensity – 150 minutes
Vigorous Intensity – 75 minutes
SPECIFIC REQUIREMENT OF PHYSICAL ACTIVITY
A few home activities are to be adopted necessarily especially when we don't have the option of stepping out. Let's see how you can be home and still be active.
Yoga- A great way to recharge your body that also comes with many health benefits is through yoga. Now required more than ever due to great breathing techniques to keep up with your oxygen level in the body. Yoga exercises also keeps check on our mental health too, which will be a greater help in these testing times.
Dance- Dancing is a great fun activity that can be done at home, burning many calories. With no special equipment required, you can help maintain your health.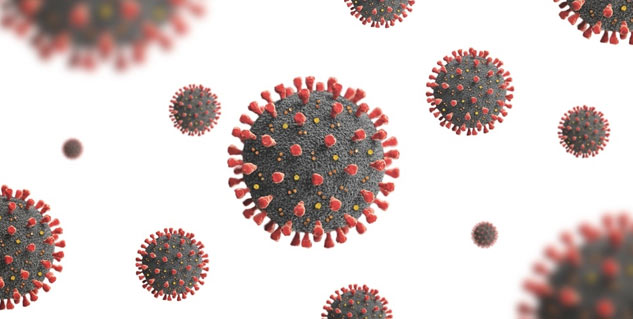 Also Read: Exercises After COVID Recovery: Do These Pilates To Strengthen Your Core After Covid
Skipping- Your terrace could be a great place to do walking, skipping and doing at least a 30 minute workout.
Stretching- Simple stretching poses adopted from yoga or other forms are very useful to give yourself a break from your sitting job, especially for work from home employees.
With inputs from Dr Farah Ingale, Director-Internal Medicine, Hiranandani Hospital, Vashi – A Fortis Network Hospital & Dr Sandeep B. Gore, Director-Emergency Medicine, Fortis Hospital, Mulund
Read more articles on Mind and Body