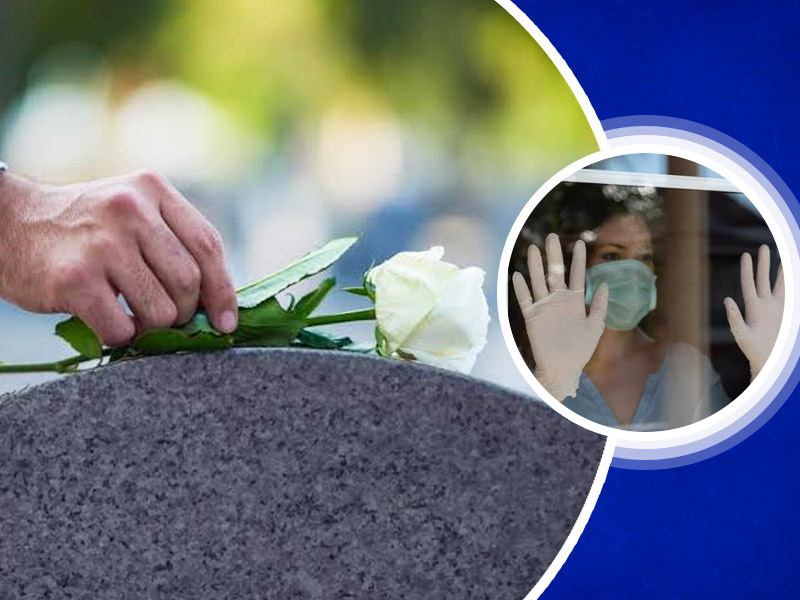 The pandemic has taken a huge toll on the world, especially in terms of fatalities. Here are some helpful tips to deal with grief and loss.
Since last year, the Covid pandemic has turned the entire world upside down causing a lot of stress, anxiety, suffering, grief, and loss in our personal and professional lives. It has created chaos and uncertainty around the world everywhere and brought an unexpected health crisis. The current situation in India, because of the fatal second wave of the pandemic, the losses of people are overwhelming. It is a tough time not only for the ones with this infection but also for their families, friends and for the healthcare experts treating them. Everyone is well aware about the ways and solutions for the physical improvement of people trapped in this pandemic, we are hardly aware and not at all prepared for the consequences of this pandemic on the mental health of those who survive. Read this article further to know about some tips to deal with grief and loss amid the pandemic.
Tips to deal with grief and loss
Sameer Bhide, author, and survivor of a rare haemorrhagic stroke has experienced grief and loss very closely. Taking from his own experience, described in his book, 'One Fine Day', he has shared 5 helpful tips with Onlymyhealth editorial team about dealing with grief and loss. These are:
1. Give yourself time to heal
The first step to deal with grief and loss, is acceptance. You have to give yourself a chance and time to heal. It can be a painful task that might take a lot of time for some people. Anger or escapism are options for a lot of people, but they can only make it worse. Consciously accepting the fact, will help set the perspective right and that's what needs to be done. Once the acceptance has come, one needs to give as much time as needed to heal within yourself. No matter what anyone says, it is perfectly fine to grieve for the loss.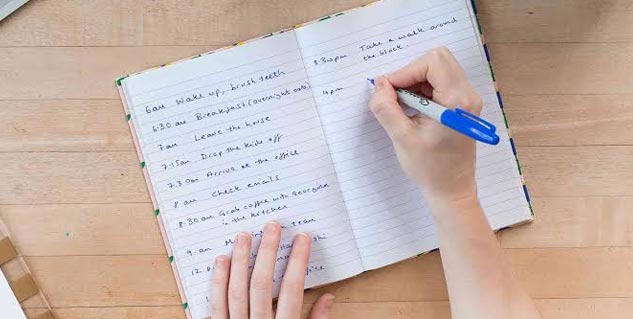 2. Make a routine
You can also try making a set routine for yourself. The process can seem time consuming and self centered, but it is important to deal with the situation practically as well. Creating a simple but well-structured routine for the entire day is beneficial to make sure that the normal day to day tasks and functionality are being maintained. Simple things such as personal hygiene, eating meals, completing daily tasks and spending time with family, can be comforting and relaxing.
3. Find a goal or aim
Another important tip to overcome grief is to finding a huge, selfless goal or aim to help you think less about the personal loss so that you are a part of something larger and other things do not bother you much. Finding a collective higher goal is one of the best ways of healing and overcoming a loss. From volunteering, joining an NGO, planting trees, donating free meals, to setting health goals and working hard for them, can be a good way to adjust with one's grief.
Also read: Grief Affects Mental As Well As Physical Health
4. Pursue Hobbies
Engaging or cultivating yourself in a hobby can also be helpful in such situations. This means any kind of activity that can bring a smile or your face or calms your mind, can help a lot in the process of grieving for someone during this deadly pandemic. It could be hobbies from creative streams such as singing, writing, painting, or dancing, that can also help in expressing one's emotions and thoughts, or it can be other interests such as collecting stuff, gardening or playing a sport. All of these can help in taking your mind off the continuous feeling of loss, and escape into something that is more calming and peaceful. It can be whatever you like as indulging in a hobby on a daily or weekly basis and can be a great way of managing negative thoughts and grief.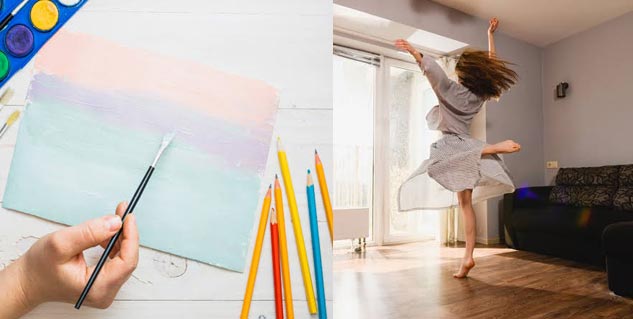 5. Take professional help
Lastly, taking the help of a professional while going through the feeling of sadness, loss, and inability to move on, is one of the best ways to deal with such situations. Talking to a psychologist can help to not only consider and express one's emotions, but also in taking guidance and tips about overcoming such barriers and moving on in life, after observing self-depreciating thought patterns.
Also read: Do You Oftentimes Feel Like An Emotional Fool? You Might Be Going Through Emotional Trauma
Although, grief and loss are a part of life, they can be extremely harsh and difficult on everyone who has to bear them. The tips listed above are practical steps that can help you in dealing with a bucket of emotions in your heart. They are effective and even life altering in many ways. By abiding these ways, you can try to spread hope and positivity in such challenging times to ease pain and suffering for everyone.
Read more articles on Miscellaneous