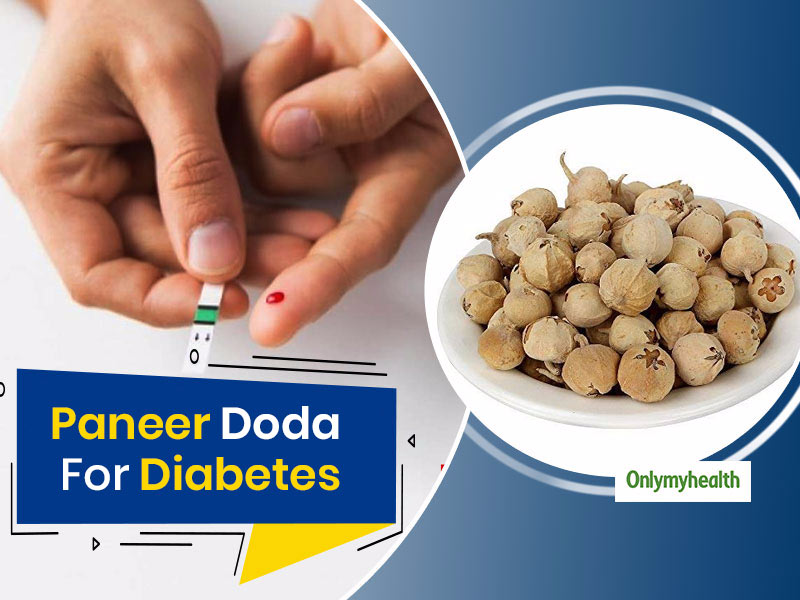 Have you heard of 'Paneer flowers'? It is also called Paneer Doda. It is not the cheese that is made from milk, rather, this cheese is a kind of plant, whose flowers have miraculous medicinal properties. These paneer flowers are the most effective Ayurvedic treatment for diabetes patients. Today, diabetes (a disease) is bothering most people in the world, in which, an increasing amount of sugar in the blood causes many problems. But the use of paneer dodi can easily control glucose dissolved in the blood (blood sugar). Apart from controlling diabetes, paneer doda is also beneficial in many other diseases such as sleepiness, asthma and diuretics. Let us tell you the benefits of Paneer dodi and the right way to use it in controlling diabetes.
How does Paneer Doda control diabetes?
Paneer dodi is an effective treatment for type 2 diabetes patients. Actually, by consuming it, the body can use insulin better, due to which the process of dissolving sugar in the blood slows down. Apart from this, paneer doda keep your pancreas healthy (pancreas is the organ that makes insulin hormones). Diabetes patients can keep their blood sugar under control and lead a healthy life with the daily use of this flower.
Where will you get paneer dodi?
Paneer doda is usually found easily in Ayurvedic medicines and herb. Apart from this, these flowers are also available at online stores nowadays and can also be ordered from there. You can buy it in the name of Paneer Flower or Paneer Dodi. These are small mahua-like flowers, that taste sweet.
How to use Paneer Doda?
Paneer flower is very easy to use. For this, soak 7-8 flowers (Doda) of paneer in a glass at night. Let these flowers soak in water overnight. After waking up in the morning, sieve the paneer flowers with the help of a sieve and drink its water (on an empty stomach). Also, keep in mind that you do not have to eat or drink anything for 1 hour after drinking Paneer Doda water. You have breakfast after 1 hour.
Also Read: Surprising Health Benefits Of Rose Tea
Other tips to control diabetes
Diabetes can be controlled to some extent with any medicine or prescription, but it cannot be completely cured.
Therefore, you should also take care of some other things to control your diabetes.
Keep your obesity under control as it prevents diabetes from recovering.
Stay away from sweets.
Walk for at least 30 minutes daily or do light exercise. This causes the body to use glucose as energy, which does not increase blood sugar.
Keep an eye on your blood sugar and see a doctor if there is any kind of problem.
Home remedies take some time to control your blood sugar, so in an emergency, instead of ayurvedic medicines, you must consult the doctor.
Read more on Ayurveda