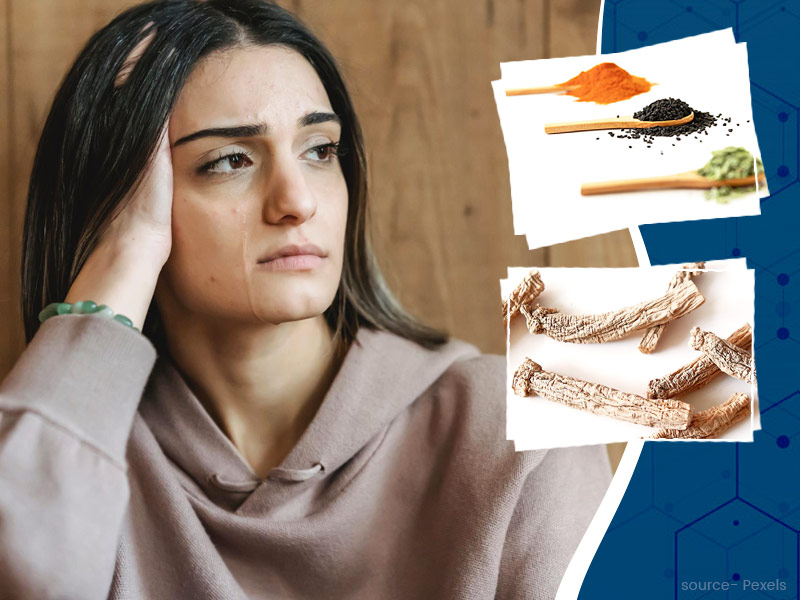 Ayurvedic herbs have been long used as medical treatment for multiple diseases and health conditions. It is one of the oldest and purest forms of healing technique which involves plants and herbs. These herbs are used for various purposes and for healing different problems. Having hormone imbalance can cause much of a discomfort to any person which may obstruct his growth. Traditionally, some herbs have been used to balance hormone levels in the body and have been proved quite effective for people. Ayurvedic herbs an also treat functions related to endocrine system and balance body functions. Today we will discuss some ayurvedic herbs that you can consume to balance your hormone levels in the body.
Are These Ayurvedic Herbs Safe?
In most of the cases, all the ayurvedic herbs used for balancing hormones are safe to use. But certain category of people should be aware of it before consuming any of these herbs. These herbal remedies can prove to be dangerous for those who are pregnant, breastfeeding, using any other hormone therapy, having any mental health disorder or cancer. As some of these herbs are highly reactive with some of the above mentioned disorders and medications, it may have significant side-effects. Hence remain certain of not having any of these conditions before choosing these herbs.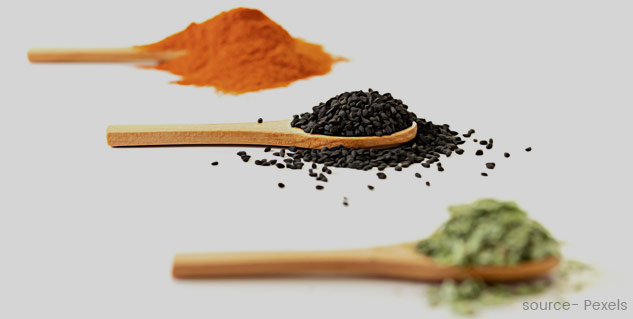 5 Ayurvedic Herbs to Balance Hormonal Levels of the Body
1. Nigella Sativa (Kalonji)
These are fennel seeds that are also called kalonji. It flowers have tiny black seeds that are rich in anti-oxidant property and helps in balancing hormones. Nigella Sativa contains thymoquinone in it that is also found in medicines for hormonal balance. These are therapeutic seeds that can be effective in polycystic ovarian syndrome. This syndrome is related to abnormal hormone levels among women of reproductive age. Nigella seeds help to regulate insulin in the body and other hormones such as testosterone and thyroid hormone levels.
Also Read- 5 Ayurvedic Herbs That Clear Dry and Wet Cough
2. Ashwagandha
This is a widely used herb for different treatment methods and conditions. It is like a herbal medicine that can be taken in the form of tea, root powders or even some natural supplements made from it are also available. Ashwagandha has adaptogen that aids in moderating brain's hypothalamic-pituitary-adrenal axis. It has the ability to control and manage stress levels in your body. Cortisol, another constituent of ashwagandha is responsible for chronic hormonal balance. It also has some positive effect on insulin levels and reproductive hormones.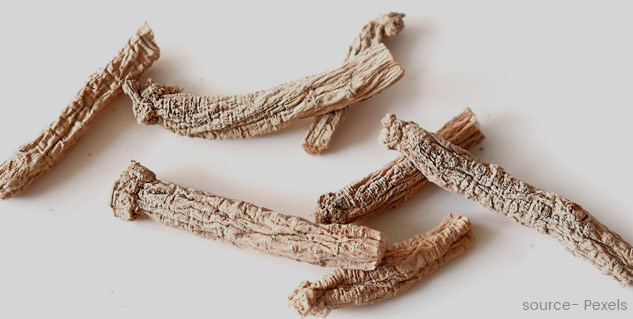 3. Black Cohosh Root
This comes from the same herbal plant nigella sativa. This constitutes of the root which is also called crowfoot. You can take it through putting the root of this plant in your tea, or water, or as a powder supplement after your meal. It is believed that black cohosh root has great medicinal value and is also used in making some medications. It has triterpene glycosides that help in balancing hormonal imbalance during menstrual period, premenstrual syndrome and symptoms of menopause. Black Cohosh Root can also be used as phyto-estrogen in the body and improves other body functions as well.
Also Read- Ayurveda Tips You Must Follow To Prevent Swine Flu
4. Chaste berry
It is also a herbal plant which produces tiny berry like fruits which can be consumed in minimal quantity. Chaste berry can improve symptoms that are related to menopause and reproductive health. It has diterpeniod compounds that can affect on hormones such as prolactin and neurotransmitter dopamine. Chaste berry is also helpful in reliving infertility issues and PCOS. It might also help in lowering down the increased levels of hormones associated with PMS and can give relief in breast pain.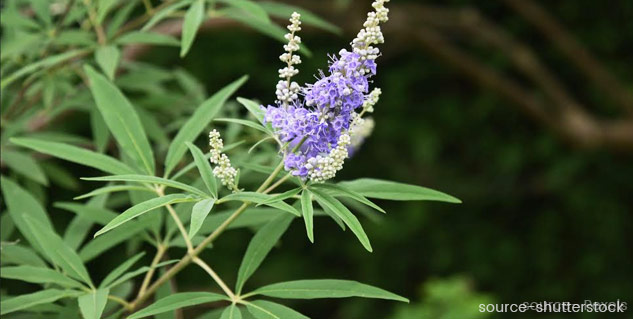 5. Marjoram
This is an ayurvedic herbal shrub that is used as a traditional medicine from many years. It is helpful in treating various types of stress and PCOS. Marjoram is helpful in lowering down the stress hormones, and keep adrenaline in check. It is also used to balance the levels of estradiol which is a hormone produced by ovaries. You can have it along tea once in a day and continue it for almost 1 month. You will be able to feel the improved health of your body. Marjoram has shown significant improvement in reducing the fasting insulin hormone levels in the body which indicates blood sugar management as well. Hence Marjoram can be termed as a intensive hormone-altering herb.
Read More Articles on Ayurveda