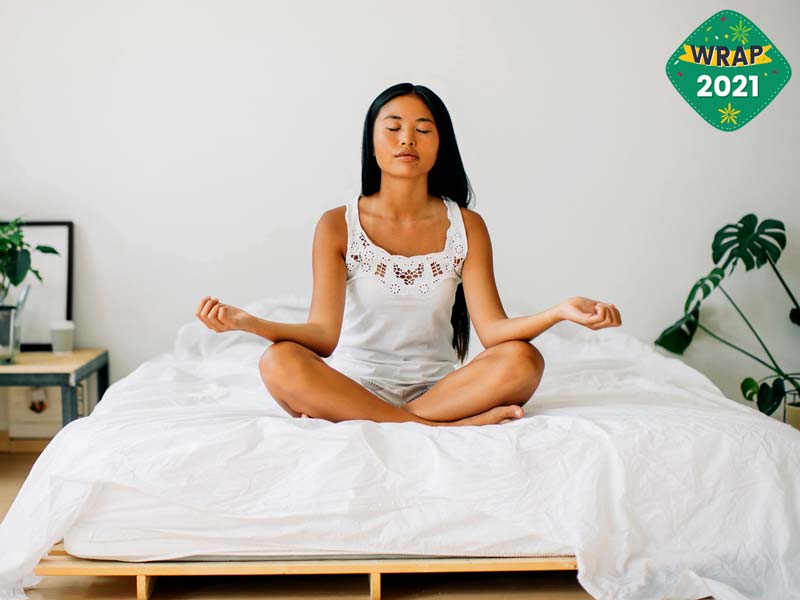 One of the world's oldest holistic healing systems, ayurveda is a wellness technique that works upon the delicate balance of mind, body and soul. The ancient technique has its roots in the Indian-subcontinent. Not just a healing system but ayurveda is considered to be a go to method for leading a better life. Where ayurveda has taken a back seat in today's fast paced life, it is important to go back to your roots and nurture the gift that nature has given us. As the rituals we practice in our daily life have a great impact on our overall health, a healthy routine can help you to be on track in your wellness journey. As the year is coming to an end, it is important that we rethink how and why we can step into the new year with some healthy practices.
Step into 2022 with these ayurvedic practices that you can follow to lead a healthy life and prepare yourself for a journey towards good health.
#1. Wake up before sunrise
According to ayurveda it is said that one should wake up before sunrise. This time is referred to as the brahamamuratha.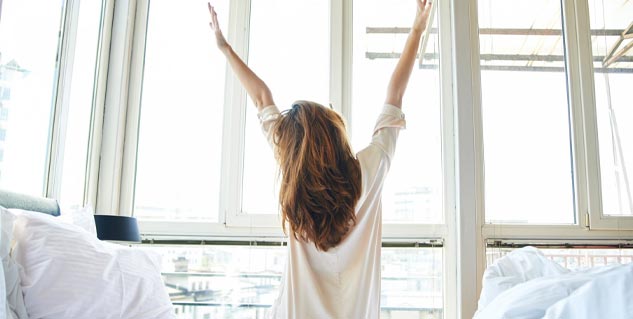 Image Credits- Inc mag
The logic behind this belief is that the environment at this hour is pollution free and hence one can breathe in some pure and fresh air. Clean air and the early morning rays make your body secrete some useful chemicals that make you energetic and keep the fatigue at bay. Apart from this doing so gives you more time to perform tasks and allows you to make decisions with a calm and clear mind.
#2. Drinking Plenty of water
Water is the essence of life and something without which humans cannot survive. One can not emphasize enough upon the importance of drinking adequate amounts of water and staying hydrated. Water consumption helps you to flush out the toxins, keeps your digestion on track, supports functioning of various organ systems, prevents the early signs of aging, boosts brain functioning, increases energy levels of the body, maximizes physical performance and is also said to aid weight loss.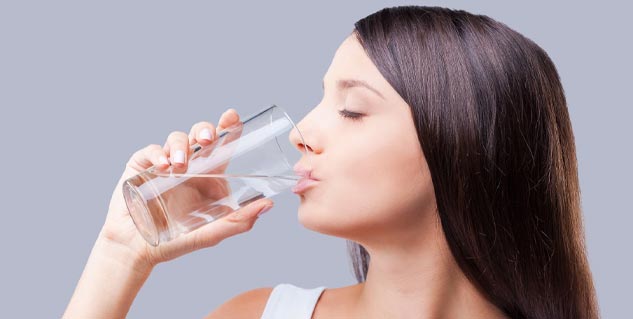 Image Credits- Healthshots
Also Read: Know About The 7 Health Benefits Of Drinking Water Empty Stomach
Ayurveda talks about drinking water before dawn in order to get rid of toxins present in the body. This activity is termed as ushapan where 'usha' means dawn and 'pan' means water.
#3. Meditation
Meditation is a physical and mental well being activity that helps to eliminate mental stress. It helps to produce a deep state of relaxation by gathering all your focus on a single point. This helps in reducing the confusion caused due to jumbled thoughts that crowd your mind. Indulging yourself into meditation every morning can help you to stay calm, reduce stress, increase awareness, build tolerance power, enhance creativity and help to reduce negative emotions. The term used in ayurveda for the practice of meditation is "isha remembrance".
#4. Brushing & Tongue scraping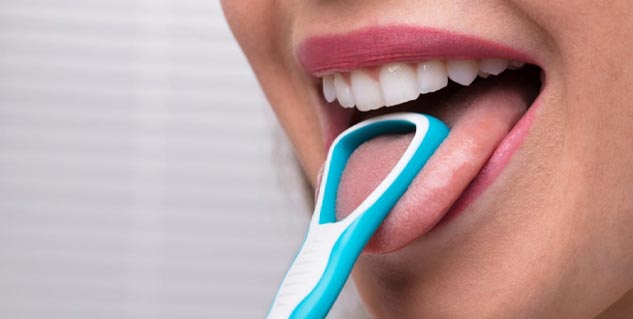 Image Credits- Lifesavvy
Also Read: 5 Fantastic Oral Health Remedies As Per Ayurveda
This might be the first thing all of us indulge ourselves into every morning. Although most of us might do it out of habit, one must know that the act of brushing should not just be limited to cleaning your teeth. Where brushing your teeth helps in preventing cavities, cleaning teeth and making them strong, tongue scraping is an important part of oral hygiene. This helps in keeping your mouth fresh along with keeping the bacteria and bad breath at bay.
#5. Oil massage
Oil massage is something that is usually given to small babies for healthy growth and to elderlies to provide relief from pain. According to ayurveda, getting an oil massage is a very important activity that one must follow after a bath. This activity helps to boost up the blood circulation in the body and remove toxins in the form of sweat. Other benefits of oil massage include reducing muscle tension, providing relaxation, promoting joint mobility, reducing stress hormones, increasing rate of recovery and stimulating the lymphatic system. The act of massaging your body with oil is termed as abhyaga in ayurvedic text which means performing a hot oil massage.
#6. Exercising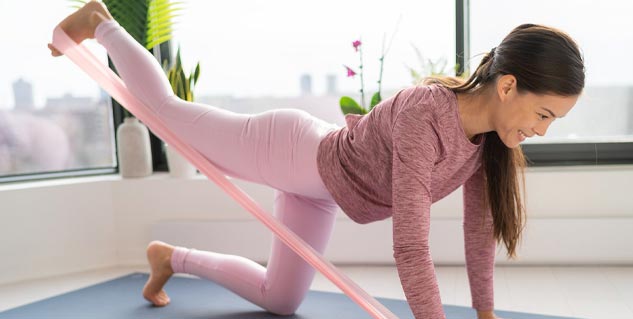 Image Credits- Helpguide
Leading an active lifestyle is an important part of leading a healthy life. Sitting behind that computer screen and leading a sedentary lifestyle can lead to various health issues such as obesity, diabetes and increases the risk of cardiovascular diseases. Including light exercises in your daily routine can help you to stay fit, reduce the risk of heart attacks, helps to control weight, improves mood and manage blood sugar levels in the body.
#7. Sound Sleep
It is always said that getting 6 to 7 hours of sleep is necessary for proper function of the body systems. Getting an adequate amount of sleep everyday can help one to boost up the immune system functioning, improve memory, prevent weight gain, increase physical endurance and help to provide relief from symptoms of anxiety.
The rituals we practice in our daily life have a great impact on our overall health, a healthy routine can help you to be on track in your wellness journey. Following the ayurvedic practices in our daily life can be helpful to stay healthy, keep severe health conditions at bay and lead a healthy and happy life. As we are at the end of the year, one must start the coming year with these healthy ayurveda practices to see the difference and move along on their path of overall wellness.