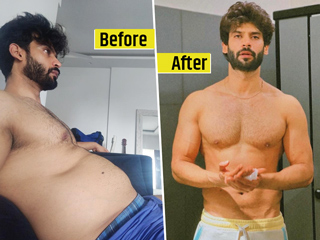 Asur fame Gaurav Arora, a talented and young actor revealed his transformation pictures recently after recovering from some injuries. He is popularly known for the web series Broken But Beautiful 2 and Asur, in which he gave fabulous performances. The actor took to his Instagram handle and shared a post talking about suffering from 3 ligament tears and two slip discs, and coming back fit on his feet in a few months. Onlymyhealth editorial team spoke to Gaurav Arora, to know about his fitness journey and how he overcame the difficulties in recovering from so many injuries.
How did you injure yourself?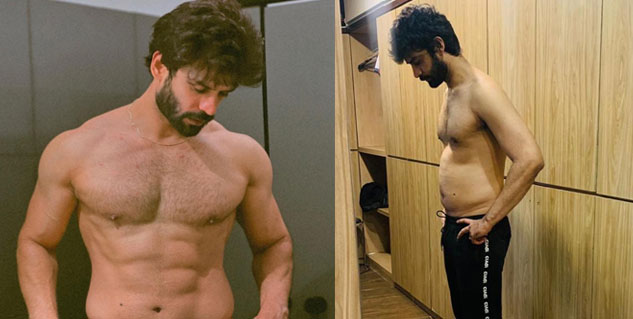 Basically, I used to do martial arts earlier. So, while I was performing one of the tricks, I landed on my left ankle and it twisted. My ankle got swollen and I was in a pretty bad shape, after which I was rushed to the hospital. This happened while I was shooting for Asur and I got 3 ligament tears! Everyone got very scared as the shoot was supposed to start in 5 days. With a bandaged left ankle and stick for support, the shooting was postponed by 3-4 days.
Also read: 5 Best Abs Workout To Tone Your Stomach In Home Quarantine
He added, "Within 10 days, I was actually able to walk without the stick, for the shoot atleast. I had a brace in my left leg which had to be removed while shooting. I could not workout after that. But post two months healing, I started my physical activities again and that's when I ended up having slip disc. If you overuse your spine, this can happen, as I was dancing, kickboxing and weight training as well. I hurt my back badly, thus had to go on physiotherapy sessions for the time being pain relief. The problem doubled when the pain strated radiating till my ankle and it was basically a nerve pain."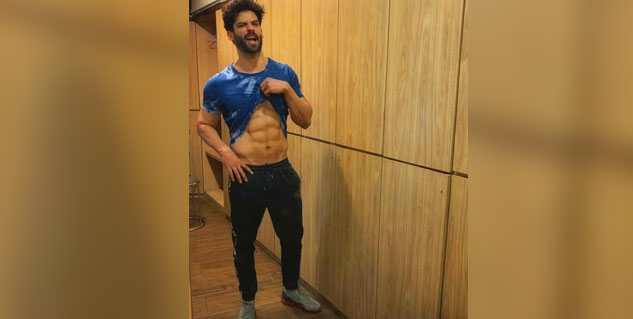 Difficulties during recovery
Talking about the difficulties during recovery, he shared, "I started feeling that numbness and pinching in my right leg till the feet. After getting the scans and MRIs, I got to know that there were slip disc in my L4, L5 and L5 S1. Visiting the doctors started and it felt like a never ending process. They asked me to go on bed rest for atleast 18 hours a day but it did not help me. It was not improving and without house help at that time, it became a very painful period for me. This went on for almost a year and the only option I could see was to get a surgery done. But, there are many risks involved in spinal surgery, so I was still contemplating."
Gaurav was in an ashram in Kerala for three weeks, where they give ayurvedic treatments including oil massages, etc. However, it did not help and the pain came back to square one. Then, he met a physiotherapist who gave him 2-3 sessions, but advised to work on rehabilitation as the muscles have started collapsing. Luckily, that physiotherapist worked well for the actor and the pain had cut down by 50%. The mechanical situation was not going get treated using medicines as it is a problem with the vertebrae. Gaurav said, "It creates a fear in your mind, that what if it escalates any further and affects my career?"
Also read: Decoding 6 Expert Hacks For Family Pack to Six Pack Abs
View this post on Instagram
Diet and exercise schedule post recovery
The Asur actor also said that it is important to bring a change in your lifestyle. I started working out and stopped sitting at home so that the situation does not deteriorate any further. I used to workout for two hours in my house everyday during the second lockdown. He also mentioned, "Once I felt better, the exercise schedule came back to normal again. During recovery, I was told to eat foods like Paya soup, but eventually you start eating more as there is nothing to do. Now, I follow a clean diet with an intense workout. But do eat what I feel like. I love chocolates but do not feel like having any other sweet food items. When you have motivation, that is when you really focus. I am happy that I got out of it finally!"