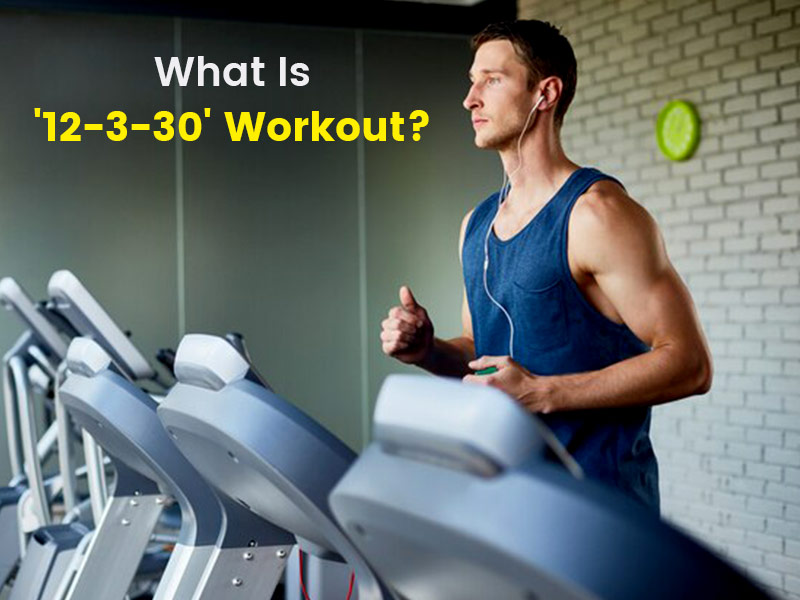 The soaring popularity of social media platforms paves the way for one trend after another. Some make sense, others do not. Several health and wellness trends also make the rounds. Some get steam while some catch fire and explode on the internet. One such workout trend that probably belongs to the latter category is the '12-3-30' workout. This exercise routine, the brainchild of an American social media sensation, became immensely popular in the west. So, what are this trend and workout all about? How did it become so popular? And, most importantly, how does it work? Let's explore all these elements in this article.
What Is '12-3-30' Workout?
The concept of the '12-3-30' workout is pretty straightforward. In this:
You set the inclination of your treadmill at 12°.
The speed is 3 miles per hour (8 kilometres per hour).
You walk on the treadmill for 30 minutes.
This is what the numbers 12, 3, and 30 represent.
'12-3-30' WorkoutA Brief Background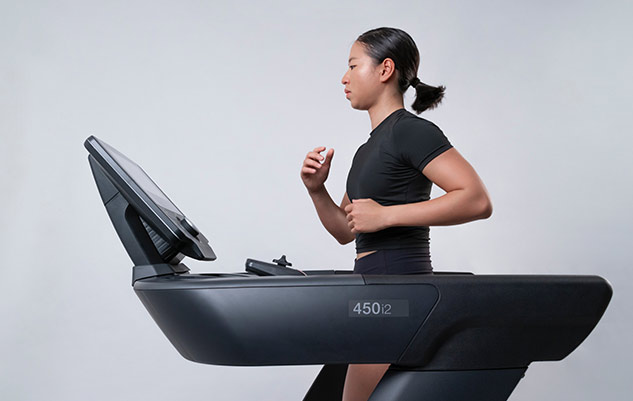 Lauren Girado is an American social media sensation with about a million followers on Instagram. She first shared a video of the '12-3-30' workout on YouTube in 2019. Later, she shared it on the Chinese short video sharing platform Tiktok, where it exploded. Promoting this workout, Giraldo has said, she lost over 13 kilograms by doing this workout.
Also read: Want To Recover Muscles After A Heavy Workout? Here Are Some Foods And Nutrition That Can Help
'12-3-30' Workout: How To Start
The concept of this workout might look easy, but doing it is not. Hence, if you are a beginner, start small, a leading health website stated quoting an exercise physiologist. It means, setting the elliptical at 0° at first and walking for 30 minutes, and gradually building upon it. Another option is to set the treadmill at a lower inclination and walk for a shorter duration than 30 minutes. The idea is to not jump at this workout at once, rather set it as a goal and swiftly move towards it.
'12-3-30' Workout: Things To Keep In Mind
12° is a steep incline, and walking for 30 minutes in such a condition is anything but easy. Hence, it isn't a beginner-friendly exercise. Quoting a certified trainer, a leading health website stated that the '12-3-30' workout might not be ideal for beginners, especially for those who are:
Overweight or obese
Have a bone or muscle-related conditions
Another thing that must be noted here is that such a steep inclination can harm your posture. Hence, you should not arch your back, instead, adjust your shoulder muscles and tighten your core while doing this workout. Also, do not forget to wear good-fitting comfortable shoes.
Also read: Don't Have Gym Equipment At Home? Do These 7 HIIT Workouts
View this post on Instagram
Can '12-3-30' Workout Help In Weight Loss
The '12-3-30' workout comes under cardiovascular exercises that get your heart pumping faster coupled with a boost in energy. You burn calories in the process, which is needed for weight loss. Hence, this workout can help you with weight loss. However, just depending on it alone might not be ideal. Experts recommend a mix of cardio and strength training. Also, who can forget nutrition? Without proper nutrition, no workout can help you much with weight loss. Hence, have a balanced diet with all the macro and micronutrients on your plate.
Photo Credit: Freepik