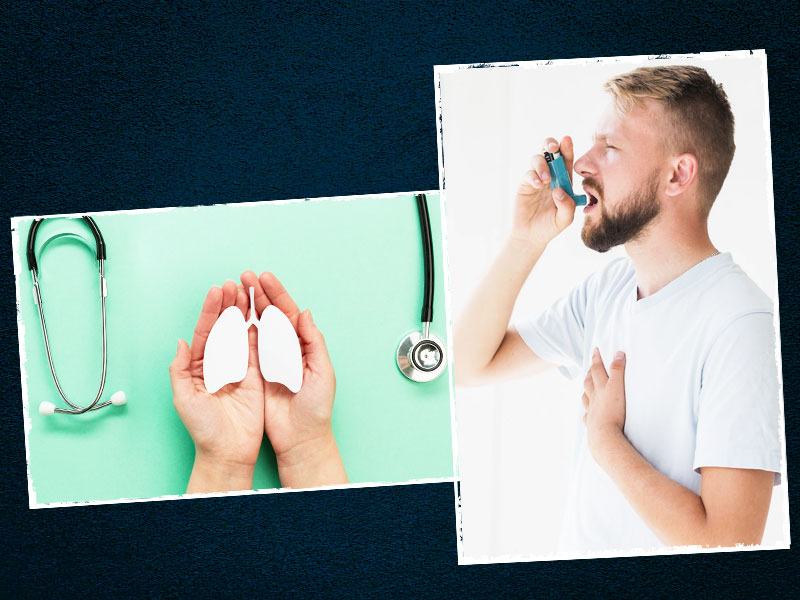 Asthma and season change go together. With the scorching 46 degrees and rains alongside, it gets difficult for the body to cope with the seasonal allergens that trigger asthma. Changes in the weather and seasons play a significant role in aggravating the respiratory related problems in a person. However, it is likely that for different people it gets challenging in summers while for others it is winters. This happens as our immune system reacts differently than others.
Causes Of Asthma
Sensitive airways
Genetics
Hygiene standards
pollution
Stress or laughter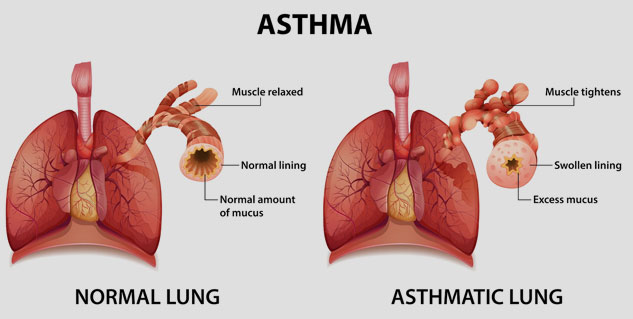 Also Read: What Causes Asthma Attacks? Know About Symptoms And Preventive Methods
Unfortunately there is no natural cure for asthma. However, your symptoms can be treated and controlled using several asthmatic medications. It is stringent to have yourself diagnosed in order to benefit from a well versed treatment. With correct prescription asthma can be controlled to a point where the symptoms are negligible.
What is Inhalation Therapy?
There are several ways in which an asthmatic patient finds solace. Inhalers are one of the most basic yet effective treatments that there are of asthma. Inhalation therapy has proven to work its charm in real time and quickly therefore, it is the immediate resort. It plays a crucial part in reducing the impact of asthma on people's lives. It is believed that inhaled medicines help to deliver the drugs directly to the lungs.
Should You Discontinue Inhaler Therapy?
Compared to last year, the changing weather conditions and extreme atmospheric temperatures have aggravated the situation specially for asthma patients. Inhalers play an advantageous role in comparison to the tablets and/or injections in Asthma Therapy.
In an exclusive interaction with OnlymyHealth editorial team, Dr. Sandeep Nayar, Senior Director & HOD , Chest & Respiratory Diseases, Max Hospital suggests that under no circumstances asthma patients should not stop taking inhalers. Until the doctors prescribe otherwise. Even for pregnant women, who worry about how the changes of pregnancy will affect their asthma, inhalers therapy is most successful when a woman receives regular medical care and follows her treatment plan closely.
There is a growing misconception amongst young parents in the sense that parents think that the inhalers will be harmful for their child in long-term usage, and sometimes that makes them apprehensive and they discontinue it at an early stage. It is vital to educate parents about the safety of the inhalers and the regular usage of inhaler medication is a mainstay for asthma treatment.
Generally, with patients experiencing asthmatic tendencies, specifically those who have witnessed prolonged Covid-19 symptoms. Both Covid-19 and Asthma is a double whammy and people should be extremely cautious. It is possible that some asthma patients may report difficulty in breathing and discomfort while wearing a face mask. It's advocated that such patients should not avoid wearing masks. Patients with existing respiratory conditions like asthma are more apt and prone to develop complications if they contract coronavirus. Wearing a mask will act as a protective barrier from the harmful effects of pollution like dust and pollen.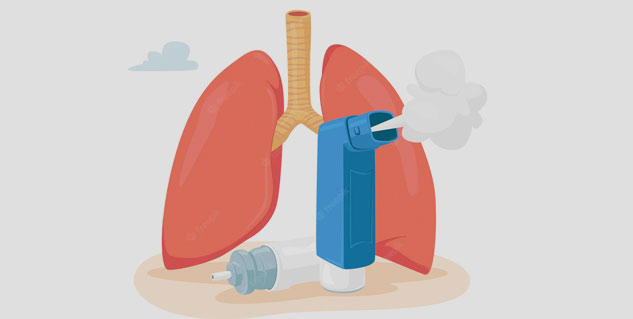 Also Read: Cold Induced Asthma: Symptoms Causes & Prevention Tips
Prevention From Asthma
However, there is no natural cure to treat asthma albeit one can take precautions to steer clear of breathing disorders. Here are a few ways how you can help your asthmatic condition.
Monitor your breathing
Pay attention to increasing quick-relief inhaler use
Follow your asthma action plan and take medication accordingly
Get vaccinated for influenza and pneumonia
Identify and treat attacks early.
Identify and avoid what triggers your asthma
(With inputs from Dr. Sandeep Nayar, Senior Director & HOD , Chest & Respiratory Diseases, Max Hospital)