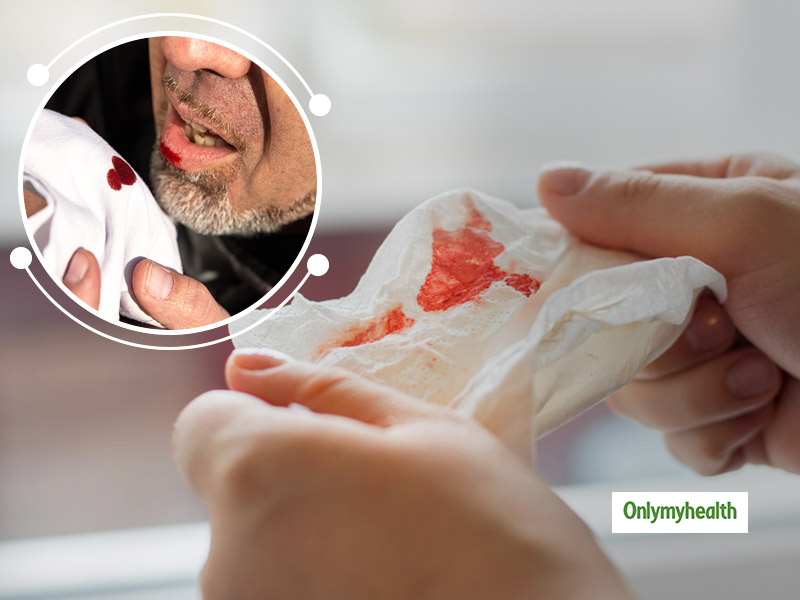 It is commonly understood that COVID-19 severely affects the lungs, with fever, cough, fatigue and breathlessness being the most common presenting complaints. With a recent surge in cases, it has been observed that patients are now arriving at hospitals with pneumonia, where their X-rays expose white patches over their lungs, a not so common instance earlier in the pandemic. Delay in treatment could lead to life-threatening complications such as Haemoptysis.
What Is Haemoptysis?
Are you coughing blood and wondering what could be the reason? Haemoptysis (coughing of blood in the sputum) is a rare symptom although it is not uncommon. The prevalence of haemoptysis in patients with COVID-19 disease ranges from 0-3%; haemoptysis can be in a small quantity or massive. Mass haemoptysis (300-600 ml of blood in 24hrs) can be life-threatening. It is more common in severe COVID-19 illness, critically ill patients, those on mechanical ventilator/ ECMO support. The risk factors for higher severity of COVID-19 include:
Advanced age
Cardiovascular disease
Hypertension
Diabetes
Smoking
Malignant tumours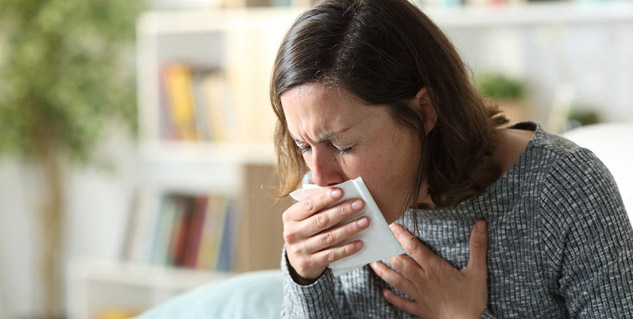 What are the causes of haemoptysis?
The cause of Haemoptysis in COVID-19 is pulmonary thromboembolism (blood clots blocking veins or arteries), pneumonia and anticoagulation therapy. Venous thromboembolism (VTE) in COVID-19 infection is because of a prothrombotic state, with increases in fibrin, fibrin degradation products, fibrinogen, and D-dimers. The incidence of pulmonary embolism is as high as 30% among hospitalized patients.
The risk of thrombosis, if unaddressed, can cause severe damages like myocardial infarction (MI), cerebral infarct. The risk of sudden death in patients with COVID-19 is linked to MI, pulmonary embolism, cerebral infarction.
Also Read: Know The 6 Types of Pneumonia, Their Symptoms and Causes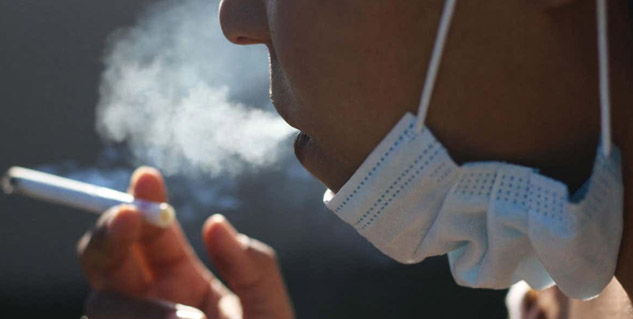 Haemoptysis and COVID-19
COVID-19 patients with a severe form of the disease supported on ECMO must be kept on continuous anticoagulation and are at risk of developing thrombocytopenia. Bleeding manifestations including haemoptysis may be a complication in these groups of patients. Hence, it is important to continue to watch out for COVID-19 symptoms, get tested in real-time and seek appropriate treatment. Continuing to wear masks diligently and practicing social distancing is an effort to reduce the risk of infection and prevent further complications!
How to treat haemoptysis?
As per experts, the treatment of haemoptysis depends on two things- factors that cause haemoptysis and how much blood you cough out. While mild haemoptysis can be easily treated on OPD basis. A haemostatic agent or giving a course of antibiotics can very well manage the condition of mild haemoptysis due to infection. But, before everything else, stabilising the patient can become fatal in some cases.
Also Read: Can Pulmonary Tuberculosis Spread Beyond Lungs?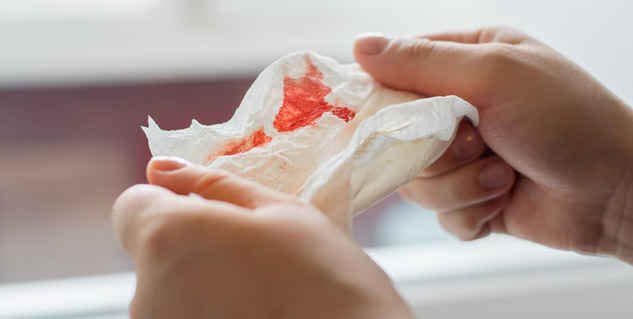 If the patient has chronic haemoptysis, immediate admission to the hospital is the best aid. To them, intravenous fluids are given to the patient because hypovolemia or loss of blood can worsen their condition. Also, as they are at higher risk of hypoxic which is why they should be immediately administered with oxygen. After the condition of the patient is stabilised, the remaining treatment is provided as per the condition of the patient that includes cryotherapy, cold saline instillation, surgery, bronchoscopy, to name but a few.
(With inputs from Dr. Pavan Yadav, Consultant, Interventional Pulmonology & Dr. Shivraj, Consultant Pulmonologist, Aster RV Hospital, Bangalore)
Read more articles on Other Diseases