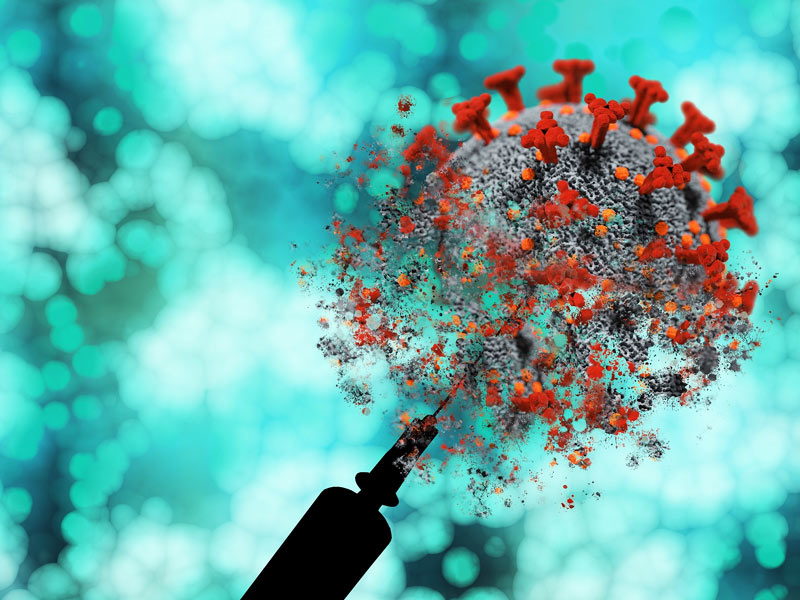 Just as India was getting some respite from the novel coronavirus that causes COVID-19, another heavily-mutated variant has emerged raising global concerns. The variant B.1.1.529, dubbed as Omicron, was designated as a 'variant of concern' (VOC) by the World Health Organisation (WHO) on Friday. VOC is the highest level of alert about a virus that the WHO raises. Although a lot is still not known about Omicron, the world health body says it poses a "very high" risk globally. There are several concerns regarding the variant's transmissibility, virulence, and the severity of the disease it causes. Another cause for concern is whether the current COVID vaccines being used are effective against the new variant. The vaccine makers have made statements regarding this.
Are COVID Vaccines Effective Against Omicron Variant?
Omicron has about 50 mutations, more than 30 in the spike protein itself. The number of mutations is staggering, raising concerns over the efficacy of vaccines, many of which are based on the spike protein to trigger a response. Although the World Health Organisation (WHO), says that the virus mutations shouldn't render the COVID vaccines completely ineffective, concerns remain. If vaccines are less effective against a new variant, some changes might be done to increase their efficacy, the world health body says. Due to the emergence of Omicron, as countries are rushing to impose travel bans and researchers are scrambling to get more data on it, this is what the major vaccine makers have said about the efficacy of their COVID shots:
Pfizer/BioNTech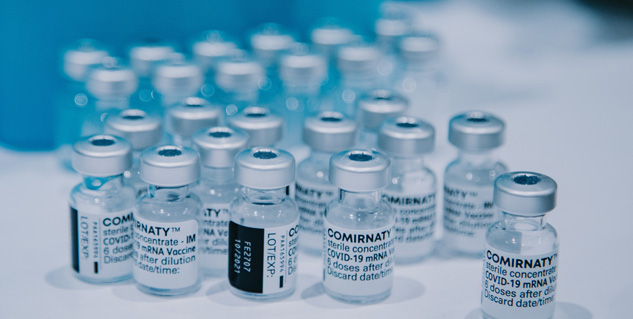 (Photo Credit: Unsplash)
The US pharmaceutical giant Pfizer has developed a COVID vaccine in collaboration with the German pharma major BioNTech. The mRNA-based is one of the most commonly used COVID vaccines currently in use across the world. It's a two-dose vaccine, with the second dose administered 21 to 28 days after the first. The efficacy of Pfizer's COVID shot has been pegged at around 95%. But is it effective against Omicron?
Pfizer CEO Albert Bourla has said that the company on Friday started testing the efficacy of its current vaccine against Omicron.
Although the result might not show that vaccines are ineffective, it could show that the current shots "protect less". In that case, there might be a need to create a new vaccine.
Meanwhile, BioNTech has said that the development of a new vaccine "will overlap with research" into whether a new vaccine is needed. It said that it plans to ship the new version of the new shot within 100 days, Bloomberg reported.
Moderna
This is another mRNA-based vaccine being widely used globally. It's administered in two doses spaced about 28 days apart. Its efficacy is pegged at 94.1%.
Moderna's chief medical officer Paul Burton has told BBC that those vaccinated should still be protected against the new variant, depending on how long they received the shot. And others should get vaccinated as "this is a dangerous-looking virus."
Burton further added that the vaccine tailored according to Omicron might be available next year.
AstraZeneca/University Of Oxford
British-Swedish pharmaceutical giant AstraZeneca developed a COVID vaccine in a collaboration with the UK's Oxford University. It's also a two-dose vaccine with its efficacy pegged over 60%.
The company has said that just like any other variant, it's working to understand Omicron and the efficacy of its vaccine against it.
It is also testing its antibody cocktail and is "hopeful" that it will be effective against the new B.1.1.529 variant.
Sputnik V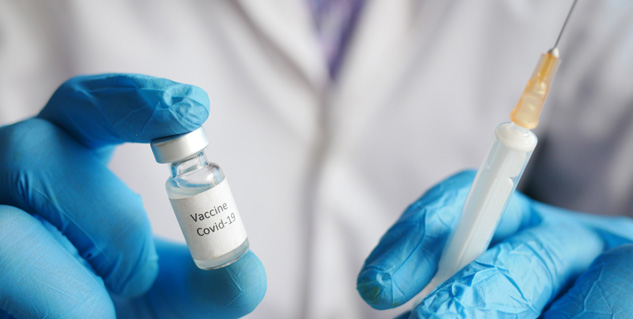 (Photo Credit: Unsplash)
This Russian vaccine is developed by the state-owned Gamaleya Center and backed by the Russian Direct Investment Fund (RDIF). It's also a two-dose vaccine currently being used in several countries.
The RDIF has claimed that Sputnik V is effective against the Omicron variant, but has begun developing an adapted booster shot.
In another exorbitant claim, it said in a scenario if modifications in the vaccine are needed, it "can be ready for mass-scale production in 45 days," and that several million doses of the vaccine will be available by February 2022.
Novavax
Another US pharmaceutical company that has developed a vaccine against COVID-19 is Novavax. The company has said it has already started working on a version of its vaccine tailored according to the new Omicron variant. The company said it had started developing spike protein as per the available data about the new variant.
Johnson & Johnson
Many countries have also approved Johnson & Johnson's COVID vaccine, which is over 60% effective against the novel coronavirus. It's a single-dose vaccine. The US Centers for Disease Control & Prevention (CDC) says a booster dose can be given at least two months after the primary. In a statement, the company has said it is pursuing a vaccine specific to the variant and will go ahead with it as needed.
Also read: Omicron Variant Of COVID-19 Symptoms: Here's What Doctor From South Africa Says
A lot is still not known about Omicron that was first detected in South Africa last month and has since then spread to more than two dozen countries. As threat looms, you should protect yourself by wearing a mask, and practicing social distancing. Whether effective against the new variant or not, you should still get vaccinated as it will protect you from the coronavirus' other strains.
Photo Credit: Freepik