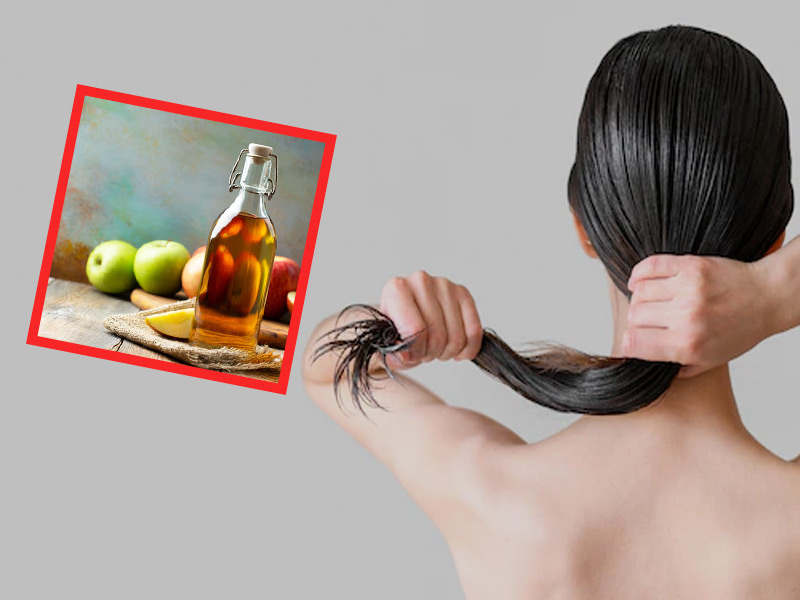 Ever looked at your hair and wished to have better texture, thickness and length of hair? Most of us have though so because hair problems are never-ending! Be it dandruff, hair fall, itchy scalp or premature graying, there are numerous hair problems that we face every now and then. In such a case, good hair care becomes imperative as it can help retain and revive the natural shine and texture of your hair. Using haircare products is not enough but natural haircare products are a necessity these days. Apple cider vinegar is generally associated with gut health and weight loss but it can be equally effective for your hair problems. Don't know how? Refer to this article for more information.
Why Use Apple Cider Vinegar for Hair?
Let us begin with the benefits of using ACV on your hair.
Prevent greasiness
One of the common hair issue during summer is oily and greasy hair. If you are also someone whose hair become oily just one day after headwash, you must start using ACV. Its acidic nature cleanses the scalp and regulates sebum production to reduce oiliness. It gently exfoliates the scalp to eliminate dirt, debris and dead skin cells.
Also Read: Apple Cider Vinegar Benefits And Side Effects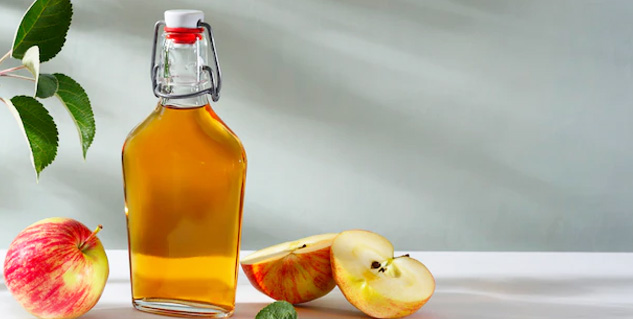 Reduces bacteria buildup
Apple cider vinegar is extremely useful in discarding bacteria accumulated on your scalp. The risk of bacteria buildup and infection increases in summers due to sweat. If you wash your hair with apple cider vinegar after shampooing, it will keep infections at bay owing to its antimicrobial properties.
Balances pH of the scalp
In order to maintain good hair health, maintaining pH level is mandatory. UV rays, pollution, dirt, using heat tools, etc. makes hair dry and brittle. Over time, this may give rise to other chronic hair problems like dandruff, scalp infection, excessive hair loss, baldness, etc. In order to neutralize alkaline nature of scalp, using this mild acidic solution is helpful.
Also Read: Clean Your Scalp and Promote Health Hair Growth With DIY Scalp Scrub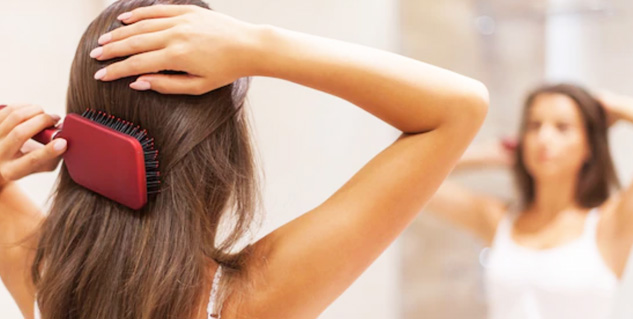 How To Wash Hair With Apple Cider Vinegar?
You must keep in mind that if you use apple cider vinegar directly on your hair, it can be very harsh on your hair. It is important to dilute ACV before application to prevent any harm due to its acidic nature. Follow these steps to wash your hair with ACV:
Firstly, wash your hair with your regular shampoo.
Rinse your hair properly.
Now dilute ACV with water in a mug.
Rinse your hair with this water.
This might leave behind an acidic fragrance. If you want, you can add 1-2 drops of a fragrant essential oil.
Massage your hair with this mixture and leave it on your hair for about 5 minutes.
After this wash your hair with plain water and make sure that all the vinegar is removed from your hair so that the hair does not get burnt.
After that use conditioner on your hair as usual.
Apple cider vinegar is highly beneficial if used correctly. Do not just put ACV on your head directly as it might cause a burning sensation and may even damage your hair. If you have an existing scalp infection or any kind of wound, do not use ACV at all. This may trigger irritation and cause further damage to scalp and hair. Thus, follow the steps as mentioned in the article to correctly use apple cider vinegar for hair problems.
Image credits- freepik