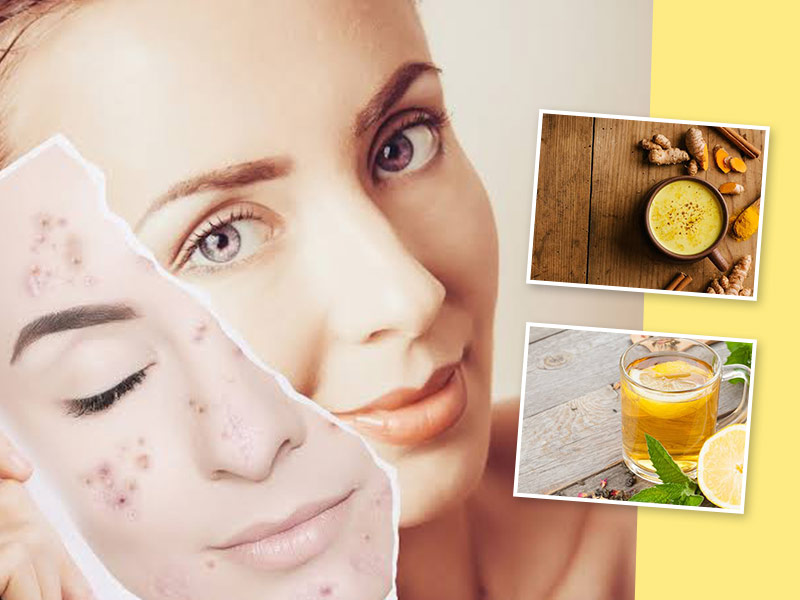 With new skin care products getting launched in the market everyday, natural treatments are ignored. Cleansers and moisturisers help in maintaining your skin and keeping it acne free, but at times monsoon season and other environmental factors can affect it negatively. However, there are certain foods and drinks that you can consume to promote good skin health. Firstly, it is essential to incorporate vitamin C rich fruits and vegetables in your diet. It will help in making your skin glow and reduce the blemishes. It is also important to keep your body active and sweating. Keep reading to know about some effective anti acne drinks to include in your diet.
5 anti acne drinks to include in your diet
There are some ingredients that should be applied topically on your skin, while others need to be incorporated in your daily diet routine. So, here are 5 anti acne drinks that you should include in your diet:
1. Golden latte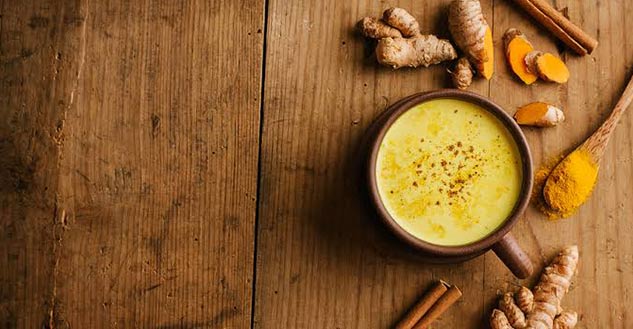 Image credits: Naturopathy
Turmeric is a known ingredient for treating skin care problems. It is a major component of various DIY face packs. The beneficial agent curcumin contains antioxidants, anti inflammatory and anti fungal properties. Golden latte is an ayurvedic healing drink and can treat your skin from within. You can also add lemongrass to combat PCOD related acne on the skin. Turmeric golden latte will reduce inflammation and enhance your skin, making it acne free.
2. Spearmint tea
Hormonal imbalance is one of the common causes of acne breakouts. Spearmint tea is the best drink to combat hormonal acne. The mint is popular for its anti-androgenic and anti-inflammatory properties, which reduces sebum production and blemishes. Drinking organic spearmint tea can contribute towards decreasing the redness, which is a symptom of acne lesions. And, you can easily make spearmint tea at home.
Also read: Apart From Weather Conditions, These 5 Things Can Surprisingly Lead To Acne And Pimples
3. Apple cider vinegar drink
This is one of the easiest and most effective anti acne drinks. Apple cider vinegar is mostly used for weight loss, but it is beneficial for your skin as well. ACV, lemon and water coming together make an excellent anti acne drink. Apple cider vinegar contains acetic acid that helps your body in absorbing minerals and balancing the pH level of the stomach. A balanced mind and body. It is also suggested to add a few drops of lemon because it is rich in vitamin C. Vitamin C fights against bad bacteria, free radicals and boosts immunity.
4. Green tea and lemon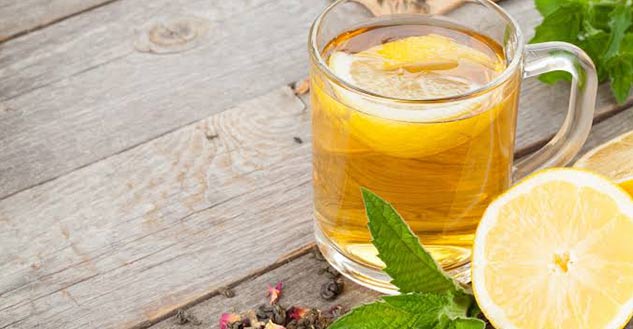 Image credits: Drweil.com
The combination of lemon and green tea is good for your skin, especially to prevent acne and this drink can be consumed twice daily. This beverage is rich in antioxidants, vitamin C and many other skin friendly compounds. Green tea promotes healthy skin and controls sebum production.
5. Matcha latte
Matcha latte can help in breaking sebum oxidation and reducing inflammation. You can sip this beverage atleast thrice a week for flawless skin. According to studies, matcha tea has 137 times more antioxidants than regular green tea, which makes it even more effective to fight acne. However, while making this type of tea, make sure not to add too much sugar. One can use honey or maple syrup for an alternative as these are skin friendly ingredients too.
Also read: Got A Pimple On The Cheek? Note These Tips On How To Get Rid Of Pimples Overnight
Along with the consumption of these anti acne drinks, it is also important to take a healthy diet and increase physical activity to achieve flawless skin. Your skin requires hydration and moisturization to stay young and happy! You can talk to a skin care expert or dietician before including these beverages in your diet.
Read more articles on Skin care
Image credits:
Goqii.com
Naturopathy
Drweil.com