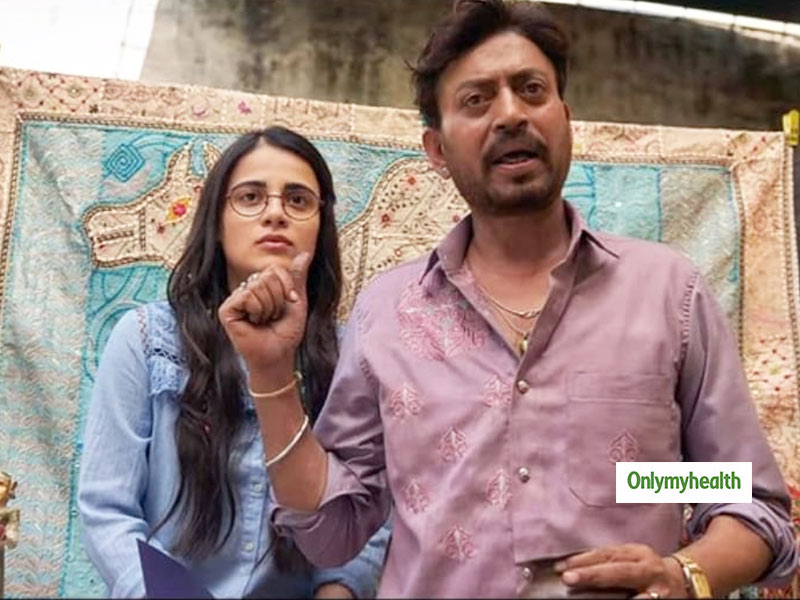 Angrezi Medium Trailer Out: Bollywood actor Irrfan Khan's new film Angrezi Medium is set to release on 20 February. An emotional speech by Irrfan Khan is becoming increasingly viral on the Internet before the film's trailer release. In this speech, Irfan is telling how the whole team worked hard for the film 'Angrezi Medium', but they are sorry for not promoting it. Irfan Khan was suffering from high-grade neuroendocrine cancer. He returned to India after treatment in 2019 and completed shooting for the film. But in January, his health deteriorated again. Kareena Kapoor Khan, Dimple Kapadia, Deepak Dobriyal, will also be seen in the film along with Irrfan Khan.
Have a look at the trailer:
Cancer pain reflected in the message
In this audio message, Irrfan said, "Hello brothers and sisters, this film Angrezi medium is very special for me. Believe me, I wish I could have promoted this film with as much love we have created. But some unwelcomed guests are there inside my body and a conversation is going on with them. As it is said, when life throws you a lemon, make a lemonade. It feels good, but, when life holds a lemon, then it is very difficult to make Shikanji. But what do you have a choice besides being positive?"
Also Read: Home Remedies To Treat Swollen Ankles And Feet
Fans speculate that Irrfan (in the message) talked about the unwanted guest because his cancer is probably not fully cured. But Irfan's positive attitude continues to be an inspiration for everyone.
Also Read: Yoga Asanas Better Lung and Respiratory Functions
Celebs and fans became emotional
After listening to this audio message, many Bollywood celebs got emotional along with the fans. Hrithik Roshan wrote, 'My love and prayers are with you. Talking about this film, it looks very special. I am eagerly waiting for the release of this film...
This is so heartwarming . Irfan , my love and prayers are with you . U are amazing. And this one looks like a very very special film . Waiting for it . And like you said, waiting for you 🤗 https://t.co/q7xYjJuwBg

— Hrithik Roshan (@iHrithik) February 12, 2020
Apart from this, Varun Dhawan also shared this audio of Irrfan and wrote, 'It is very beautiful. The film is made with great passion. My best wishes to the team and Irfan. We are waiting for you.
This is so beautiful. This is a film made with so much passion all the best to the team and #Irfan sir https://t.co/MfuWErAEfo and we are waiting for u
— Varun Dhawan (@Varun_dvn) February 12, 2020
High-grade cancer was detected in 2017
Irrfan Khan's 2017 "Hindi Medium" film was well-appreciated by the audience. In June 2017, Irfan left for medical treatment after the diagnosis (for the first time). After treatment, Irfan returned in 2019 and started shooting for the film 'Angrezi Medium'. But in the meantime, Irfan's health once again deteriorated and he took a break from work for a few days. According to the sources, Irfan is on complete bed rest.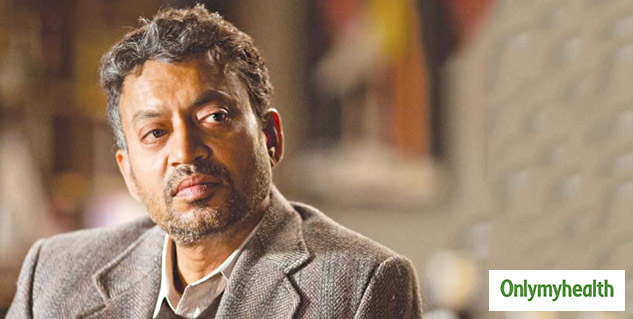 Positivity: Won the hearts of people
Irrfan Khan battling neuroendocrine tumours! This is a tumour that is rarely found but is considered dangerous. Despite this, Irfan Khan is looking as positive as he is emotional to his fans. In the audio message, slight pain or tremor can be felt in Irfan's voice. Fans are praying for his recovery soon and everyone is eagerly waiting for the film 'Angrezi Medium'.
Read more stories in Miscellaneous