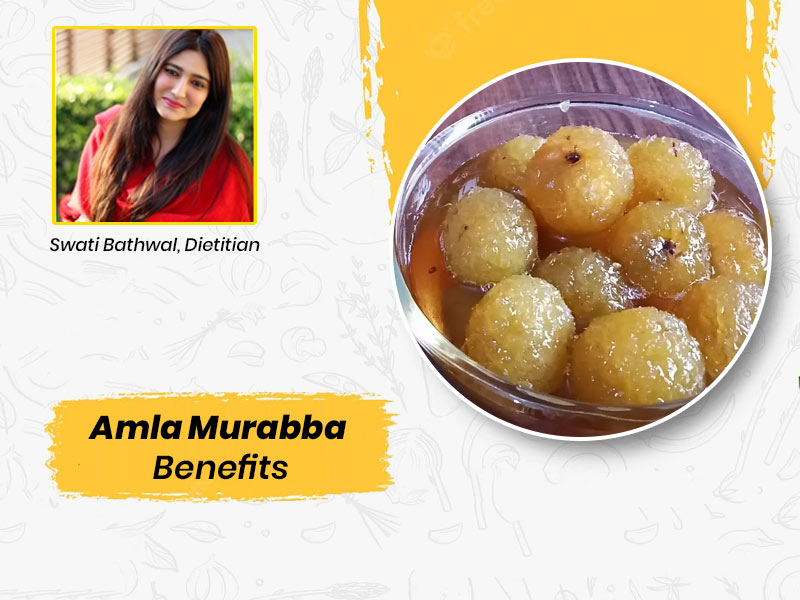 We all are aware of the goodness of amla or Indian gooseberry but only a few actually consume it. This is a sad reality that despite knowing something is good for our health, we don't have it. Taste does matter but as they say, bitter things are better for your well-being. But if you are not an amla fan, you can go for amla murabba. This is a slightly sweet item that provides equal amount of health benefits as raw amla consumption. Scroll down to read benefits of amla murabba as told by Dietitian and Diabetes Educator Swati Bathwal.
9 Amla Murabba Benefits For Health
Curious to know how sweet and spicy amla murabba can fix your health woes? Take a look at the many amla murabba benefits.
Good for digestion
One of the many reasons why you should consume tasty amla murabba is that it is good for digestion. Since amla is a rich source of fibre, it helps in smooth digestion. Eating raw amla is definitely better but you can have one amla murabba a day to keep your digestive system healthy.
Also Read: Why You Should Not Consume Milk With Amla
Aids constipation
If you are someone who is sick of your constipated stomach, you must try amla murabba. Fibre in amla helps to detox your system and regulates bowel movements. This is one of the major benefits of amla murabba with milk. Yes, if you have one murabba with lukewarm milk, you can easily clear up your gut.
Boosts immunity
There is no doubt that amla is a potent immunity booster because of many nutrients present in it. Mainly because it consists of vitamin C and antioxidants that protect against factors that compromise immunity. If you are suffering from seasonal allergy, flu, cough or cold, you can have amla murabba with warm milk.
Eases arthritis pain
Arthritis can get really painful due to untimely joint inflammation. For an arthritis patient, it is very important to add anti-inflammatory foods to your diet and amla is one of them. Its regular consumption relieves joint inflammation particularly if you have it in the morning.
Also Read: Never Ignore These Initial Symptoms Of Arthritis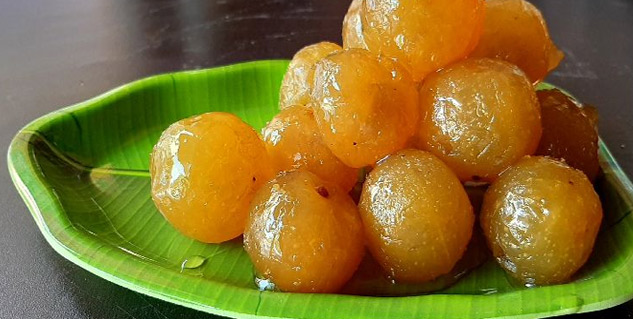 Benefits of amla murabba for hair
Vitamin c in murabba increases iron absorption from food and so, it is great for your hair as well. It is an excellent tonic for hair but 1 murabba is enough for the day.
Aids menstrual cramps
We feel you girl! Cramps can be really pathetic and some women find it hard to cope with the pain. If you are one of them, eating amla murabba can bring considerable relief to you. The reason why we are saying this is because it compensates iron loss in the body(blood loss during menstruation). Having amla murabba daily for at least 2-3 months daily brings great results. Plus, it will also lessen heavy menstrual bleeding. So, double benefits with one food.
Also Read: Different Ways To Use Amla For Stopping Hair Fall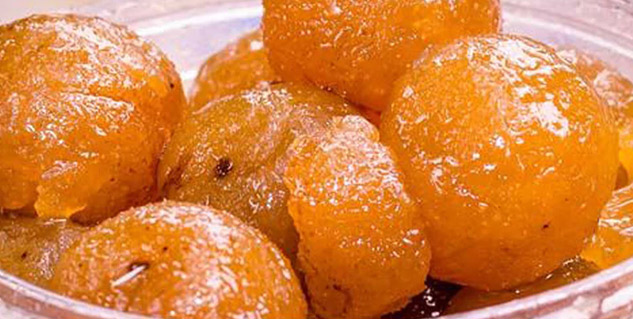 Good for anemia
Like we have said earlier, consumption of amla compensates iron loss in the body and so, its consumption is amazing for anemic people. If you are diagnosed with anemia, it is a must-have for you. Particularly, amla murabba in pregnancy is great because pregnant women are advised to consume iron-rich diet to prevent anemia during pregnancy.
Prevents peptic ulcer
Ulcers are very discomforting both mouth and peptic ulcers. If you get any of them, you should add amla to your diet. The best way to have it is either raw amla or its powder with lukewarm water. However, if you are not comfortable eating raw amla, have amla murabba instead. It would provide similar benefits.
These are the best benefits of amla murabba for overall health. If you don't like the taste of amla, you can have its murabba which is both healthy and tasty.
Image credits- freepik