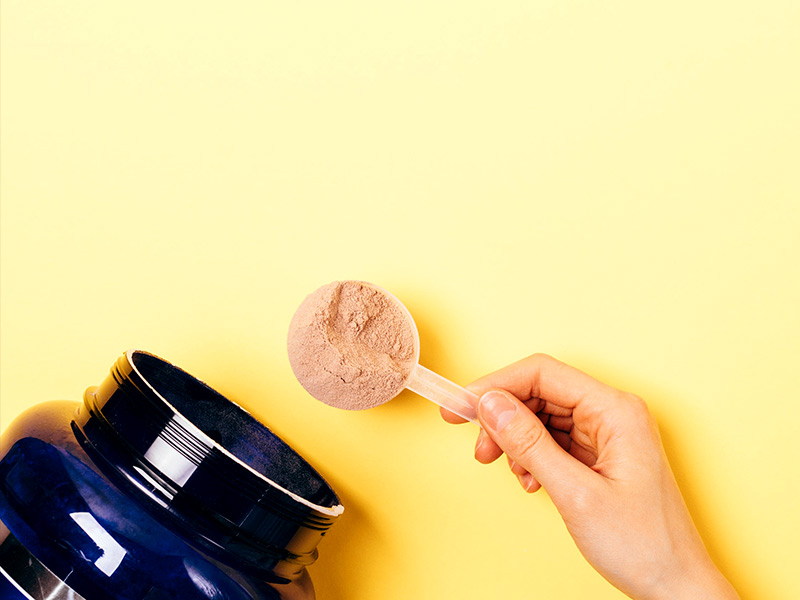 At least once in our lifetime we all have followed some or the other social media trend blindly witse gym freaks and bodybuilders, let's see what is this trending concept of dry-scooping and all the risks associated with expert comments by Nutritionist Shikha A Sharma, President, Diet and Nutrition Council.
What is Dry-Scooping?
Before jumping into its pros and cons and health benefits let us take a moment to understand what dry-scooping actually is. According to this new trend people have been taking a scoop of the dry pre-workout supplement and have been gulping it down. These pre-workout powders come with a clear instruction that they need to be diluted in a glass of water before consuming but in order to follow the viral trend people have actually been missing out on the importance of water. Well here's a reminder for you to gulp down a glass of water right away.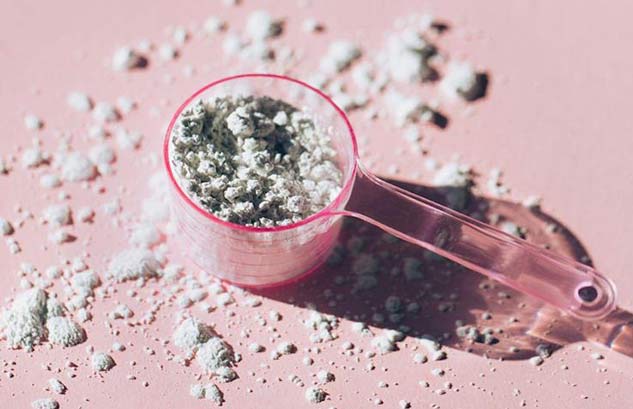 Also Read: DIY Protein Powder: Make Your Protein Supplement By Following These Simple Tips
What Is A Pre-Workout Powder?
Pre-workout powder is a supplement that is generally used by athletes to boost up their performance before doing any exercise. These pre-workout powders generally consist of some performance enhancing elements like Vitamin B, amino acids, beta alanine, caffeine and amino acids. Although there is no fixed formula for these Pre-workout powders and the ingredients might differ from brand to brand but these few ingredients are found in most of them. Whatever the brand be or the quantity of this powder, it is always advised by the companies and nutrition experts to consume it by diluting it in a glass of water.
Why Do People Dry-Scoop?
Although it is a bit difficult to understand human behaviour, why people do things when they are told not to and moreover when doing them can have adverse effects on their health. In the age of the internet and amidst a pandemic when social media is the only thing that helps to keep people connected following viral trends is not a very new thing. People started consuming these pre-workout powders in their undiluted and highly concentrated form supposedly to enhance its effects while exercising.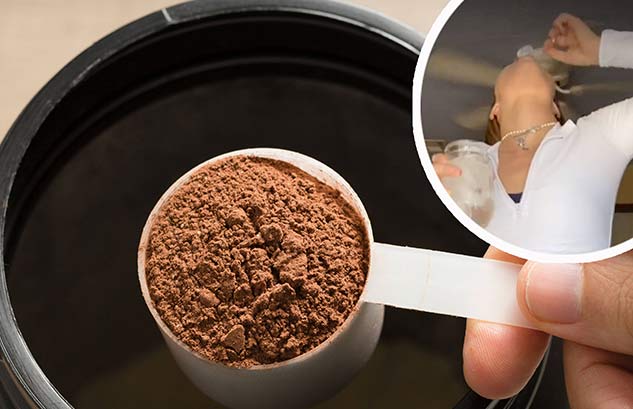 How Does it Affect Your Health?
Well we guess following tik-tok trends blindly is not very good for your health. Here are some reasons why dry-scooping these pre-workout powders can be dangerous for your health.
These pre-workout powders contain high amounts of caffeine and can also have high levels of other substances such as artificial sweeteners, emulsifiers and dyes.
Consuming these pre-workout powders in such high concentrations can lead to high blood pressure.
Another major risk factor can be the dry powder entering your lung through the windpipe right besides the oesophagus and causing lung infection.
You might be consuming much more of those powders that you intend to while diluting them.
Consuming such high amounts of beta alanine can be dangerous for your health and can lead to an upset stomach.
Large amount of these caffeine concentrated pre-workout powders can actually cause the condition of heart palpitations
Expert says
Here's what Nutritionist Shikha Sharma has to say about this viral trend "These powders are dangerous for immunity as they are high in protein and can hamper your lung and heart health. The high caffeine present in these pre-workout powders affects immunity and are also dangerous for your health as when these powders are gulped down without diluting they sit in your throat and your body can not dilute it properly."
She addeds, "Instead of taking these artificial pre-workout powders, people should opt for natural alternatives which can be made by mixing 1 tablespoon of soya powder, 1 tablespoon of Almond powder, ½ a tablespoon of walnut powder and 3-4 pinches of cinnamon powder diluted in a glass of water," suggests Nutritionist Shikha A Sharma.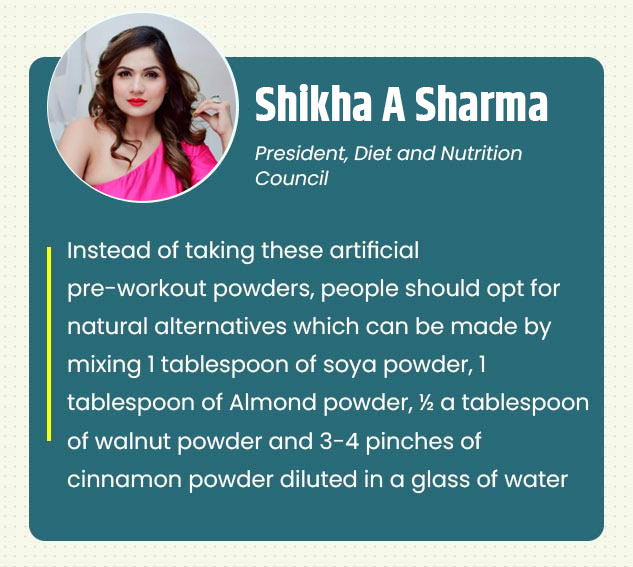 Also Read: Checklist: How To Choose The Best Protein Powder For Gym, Weight Loss, Muscle Loss and Body Building
Following trends can be good for your life on social media but can sometimes prove to be really harmful for your health. It is advised that whenever you try something new make sure that you read the packaging carefully and follow the instructions given. For being on the safer side we would recommend you to take the advice from your doctor or nutritionist as these people can give you the best advice that all things will suit you depending upon your medical history and how to safely consume them.
With inputs from Nutritionist Shikha A Sharma, President, Diet and Nutrition Council
Read more Articles in Healthy Diet