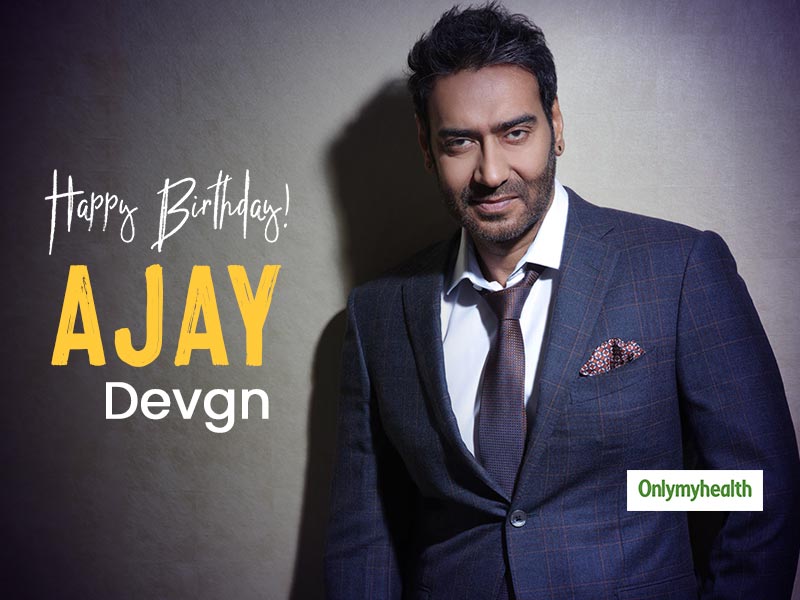 Ajay Devgn Birthday Special: Bollywood actor Ajay Devgn is celebrating his 51st birthday today. Born on 2 April 1969, Ajay Devgn is known as the action hero of the industry. Ajay Devgn ventured into the industry with the film 'Phool Aur Kaante' in the year 1991 and also won the Filmfare Award for Best Debut Actor for this film. Ajay Devgn has worked in many films that have won people's hearts. Devgn is most famously known as the 'Singham' of Bollywood. Apart from this, some of Ajay'ssuperhits include Golmaal, Drishyam, Raidd and Tanhaji.
Ajay Devgn was recently seen in the film 'Tanhaji', which was released on Jan 10, 2020. He looked fit as a fiddle in the character of Tanhaji Malusare. But do you know that Ajay (now one of the successful Bollywood actors) was not initially considered a 'hero-type material? But still, Ajay Devgn has made a place in the film industry with his tireless hard work and passion. Moreover, due to his attractive fitness, he has always been the top discussions among the youth. Do you know that Ajay does regular exercises to keep himself fit? Even during shooting and takes full care of his diet.
Also Read: #MondayMotivation: Most Women Face These Difficulties While Losing Post-Pregnancy Weight
Ajay Devgn's fitness secret
Ajay Devgn is very aware of his exercise and daily workouts, which is the secret behind his healthy and fit body. Ajay Devgn's tremendous fitness and the action hero image has attracted a lot of people. He says that he does not exercise to make a six-pack, instead, he pays more attention to get a toned body. Ajay prefers solid and fit body over looks! He takes many other healthy things in his diet plan including low-carb and high protein diet.
Also, he leads a disciplined life and distances himself from the consumption of alcohol and cigarettes. Ajay always prefers homemade food which gives him a sufficient amount of protein, carbohydrates and fats. The balance between diet and workout routine can be considered the secret of his fitness.
Also Read: #MondayMotivation: Zumba Moves For Pregnant Women
Ajay Devgn's Diet
Ajay Devgn takes low-fat milk and 4 eggs for breakfast (only the white part of the egg). Apart from this, he also consumes Orange Juice, Brown Bread and Roasted Chicken. Ajay takes protein shake or 2 eggs as his snack. Bread, salads, vegetables, lentils, and boiled fish are taken for lunch. At dinner, he eats roasted chicken and vegetable soup. Apart from this diet, he also drinks plenty of water.
Ajay Devgn's Workout Plan
Ajay does 1 hour and 15 minutes of workout every day. He does cardio exercises for 45 minutes after the workout. During this, he does not rest much (but after this workout) he gives his body some rest. His workout routine includes a mix of push-ups and pull-ups (with several other techniques).
Read more articles on Exercise And Fitness