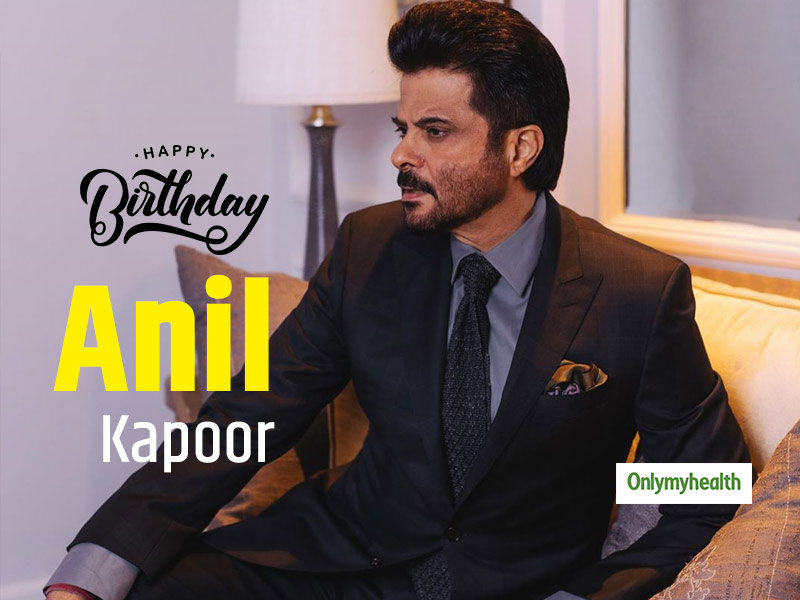 Happy Birthday Anil Kapoor: The first name that comes to our mind in terms of good looks and fit body among senior actors, Anil Kapoor tops the char. Looking at his good looks and fit body, it is difficult to guess his age. Father of two young ladies, Sonam Kapoor And Rhea Kapoor, it would not be wrong in our part to say that Anil Kapoor beats every logic of ageing. Turning 63 this year, he looks every bit young and dashing in every sense.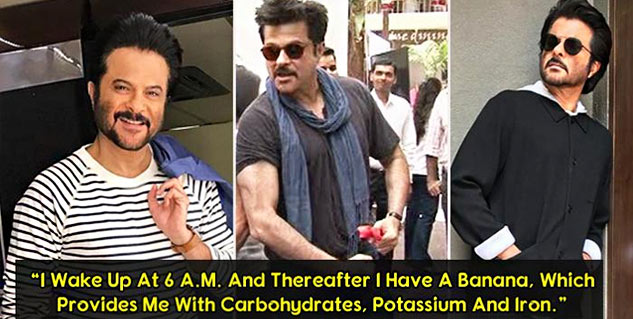 The Dashion Actor's Schedule
Anil Kapoor makes sure that his day is packed with a lot of activities. From hitting the gym to taking a healthy diet, his schedule is every bit inspiring. If you wish to age like Anil Kapoor, then follow his schedule, which includes a protein-rich breakfast, adequate intake of water, non-smoking, positive thinking, stress-free life and regular cardio and weight exercises. He swears to these basics for an evergreen look. He also loves to party but gives equal importance to his health and fitness. In one of his interviews to a leading website, he said, "I exercise 6 days a week, which includes weightlifting, cardio, yoga or anything else that makes me feel fit and better. I also go for swimming, cycling, and try to indulge in different sports every day. Also, I take a protein shake after a workout."
According to Anil Kapoor, the best way to look young and handsome is to stay away from sweets. When Anil Kapoor was asked how he looked so young, he stated how healthy food is a major reason behind it. One should eat well and stay away from the excess of sweets.
Also Read: Sonam Kapoor's Workout, Diet and Fitness: Here's How Sonam Shed Weight Despite Having Diabetes
Emerging Out of All Odds
Anil Kapoor had one revealed that he had calcification of shoulder. This happened due to the accumulation of calcium in his right shoulder. Anil said that his shoulder health degraded due to performing stunts throughout his career. Calcification occurs when calcium begins to accumulate in the body tissues, arteries, or any organ. Calcium is circulated through the blood throughout the body. It is found in every cell. Hence calcium freezing can occur in any part of the body. In such a case, the affected area starts to harden, and there is a problem in the movement. However, despite all odds, the dapper actor never lets anything come his way and regularly exercises for good health.
Also Read: 7 Simple Stretches to Loosen your Tight Shoulders
Positive Thinking
More than anything, the secret behind the actor's good health is positive thinking. We have always seen this powerhouse forever happy and chirpy. He once said, "I still consider myself 24 and always desperate to try something new. I do not like sitting idle at all."
Read more articles on Mind & Body