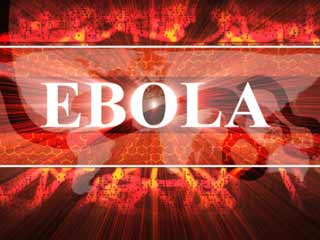 In order to fight the Ebola outbreak, the travel to African countries has been stiffened. As a result of this measure, many areas in this region are now facing shortage of basic supplies.
The countries falling in the African region have stiffened the travel rules on Thursday as an attempt to fight Ebola outbreak. However, this step has violated the warning given by World Health Organization (WHO) which stated that such measures could increase the shortage of food and other essential items in the affected areas.

Violent clashes with the army were reported from the West Point slum in Liberia's capital Monrovia, the area which had been isolated to control the spread of Ebola virus. Here people made their way towards the trucks that were loaded with water and ice.

In response to the clash, the police used canes to beat some of the locals while some of the locals registered themselves for ration with help of aid workers.

A 23-year old pregnant resident, Hawa Saah said "I ain't eat since yesterday. I have four young children and none of us eat. I feel bad".

Meanwhile, the World Food Program has said that it has planned deliveries of basic supplies to over 1 million people in Guinea, Liberia, and Sierra Leone in order to avoid shortage of food in these regions. Over 1,300 people have been reported dead from Ebola in these areas so far, making it the worst outbreak of the disease in history.

The WHO has been recommending to not to travel to the regions affected by the epidemic. This week it released a warning saying that these countries have started to face shortage of fuel, food, and basic measures due to travel and trade restrictions.

However, Prime Minister Kalzeubet Payimi Deubet said on Thursday that he would shut down the border of his country with Nigeria to prevent the entry of Ebola virus.

He said "This decision will have an economic impact on the region but it is imperative for public health needs".
Image courtesy: Getty Images
News source: firstpost.com
Read more Health News.