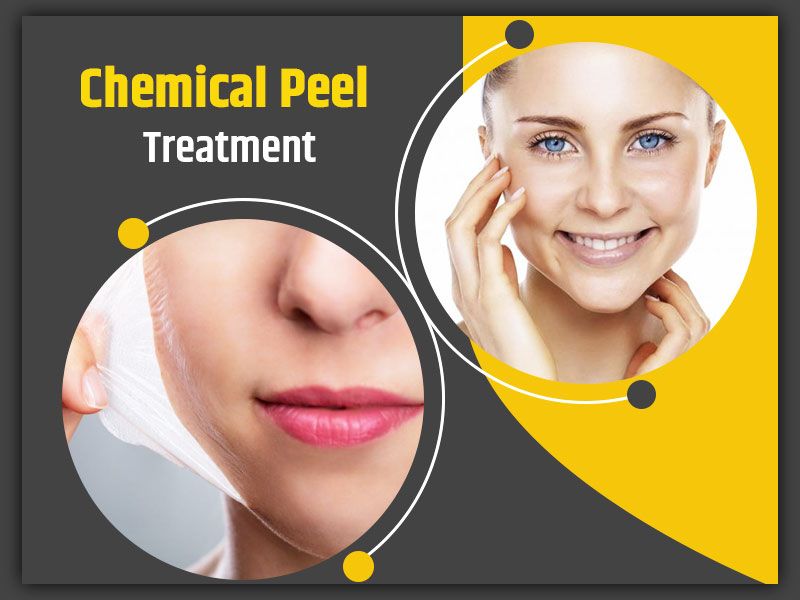 If you think that only cleansing, exfoliating, moisturising, etc. are needed for skin care, you are probably missing out on the latest trends in the skincare industry. There are so many innovations going on that are helping many achieve desired skin. One of the skin treatments that is becoming popular these days is Chemical Peeling. It helps in enhancing the skin's tone and texture to make you look youthful and flawless. To know more about this treatment, keep reading the article.
What are chemical peels?
Dr. Ajay Rana, a world renowned Dermatologist and Aesthetic Physician, Founder & Director of ILAMED define this as "Chemical Peel treatment is a modern skincare treatment and procedures that are used to correct fine lines, fight acne and pigmentation. It improves the skin's appearance as the chemical solution that is used to get rid of old skin. It makes the face look smoother and less wrinkled. "
How is chemical peeling done?
Firstly, this treatment should only be availed by an experienced dermatologist who has experience in chemical peeling. Now, let us tell you how this is done. To perform this treatment, the doctor applies a chemical agent all over your skin. After some time, your skin would start to peel. This is the top dermal layer that gets peeled due to the chemical agent. If this sounds risky to you, it is actually not. No damage to the skin is caused but only a few people may experience side effects that we will explain in the coming sub-heads.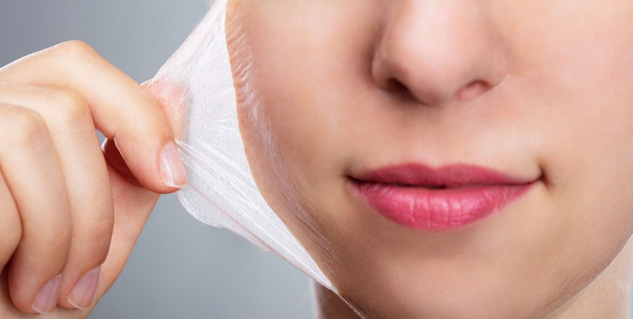 After peeling, you'd notice that your skin looks smoother, even and beautiful. Peeling is generally done on the face, hands and neck where you think you need extra smoothness and glow. Chemical peels are usually made of various chemicals like glycolic acid, trichloroacetic acid, salicylic acid, lactic acid and carbolic acid.
Also Read: How Many Times Should You Exfoliate Your Face? Know From Expert Dermatologist
Types of chemical peels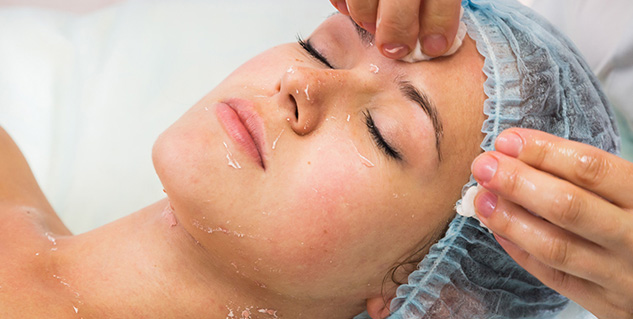 Depending upon the nature and severity of the skin problem, chemical peeling is performed accordingly. Thus, it is classified into three types:
1. Superficial peels
This peeling is done for deep exfoliation of the skin. Mild chemicals like AHA or alpha hydroxy acid are used in this type of chemical peeling. These only remove the outermost dermal layer to bring a natural glow to the face,
2. Medium peels
This chemical peeling is for outermost layer and middle layer. Apart from exfoliating the skin, this peel also works for skin healing by treating the damaged cells. The acids are slightly stronger than before such as glycolic acid and trichloroacetic acid. If you have acne scars or you want fair, even-toned skin, consider this one.
3. Deep peels
As the name suggests, deep chemical peels are stronger acids like trichloroacetic acid and phenol that helps in deep skin healing. This is particularly for wrinkle reduction, fine lines and scarring. Women who are interested in reversing age effects on the skin get this peeling done.
Also Read: Jet Peel For Signs Of Ageing? Here's Everything You Need To Know About This Procedure
Are there any side effects of chemical peeling?
As per Dr. Rana, here are some probable side-effects of this treatment:
Scarring
Skin infection
Discoloration of skin
Reactivation of herpes(if the patient has a history of herpes)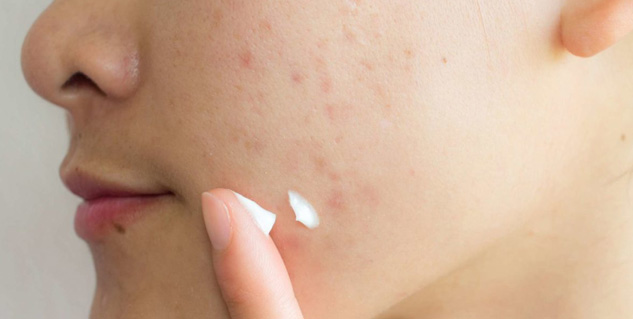 Generally, recuperation is needed after getting this treatment done. This period depends upon the type of chemical peeling one gets and how the skin has responded to it. It may be a week for some whereas some people's skin may require months to heal completely.
Precautions to take
Stop using serums that contain retinol, AHA or BHA 2-3 days prior to getting the treatment.
Keep the skin moisturised to avoid any dry patches.
Apply a hydrating moisturiser every 2-3 hours after the session to keep the skin soft and prevent dryness.
Only after your skin is completely normal, start using your skincare products.
Chemical peeling is a safe treatment but it should be done by a specialist only. Take all the precautions as mentioned to ward off possible side-effects that might arise if you have sensitive skin.
Read More Articles in Skin Care