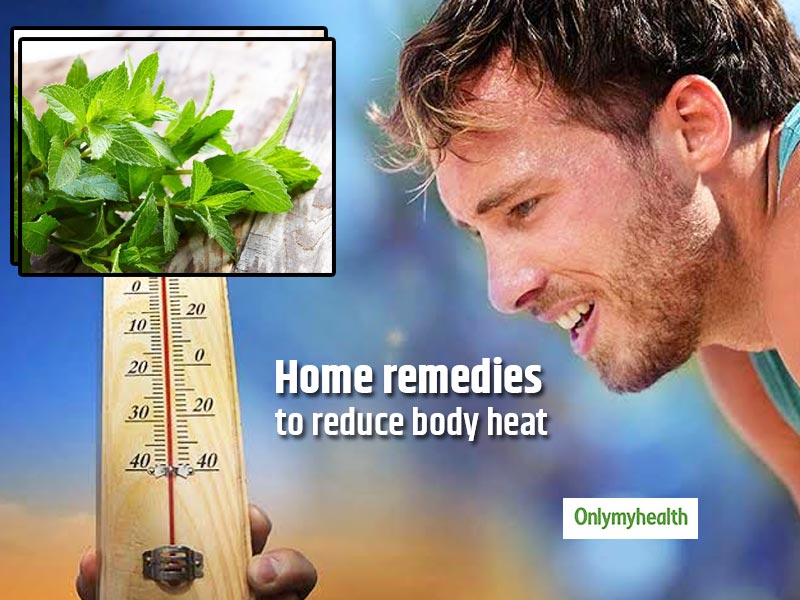 Excessive body heat is a common condition. Check out these simple home remedies to reduce it. Read on.
Body heat is one of the most common health conditions that people go through everyday all over the world. Body heat, also known as heat stress is caused by high temperature exposure that is not acceptable for your body. It does not affect everyone in the same way. The normal temperature of the body should be in the range 36.5-37.5 degrees Celsius. If your body is unable to cool down and stay at a normal temperature due to the excessive heat, is called body heat or heat stress. Body heat is indicated through several symptoms such as burning sensation, discomfort in the stomach, sleep deprivation, ulcers, acidity and gas. In some cases, there might also be signs like rapid heart beat as it can affect the heart rate as well. Body temperature measures the body's ability to generate and get rid of heat.
The normal temperature in fahrenheit is quoted as 98.6°F, but it can be slightly lower or higher than this. There are several causes of body heat, including living in places with high temperatures, exposure to heat wave, some clothes, foods, etc. People have to take necessary precautions in such situations, like hydrating yourself. Our clothes also contribute towards maintaining our body temperature. Clothes that are synthetic block moisture and might result in high body temperature. There are many ways to get rid of the excessive body heat naturally at home. So, read further to know about some home remedies to reduce body heat.
Home remedies to reduce body heat
In most cases, your hypothalamus and autonomic nervous system play a major role in keeping your body at a normal temperature. But, there can be times when your body heat shoots up unknowingly. Heat stress or body heat can be because of extreme heat, some foods or many other factors. So, here are 9 simple home remedies to reduce body heat:
1. Tender coconut water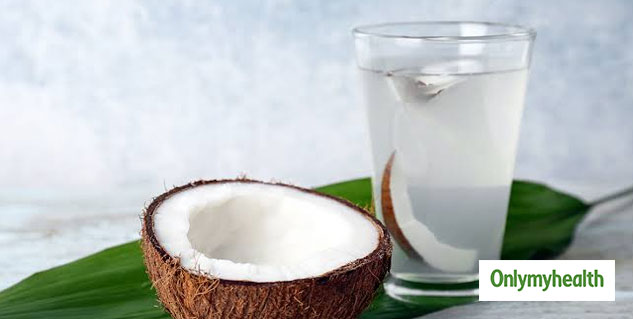 Many households prefer drinking tender coconut water everyday as soon as they wake up in the morning and this is a good habit. Coconut water is 94% water and a fluid that can keep your body hydrated and reduce heat stress as well. You should consume this for a health lifestyle and to enjoy the many health benefits it offers. Tender coconut water is very rich is vitamins and minerals. In fact, it has a lot of electrolytes like magnesium, potassium, Vitamin A and Vitamin C. So, it basically acts as a host of many nutrients.
2. Peppermint
Peppermint and mint leaves are known for its cooling agents as they have high menthol content, which is responsible for the cooling sensation. You can make a hot or iced peppermint tea and drink it the whole day. Prefer having cold peppermint drink as it will help in reducing the beat stress. You can also add peppermint or mint leaves and make a tasty beverage, i.e a lemonade or mojito. Peppermint is a common ingredient that is used in toothpastes, balms, beverages and chewing gums, etc. It's flavour and fragrance is like by a lot of people. Therefore, this is another easy and simple home remedy to reduce body heat.
Also read: How To Prevent Yourself From Heat Edema?
3. Cold water
Keeping yourself hydrated is one of the most common and best home remedies to reduce heat. Avoid having hot water and focus on drinking cold water to cool down your body. You can even dip your feet in a bucket filled with cold water to keep your body temperature under control from rising. Dehydration can worsen the condition even more.
4. Aloe Vera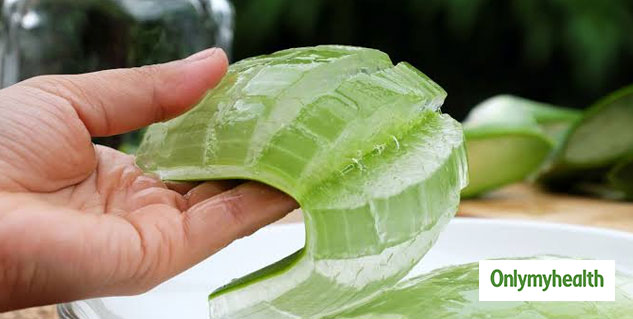 Aloe Vera is used for many purposes including hair care, skin care and for a number of health benefits as well. It helps in fighting several skin problems including acne, signs of ageing, blemishes, etc. You can also use this herb to cool down your body's temperature because of its cooking properties. The leaves and inner gel can help in lowering your body temperature. It can treat your body internally as well as externally. You can have two tablespoons of aloe Vera everyday or apply it on your whole body for this purpose.
5. Hydrating foods
Another natural remedy to reduce heat stress is the consumption of hydrating foods. Having citrus fruits (high water content) and other hydrating and healthy fruits and vegetables such as cucumber, watermelon, oranges, lemons, grapefruits, bitter gourd, etc, can also help in body heat reduction. Foods that have high water content are extremely effective for such conditions. So, a healthy diet also plays a crucial role in keeping your body controlled and at a normal temperature.
Also read: What Causes Extreme Body Temperature Fluctuations?
6. Sandalwood
Sandalwood and even Multani Mitti can help in reducing body heat. It is available in the markets and online in various forms such as soap, body wash and raw sandalwood powder too. You can apply this on your body or face and even rub it gently on the body for a cooling sensation. As per Ayurveda, sandalwood is an effective way to cool down your body heat. The cooking agents present in it can even help in getting rid of pimples, oily skin and in providing relief from internal and external heat.
7. Buttermilk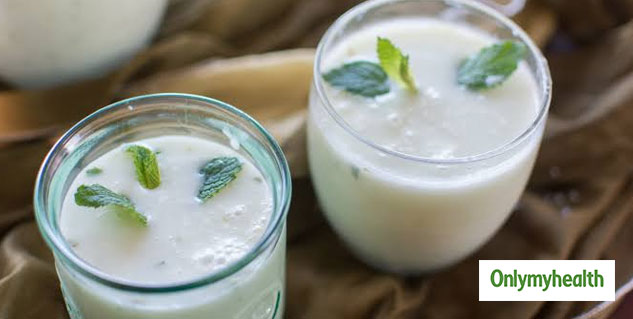 Drinking buttermilk can also help in cooling down your body temperature and even improving metabolism. Buttermilk is also beneficial if you are on a weight loss regime. It is packed with probiotics (traditional buttermilk), vitamins, and minerals that play a major role in rejuvenating and restoring your body's natural energy, that gets drained due to the excessive body heat. Therefore, you can drink a full glass of cold buttermilk everyday, especially during summers. Putting honey, peppermint and yogurt in the buttermilk can be an added benefit for heat stress as well as enhanced flavour.
8. Milk and honey
Another simple and effective home remedy to reduce body heat is milk and honey. In fact, this can also be easily tried at home. Just take a teaspoon of honey and add it into a glass of cold milk. Mix it and drink it once a day regularly for a week and you will observe good changes. Along with reduction in body heat, the combination of milk and honey can treat many respiratory problems and sore throat. You can also add other beneficial ingredients like rosewater, aloe vera and peppermint in this delicious beverage.
Also read: Prepare Yourself For Heat Wave, Note These Important Things For Heat Stroke Prevention
9. Pomegranate juice
Pomegranate juice is also a very healthy and tasty way to include it in your diet. Pomegranate juice is extremely beneficial for skin, hair and your overall health too. Pomegranate has the ability to control body temperature and can be consumed by kids as well as adults. It is full of antioxidants and provides a cooling sensation to your body. It can refresh your mind and you will feel energetic all day long. You can have it everyday in the morning and can also be mixed with some oil for consumption. Pomegranate juice also helps in lowering the acidic levels in the urine by removing the toxins from your kidney.
So, these were some simple natural remedies to reduce body heat. You can easily try one of these ways at home. If there is persistent excessive production of heat for a prolonging period, then you should talk to your doctor about the same. Moreover, you can also talk to a physician before choosing any of the above listed home remedies for heat reduction. Avoid having caffeinated drinks and alcohol to prevent and control this condition.
Read more articles on Home remedies