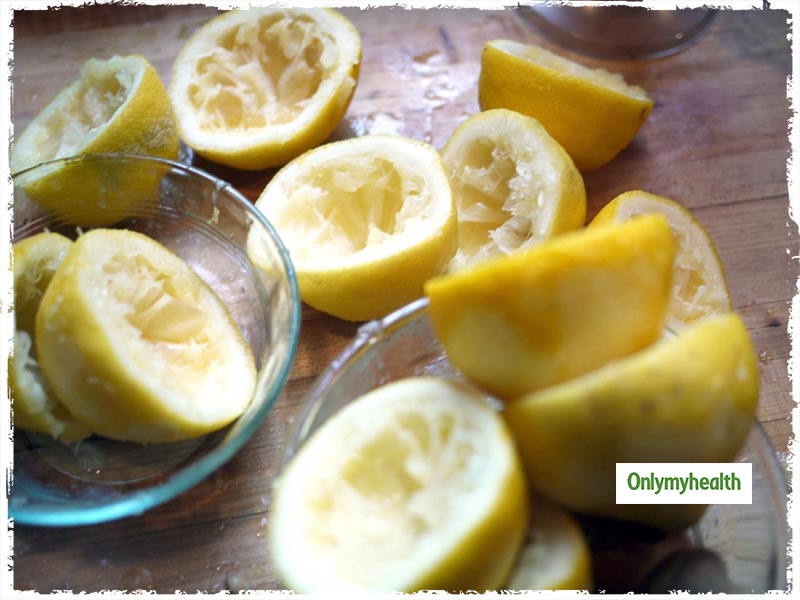 If you regard lemon peel as useless, we are happy to break the bubble. Lemon peel is equally beneficial as lemon and lemon juice. The peels of this citrus fruit contain Vitamin C, Calcium, Potassium and fibre. So, instead of throwing them away, use them to get the advantage of its nutritional properties. Learn 8 ways to use this citrus peels in this article.
1. Make Lemon Vinegar Cleaner
You won't have to invest in those expensive cleaners now as you can make one at home with the leftover lemon peel. A dirty kitchen is a pain! Especially the stove area which is very difficult to get cleaned. Try this DIY lemon vinegar cleaner:
Take an airtight container and put lemon peels in it.
Add vinegar in the container to cover the lemon peels.
Keep the container undisturbed in a corner for about two-three weeks.
After two-three weeks, strain the liquid from the container and add water to it.
Use vinegar and water in a 1:1 ratio.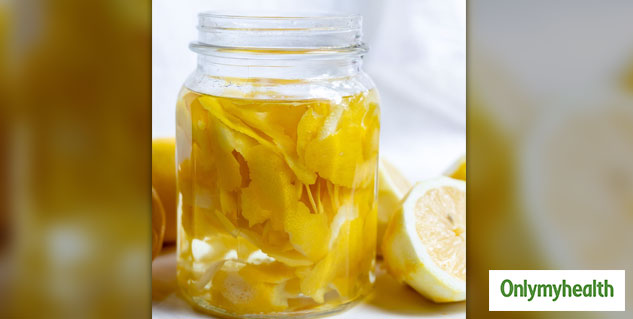 2. Make Lemon Zest
There is nothing fancy about lemon zest. We do hear this ingredient in a lot of exotic recipes but thought it to be something exotic. But this is just grated lemon peel which can be used either fresh or dried. Simply grate the peel and store it in a jar. You can even freeze them for later use. This is greatly used to add citrusy flavor in a dish.
3. Make candied lemon peel
You can make lemon peel candies to munch whenever you crave something sweet. They can be eaten plain or can be put on a cake or used in other recipes. You can even dip them in melted chocolate and give them as a snack to kids.
Also read: Use of lemon for natural skin care and beauty treatment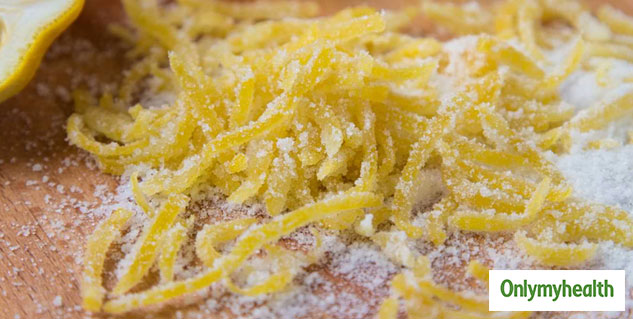 4. Use as a garbage disposal deodorizer
The stinky smell of garbage ruins the atmosphere. Citrus fruits are known to capture the foul smell and give a burst of freshness to the atmosphere. To make your disposal bin smell fresh, toss lemon peel in the bin. It will deodorize the bin.
5. Lighten and brighten the skin
Since lemon has a natural skin-brightening agent, it acts as a bleaching agent to lighten the skin tone. You can use the leftover lemon peels on your elbows, heels and hands to remove tanning and tighten the pores of your skin.
Also Read: 8 Hidden Health Benefits Of Lemon
6. Lemon Sugar Scrub to remove dead skin cells
You can make lemon sugar scrub at home using lemon peel. Mix 1/2 cup sugar, olive oil and grated lemon peel in a bowl and make a fine paste. Use this to scrub to exfoliate your skin. This will soften and brighten your skin.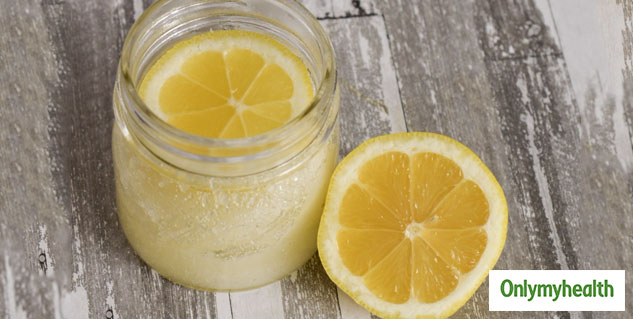 7. Ant-Proofing
Place sliced lemon peels on all the areas of your kitchen including doors, windows, thresholds or any other entrances from where the ants may come. Ants hate lemon and therefore, they won't come near these lemon peels.
8. Clean your Microwave
Take a microwaveable container and add lemon peels and water to it. Cook on high temperature for 5 minutes. The steam spread in the oven would clean the appliance. Take out the container and wipe the microwave.
Read more on Home Remedies