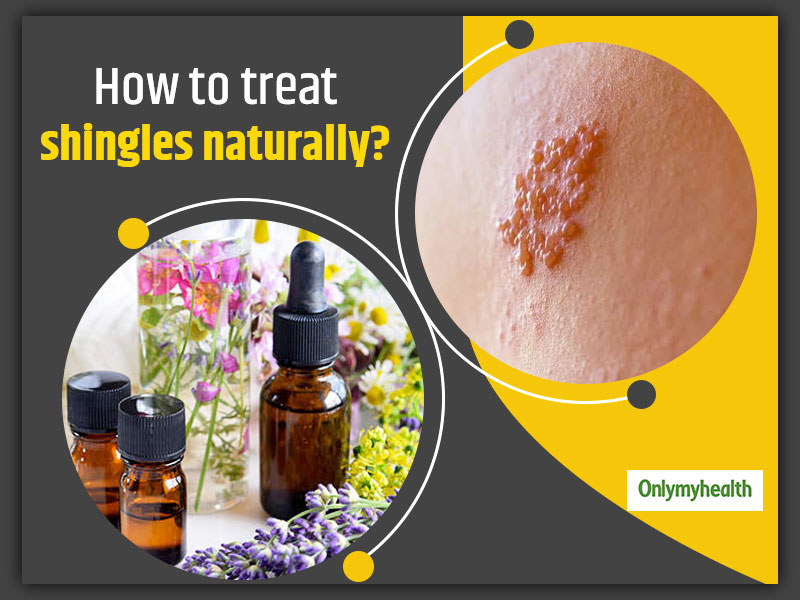 Do you know what are shingles? Basically, shingles is a reactivation of chickenpox virus, which causes painful, itchy water filled rashes or blisters on the skin, mostly at a particular location on the body. These are most common in people more than 50 years of age. Shingles start paining and itching slightly, after which a red rash develops on your skin. Within a few days, you might observe water filled small blisters on a specific area. Then, these blisters the skin before a red rash appears one to two days later, with small, water-filled blisters. These blisters soon get burst and scar for sometime. The healing process might take a few weeks, but they fade with time. This skin condition can be painful, itchy, discomforting and embarrassing too. However, there is a vaccine available to prevent shingles and it is recommended by the Centers for Disease Control and Prevention (CDC), only for healthy adults over 50 years of age. Read further to know about the home remedies or shingles.
Shingles home remedies
If you had chickenpox when you were a kid, then shingles virus is there in your body. The virus can reactivate at some point of time and trigger a rash. The rash can develop on any part of your body, especially in small collections. Pain and redness are the initial symptoms that you may experience. Shockingly, some people who have shingles, might also develop a fever and fatigue feeling. So, there are some natural at home treatments that can help you heal these water filled blisters. Here are 5 shingles home remedies:
1. Cold compress
Dip a soft cloth in cold water and wring it to remove the extra water. Then, place it on the blisters or shingles. Compress it gently for more effective healing. Do this 3-4 times a day, and there will be a reduction in symptoms like itching and pain. The washcloth will provide a cold compression on the affected area. What happens is that your blood vessels get opened up by placing green tea bags on your eyes. Cold compression is extremely beneficial to get rid of shingles on your skin. Moreover, you can even put a frozen washcloth or a bag of frozen peas on your skin for a cooling sensation and relief.
2. Oatmeal bath
Draw yourself an oatmeal bath to get rid of those red, itchy and painful shingles on your skin. It can help in controlling the itching, but remember not to try it without asking your doctor, because the treatment for itchy skin always depends on its cause. Oatmeal contains anti-inflammatory properties that help in providing relief from shingles. In fact, you can even apply cooked oatmeal on the affected area.
3. Healthy diet
Diet plays a major role in our lives and a healthy diet in linked to many factors. Internal health as well as external skin conditions, including shingles can get affected as per your diet. If you have a weak immune system, the condition might get worse. Therefore, it is important for you to consume foods that are rich in Vitamin A, B-12, C and E, as they boost immunity. Such sources include green leafy vegetables, eggs, chicken, legumes, whole grains and spinach.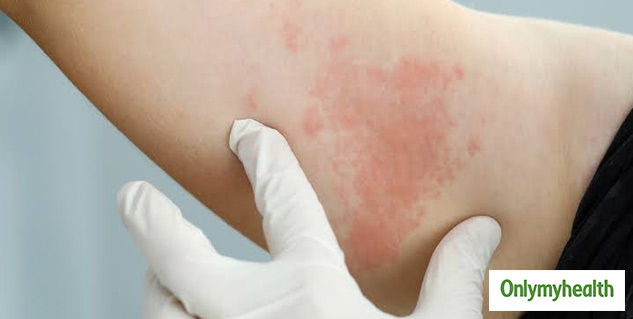 4. Essential oil
You must have heard about essential oils being a useful for various skin conditions several times. Essential oils like lavender oil, ginger oil, tea tree oil and chamomile oil can also help you in treating shingles. It is an effective natural treatment to get rid of the itching and blisters. However, make sure that you are not allergic to any essential oil. You can find them easily in the markets or buy them online. They have anti-inflammatory and anti-microbial properties that aid ulcers.
Also read: Useful Home Remedies To Get Rid Of Fever Blisters Or Cold Sores
5. Baking soda
According to a study, baking soda has antibacterial and antifungal properties present in it, that can help in getting rid of shingles on your skin. You can also mix baking soda and a some water to make a smooth paste. Apply this mixture on the shingles affected area and leave it for atleast 10 minutes. Wash it off with lukewarm water later. You will see the improvement with a few days. However, do not leave it on your skin for a very long time.
Read more articles on Home remedies