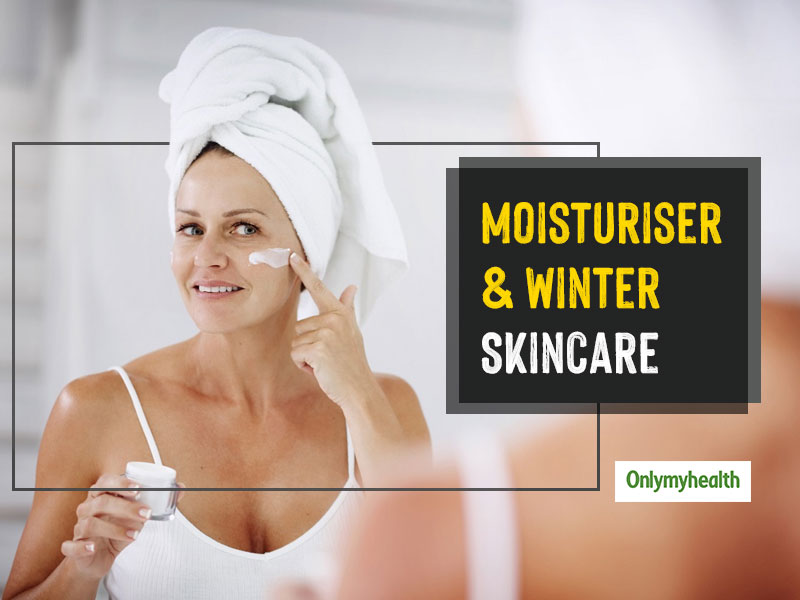 Which moisturiser to use, know the body parts, which can be splattered with one and what pointers one should keep in mind while buying one; know it all here
Come winters, and we start to stock or vanity with some of the best moisturisers available in the market. But do we do a proper study before we buy one? There are specific checklist points that are important to know the right cream for your skin. Apart from this, it is also essential to know what kind of moisturiser is better for which skin type. Other than this, one should know how exactly a moisturiser should be applied for maximum skin benefits.
To know how to choose the right moisturiser this season, below are seven essential checklist points:
Chose As Per Skin Type
Firstly, one should know which product suits their skin. Most important here is to know which skin type may require what kind of a moisturiser. For instance, those with dry skin should go for heavy and creamy moisturisers for maximum coverage for longer durations. For oily skin, one should opt for a gel-based moisturiser to prevent skin problems like acne, pimples and pigmentation.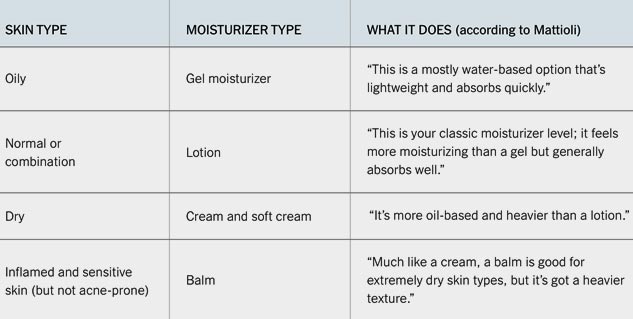 The Right Time To Apply One
When to apply moisturiser is also a most important question. According to beauty experts, one should use a moisturiser after adequately cleansing the face with water. Applying a moisturiser without washing the face can lead to clogging of pores with dust particles. The best time to use a moisturiser is after a shower in the morning and before heading for a good night sleep, but only after following a proper skincare routine.
Also Read: DIY Face Masks That Can Help Combat Pollution Side Effects
Apply A Moisturiser Like This
It is essential to know the right way to apply a moisturiser. This is something that we have been doing wrong for a long, long time. The right way to apply a moisturiser is by putting dots of cream all over the face with your fingers. Massage in rounds to spread the cream evenly on your face. Ensure that the pressure is not much on the face. Your hands should be gently moving all over the face for maximum coverage.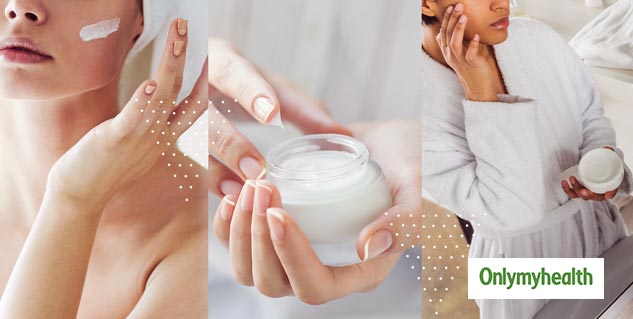 Chose Moisturisers With SPF
Who said we do not need sun protection in winters? Winter sun can be equally harmful to the skin leading to problems like dark spots, pigmentation, etc. Look for a winter moisturiser with SPF in it. These SPF moisturisers are excellent to save your skin from the sun damage that happened due to winter sun. Winter sun can be equally harsh on the skin, and one must take proper care for complete skin care.
Also Read: 5 Effective Ways To Use Milk Cream For Your Skin
Moisturiser Is Not Just for The Face
Most of us only focus on the face when it comes to skincare in winters. Now that we are mostly covered in full clothes, we end up neglecting the skin on the other body parts. Just how sensitive the face skin is, our overall body is subjected to wear and tear due to constant rubbing of woollens on the skin. This can enhance the chances of skin rashes and excessive itching. Do not forget to apply moisturiser on the neck, elbows and feet, especially as they these areas tend to become extremely dry during winters.
Read more articles on Skincare