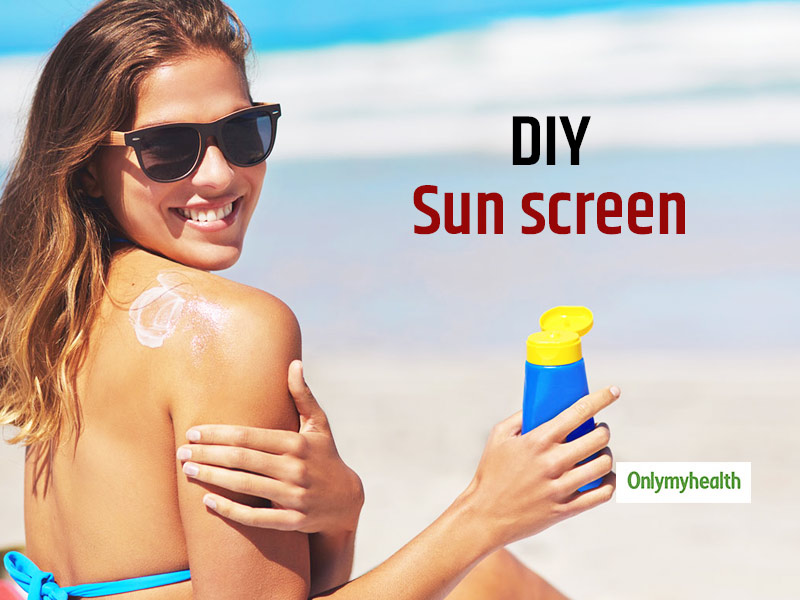 Sunscreen is extremely important and necessary to protect yourself from the sun's powerful rays. Applying sunscreen regularly should not be restricted to summer, it is crucial to shield the skin in all seasons from the UVA (causes skin damage) and UVB rays (cancer-causing) of the sun. These rays can be awfully harmful for the skin and overexposure to the sun can even lead to skin cancer. There are a lot of suncreen products available in the market with various claims. They may be effective but most of them are expensive. It is difficult to find a trustworthy and pocket-friendly sunscreen in the market. If you are looking for an inexpensive yet effective sun protection product, why don't you make one at home? It is extremely easy to make a sunblock at home with all natural ingredients. To know more, keep reading.
Benefits of Sunscreen for the Skin
Before diving into the homemade sunscreen process, let us tell you some benefits of sunscreen for the skin.
Sunscreen Reduces Skin Damage
The depletion of the ozone layer has increased our risk of sun damage. Applying sunscreen regularly can lower the risk of sun damage, which in turn, alleviated the chances of developing skin cancer.
Sunscreen Lowers Skin Cancer Risk
According to the National Center for Biotechnology Information, 1 million new cases of nonmelanoma cancer (skin cancer) occurs every year. Wearing sunscreen daily can protect the skin from various types of skin cancer. All the more reason why you should be using sunscreen. You can also identify if the mole on your skin is melanoma.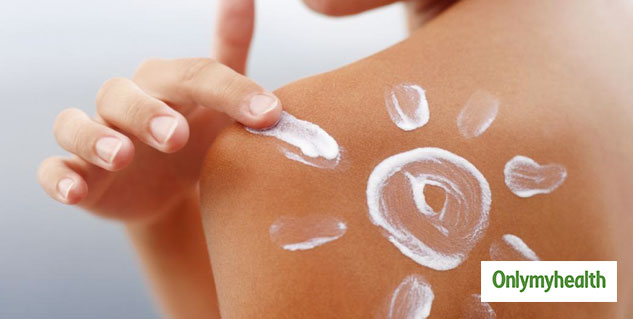 Sunscreen Protects from Sunburn
Sunscreen keeps our skin healthier in other ways as well. It protects sensitive skin against sunburn and it reduces discolourations, dark spots, sagging or wrinkles, caused due to sun damage. It also helps maintain overall skin tone.
Sunscreen Prevents Ageing
Sunscreen acts like a shield that protects you from developing signs of ageing, such as fine lines and wrinkles. However, you need to be cautious while using a sunscreen as there are some side effects of sunscreen that you may not know.
Sunscreen Prevents Tanning
The UVB rays that radiate from the sun can weaken the skin, making it prone to peeling, swelling, itching, hives, etc. This can also increase your risk of developing skin cancer.
Also Read: Have You Tried A Wheat Flour Face Pack Yet? If Not, Try These For Glowing Skin
Sunscreen Improves Skin Health
Sunscreen contains ingredients that protect essential skin proteins such as collagen, keratin and elastin, all of which are responsible to keep the skin smooth and healthy.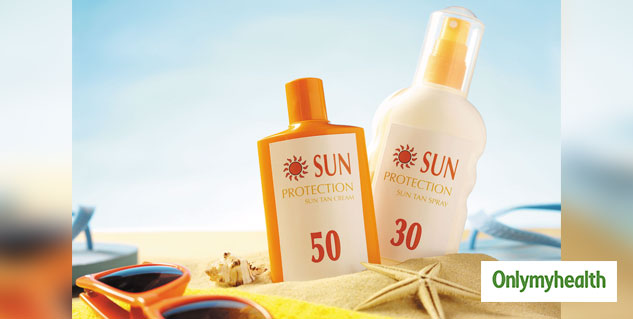 Homemade Sunscreen
If you are not in favor of splurging money on expensive sunscreen products, you can easily DIY sunscreen at home. You can use some easily available skincare ingredients to make your own sunscreen at home.
Sunscreen with aloe vera and coconut oil
Aloe vera is good for treating skin burns, making it an ideal ingredient in homemade sunscreen.
How to Make:
Combine ¼ cup coconut oil, 20-25 drops of walnut oil and 1 cup of shea butter in a bowl. Let it melt in a saucepan.
Let it cool for a while and then add ¼ cup aloe vera gel.
When the mixture is cold, add 2 tbsp of zinc oxide in it. Mix well for an even distribution of zinc oxide in the mixture.
Store it and keep it in a dry and cold place until ready to use.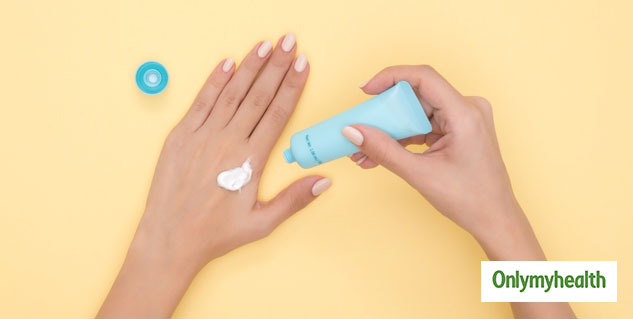 For Oily Skin:
If you have oily skin and concerned that all these oils will result in overproduction of oil on your skin, you can replace coconut oil with jojoba oil.
Also Read: Try Walnut Face Pack To Get Instant Glow This Festive Season
Things to know:
This sunscreen is not waterproof so it needs to be reapplied often.
Use a mask so that ingredients don't enter your mouth.
You can use beeswax to make the sunscreen thick and smooth.
Read More on Skin Care