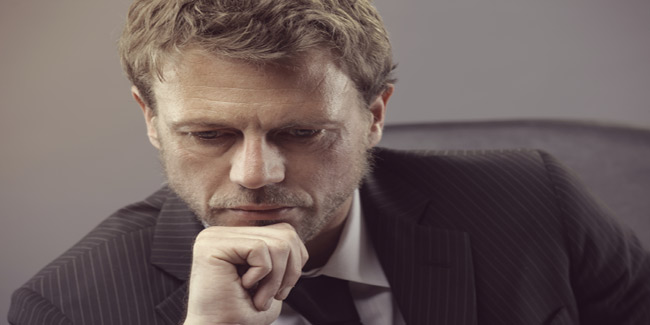 It is important to maintain good prostate health to help avoid problems later in life. Here's how you can maintain the health of your prostate.
The prostate is a male gland located below the bladder. The gland is crucial to a man's sex life as it produces semen. Prostate conditions are believed to affect elderly men, but middle-aged males can also face the prostate issues.
It is important to maintain good prostate health to help avoid problems later in life. Here's how you can maintain the health of your prostate.


Diet and Herbs
A well-rounded diet that is loaded with fruits and vegetables can prevent many diseases and health problems, including problems with your prostate. For a healthy prostate, include foods such as tomatoes, watermelons, guava, papaya and cruciferous vegetables (such as broccoli, cauliflower, cabbage) in your diet.

Moreover, chemical selenium is known to reduce the risk of prostate cancer. Eat selenium-rich foods such as wheat germ, tuna, seafood, eggs, cashews, mushrooms, garlic and onions. Inclusion of soy foods in your diet, such as tofu, soy nuts or soy flour or powders, is beneficial for prostate health.

Be wary of processed foods; they have excessive sugar, fat and food additives. If you decide to consume them, go through the labels. Avoid diet sodas and sugary soft drinks; instead drink lots of water.

Some herbal supplements can help keep the prostate in good condition. These include green tea, saw palmetto, nettle and kelp.
Exercise



The benefits of regular exercise on health are significant. You must exercise for 60 to 90 minutes a week to keep your prostate healthy. Aerobic activities such as walking, jogging, playing basketball, biking or swimming can help you improve your prostate health. The specific exercises to help boost your prostate health are kegel exercises.
Tobacco Use



Most people know that smoking can cause lung cancer, but there are many other ways in which smoking affects you. If you smoke, consider kicking the habit as the carcinogens in cigarettes have a negative impact on the prostate.
Zinc Foods and Supplements



Zinc is one mineral that is often missing from the average diet. The same mineral is used more by the prostate gland than any other part of the body. Zinc supplements can change the metabolism of steroid hormones, naturally reducing enlargement of the prostate. Some of the excellent zinc sources are pumpkin seeds, cashews, cocoa, beans and seafood. If you are thinking of taking supplements, discuss it with your GP.
Regular Checks



See your doctor regularly for checkups. Prostate screening should begin at the age of 50 but if you suspect any problems before this age, get yourself evaluated. A blood test and digital rectal exam should be taken annually, after you reach 50. Besides, let your doctor know if you have a family history of prostate cancer. A history of prostate cancer ups the risk of developing this disease by manifolds.
Many men suffer from prostate conditions, especially after they are past 40. You can cut the risk of developing prostate conditions through the lifestyle choices that keep your prostate in good health. A healthy lifestyle (a proper diet and sufficient exercise) can make a big difference to your prostate health.
Read more articles on Men's Health.