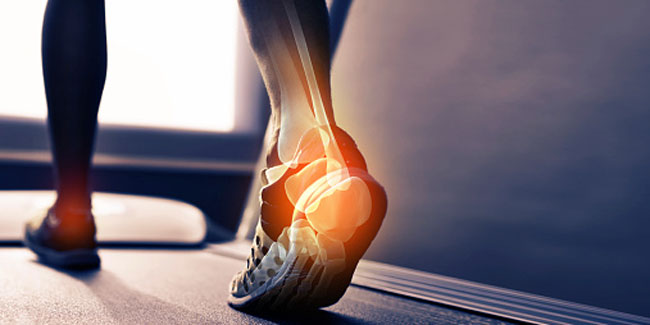 You do not have to go through a PT session just because your therapist recommends so. Take a look at the many overused PT treatments that if you have been asked to undergo, you must question why.
Whatever the nature of your injury is, your physical therapy goal remains to recuperate and return to the field ASAP. There is thus, a disinterest in working through physical therapy procedure even if that is what your doctor would highly recommend. There are varieties of overused physical therapy procedures that the patient and the doctor must question before undergoing or recommending to prospective patients. Here are the top five of such PT treatments.
Passive physical agents
It may seem like the ideal treatment to put a hot or cold compress or seek ultrasound deep-heating when you suffer from back or neck pain, shoulder strain, etc. But such form of treatment has not been backed by scientific evidence. Most passive physical treatments can be done at home, so the next time you are at the therapist's paying for every minute that you spend in the chamber lying under a hot pack, ask the therapist if there is anything else that can possibly be done at the clinic and not at home.
Non-challenging strength training exercises
Creating a recovery plan with too-easy exercise regimens for the older patients can actually be counter-productive. For the body to recover, it must be challenged, be it with strength, endurance or agility training. Therapists will be able to help patients recover through these treatments by planning a regimen based on the patient's unique ability and goal.
Bed rest for a blood clot
The APTA recommends that there is no necessity for bed rest if a DVT or deep vein thrombosis patient is being treatment with anti-blogging medicine, unless of course, there are significant concerns for the medical fraternity. For many years and even today, people believe that the clot is likely to move around if the patient engages in physical activity, but there has been no scientific evidence to prove the same. It is in fact, important that the patient remain activated. Once the patient starts to receive medical treatment for the DVT, it becomes the responsibility of the PT expert to get the patient moving.
Continuous-motion machines post knee replacement
If the physical therapist recommends that you take the help of a continuous-motion machine post total knee replacement, let him/her know that you are capable of moving your knees. In an evidence review, it was found that using such devices did not lead to clinically important effects. Exposure to these machines is usually recommended after knee replacement surgery to prevent stiffening of the bone. But, you can easily prevent it from becoming stiff by slowly bending, straightening, extending and flexing the knee from time to time. You will initially need the assistance of a PT expert so that you do not do it incorrectly. But, after a few sessions, you will be able to do it by yourself in the comfort of your home.
Whirlpools to care for wounds
When a person is wounded in the hand, the part of the body is submerged in a whirlpool containing iodine-based solution. While this may clean the wound, it does not heal it. In fact, it does the opposite. Although, this was a standard treatment, it always caused negative effect for the patient because the water jets as well as Betadine fought the ability of the body to close the wound and repair. In the place of this commonly prescribed treatment, you could ask to use pulse lavage, which directs streams of saline-water into the wounds, giving better results.
Read more articles on Sports and Fitness.