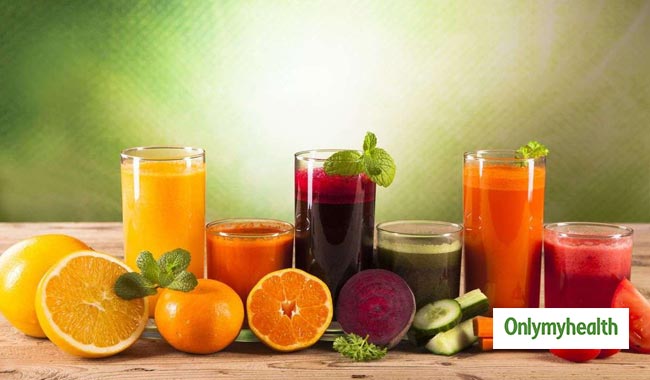 Juices are extremely healthy for your overall health. But packed juices can do more harm than benefit. Here are some most beneficial juices to your health.
For some people, juices are an important part of their diet. But many of you might be consuming the juices available in the market. But do you know these juice do not provide any health benefit to your body? Packed juices are harmful to your overall health and can also trigger obesity as they are loaded with sugar. To lead a healthy life you must stop the consumption of packed juices. Here is a list of five juices which are loaded with various health benefits because they are rich in antioxidants, minerals, and vitamins. Regular and moderate consumption of these juices can help you prevent various diseases and will help you lead a healthy life. Read on to know these five juices which can add into your diet easily.
Orange Juice
Orange is one of the most consumed juices in summers. It is loaded with vitamin C and fiber. Consumption of orange juice can boost immunity. Various studies also state that orange juice can help you prevent cataract as well as cancer. Orange juice contains powerful antioxidants which can prevent several chronic diseases. The antioxidants present in vitamin C help the body fight against cancer cells. Women can also consume orange juice during pregnancy as it benefits the fetus in several ways. This juice also contains magnesium and potassium which is extremely good for high blood pressure patients.
Also read: Is Corn Healthy for You? 6 Benefits You Should Know
Pomegranate Juice
A pomegranate is a very good source of various vitamins. It contains vitamins A, C and E along with folic acid. It has antioxidant and antiviral properties. The presence of Vitamin C and other antioxidant protects the body against different infections. It also contains folic acid, which reduces the risk of high blood pressure and anemia. Pomegranate consumption is considered best to deal with hemoglobin deficiency, but diabetic patients should not consume it. Pregnant women must drink pomegranate juice. It benefits the unborn child in many ways.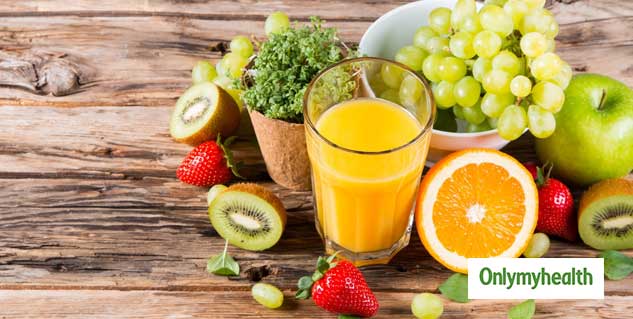 Mix Vegetable Juice
Mix vegetable juice is considered the healthiest and the most beneficial juice. You can add various ingredients like- carrot, cucumber, beetroot, lemon, mint, amla, tomatoes, gourd and green leafy vegetables such as spinach and cauliflower cabbage etc. This will let your absorbs different nutrients from various vegetables all together which will give you multiple health benefits.
Also read: How to Improve Your Digestion with Pineapple
Pineapple Juice
Pineapple juice is beneficial as well as tasty. Pineapple juice is good for your eyes as well as bones. Consumption of pineapple juice also reduces the risk of asthma. This juice also has anti-inflammatory properties, which provides relief from the pain and inflammation caused by arthritis.
Tomato Juice
Tomato juice is very beneficial for your health. Tomato is loaded with antioxidants and Lycopene chemical which reduces the risk of stomach and lung cancer. Along with this, it also reduces the risk of pancreatic, colorectal, oral, breast and cervical cancer. It is also believed that Lycopene also protects lungs and heart against damage.
Read more articles on Healthy Diet.
For more related articles, download OnlymyHealth app.